During these trying times, we are all learning (or being reminded of) what matters most in life. Our family, our loved ones, and our health. Right now, we can't gather with our extended family. We have to protect the grandparents and other at risk. It was hard to miss seeing my own parents over spring break and letting them see their only grand kids. Family is so important, and once this quarantine is lifted and things are safe, I know there are going to be so many family get togethers. And when that happens, I can't wait to be there to get pictures!
So a long time ago, I had the pleasure of being asked to come to a new client's home. Whenever I go to someone's home, I never really know what I'm walking into. But this was a photographer's DREAM. They had the cutest shed out back that I wish I could transplant and use as my very own set.
Photographing extended families is great – getting everyone together as well as the breakouts.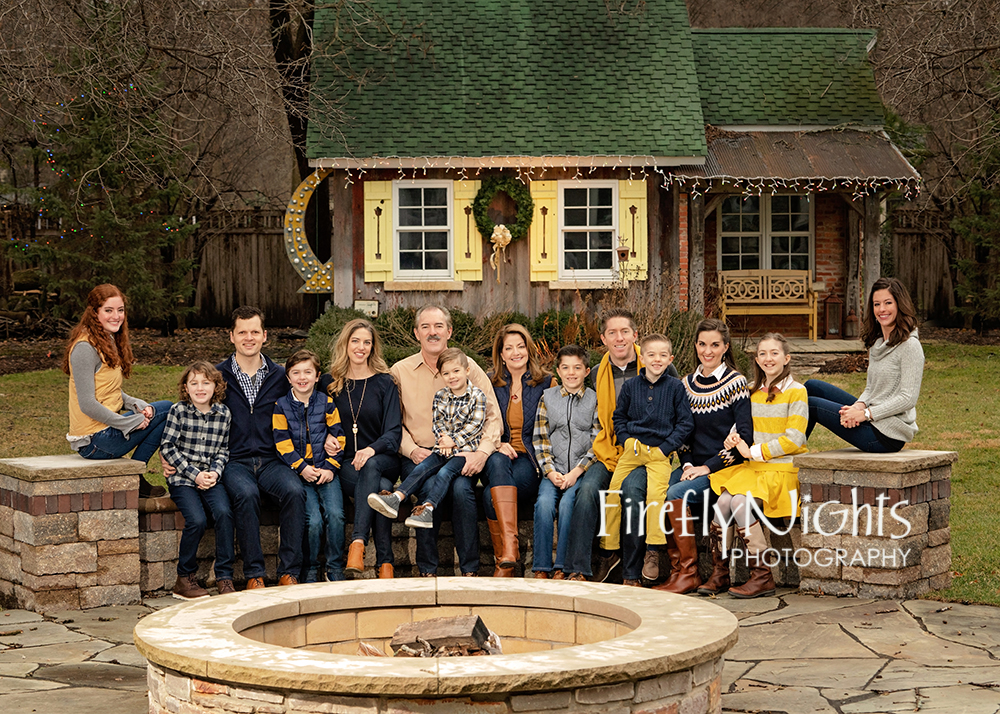 It was a really cold day with drizzling rain/sow, but we hurried and made the best of it.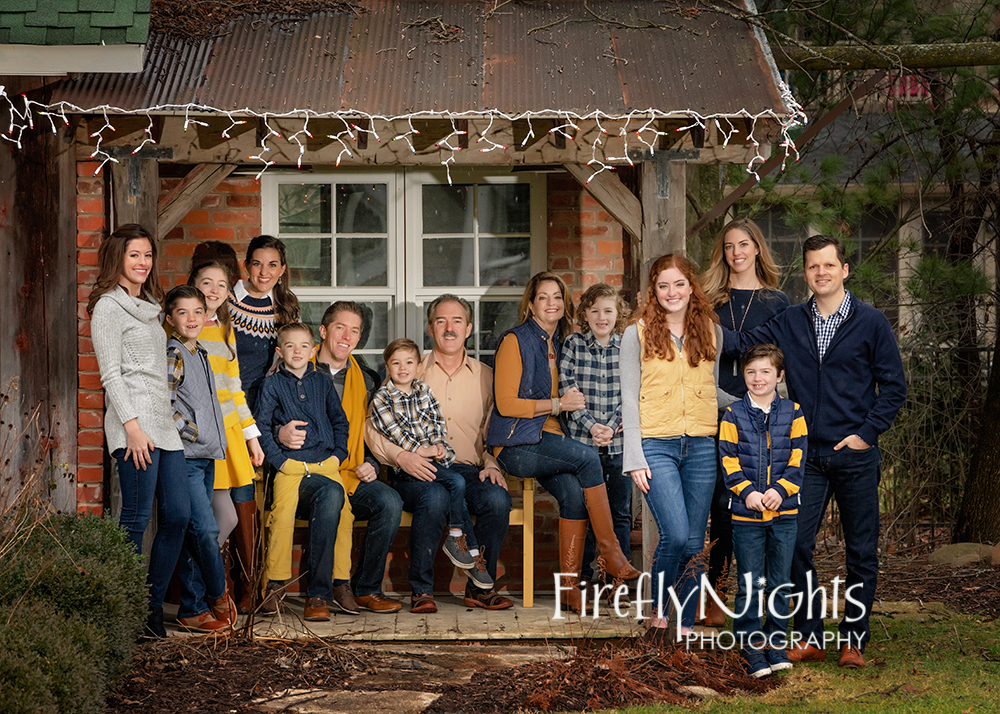 In between takes, the kids would go back into the house to warm up. See what I mean about how adorable this little shed it?!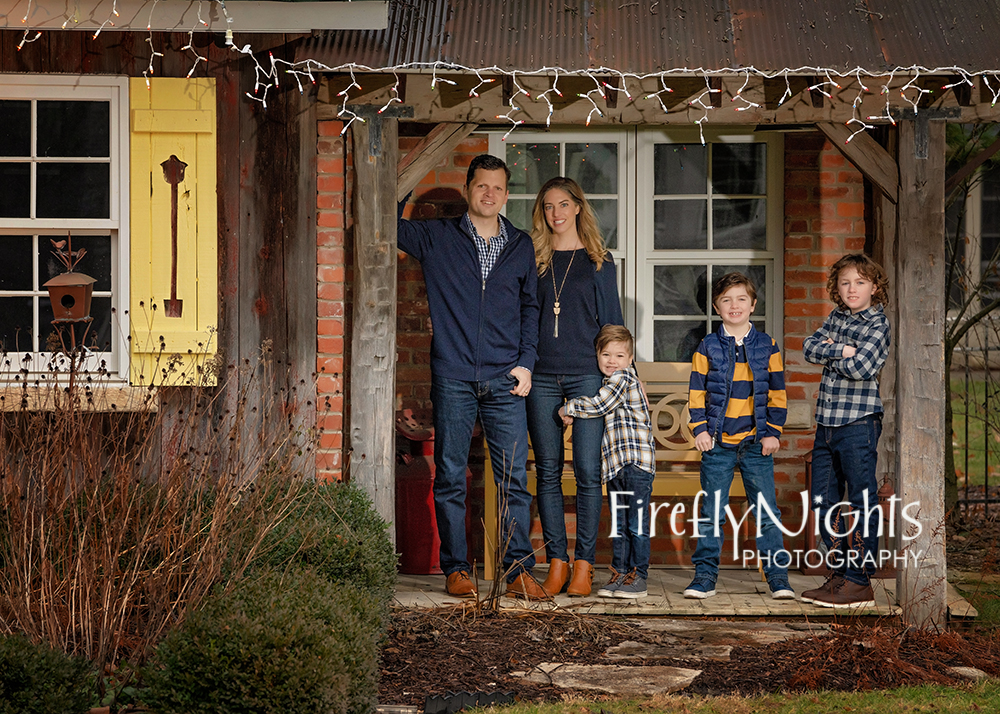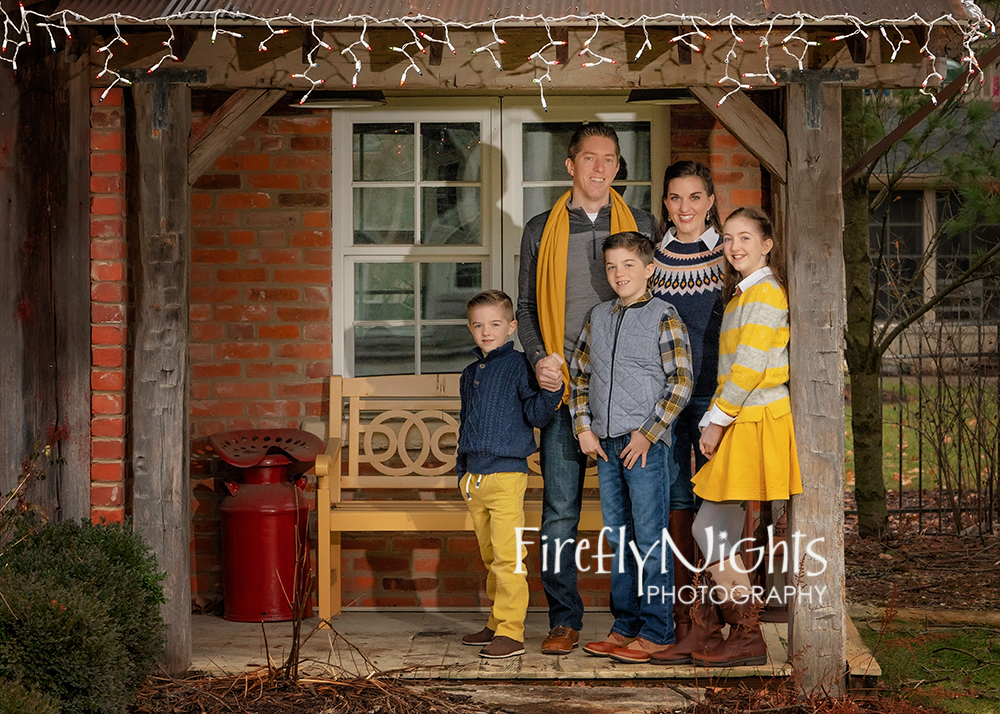 After doing a ton of images at the shed, we turned it around to face the back of the house, which was also gorgeous. This next image is probably my favorite from the session. It is always fun to do something a little different.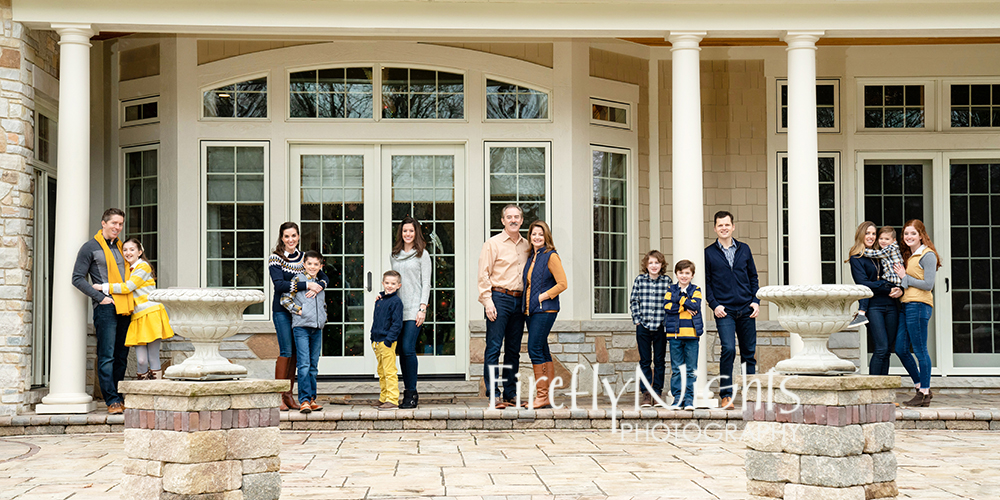 So what do you like best? Formally posed, close and cuddly, contemporary and cool?
While we wait for the time to be able to see whomever we want again, I hope you enjoy these, so you can make plans on getting some family pictures later on.