Naperville Maternity Photographer
One of the highest compliments is when a great photographer picks you as THEIR photographer. I had a new client whose sister is a professional photographer, but not in Chicago. She is really great and always does her sister's pictures, but she was unable to do her maternity session. Her sister was the one who found me, and I was definitely honored! Granted, I probably won't get her back as a client unless her sister has another time she can't do it, but still… I still remember how beautiful this momma-to-be was.
Before you ask, she brought this dress herself. I loved it, too! I love the soft pink/peach colors of the dress and background.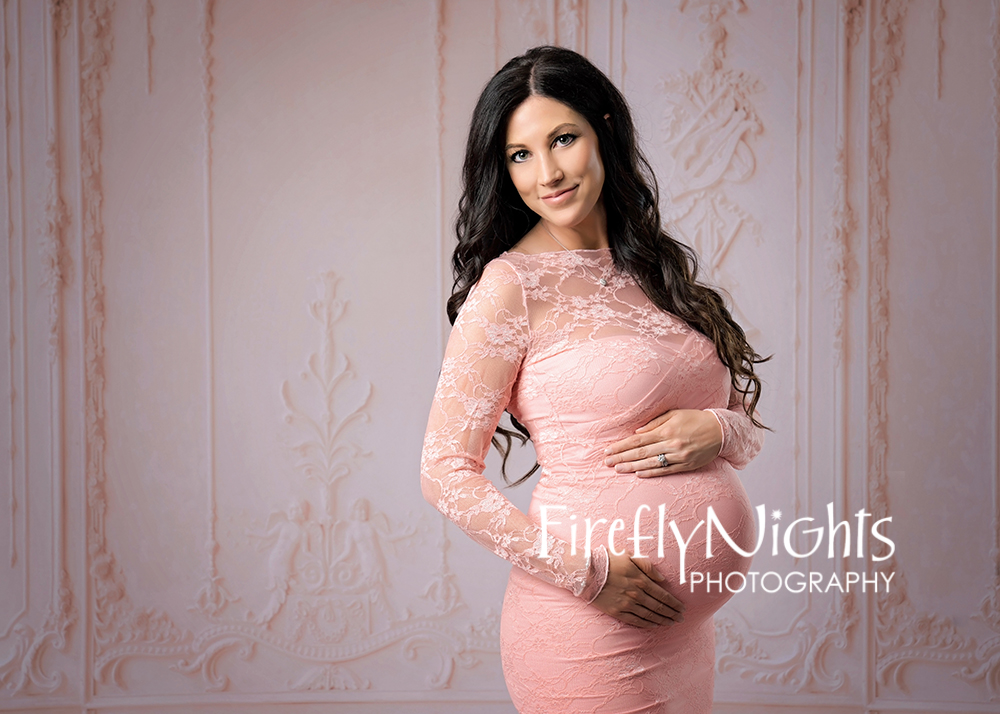 We also had the pleasure of including her first baby, who would have rather just played. LOL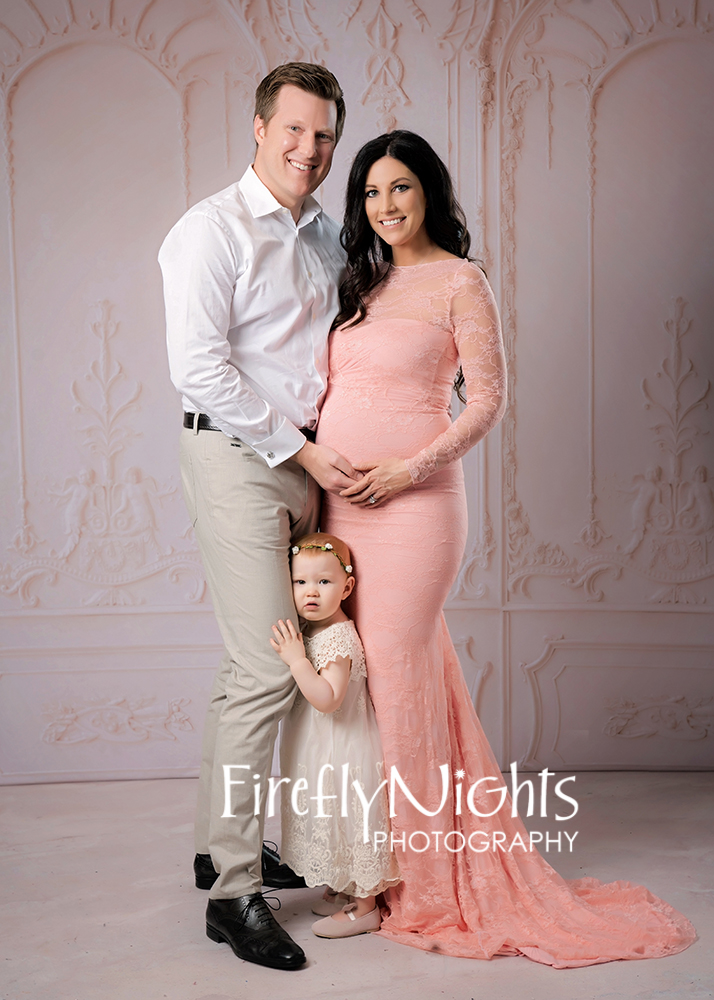 Then she changed into one of my dresses. I love this ivory one with the belt against my white wall. It is just stunning and fashionable. Some people worry that white will wash them out, but it never does.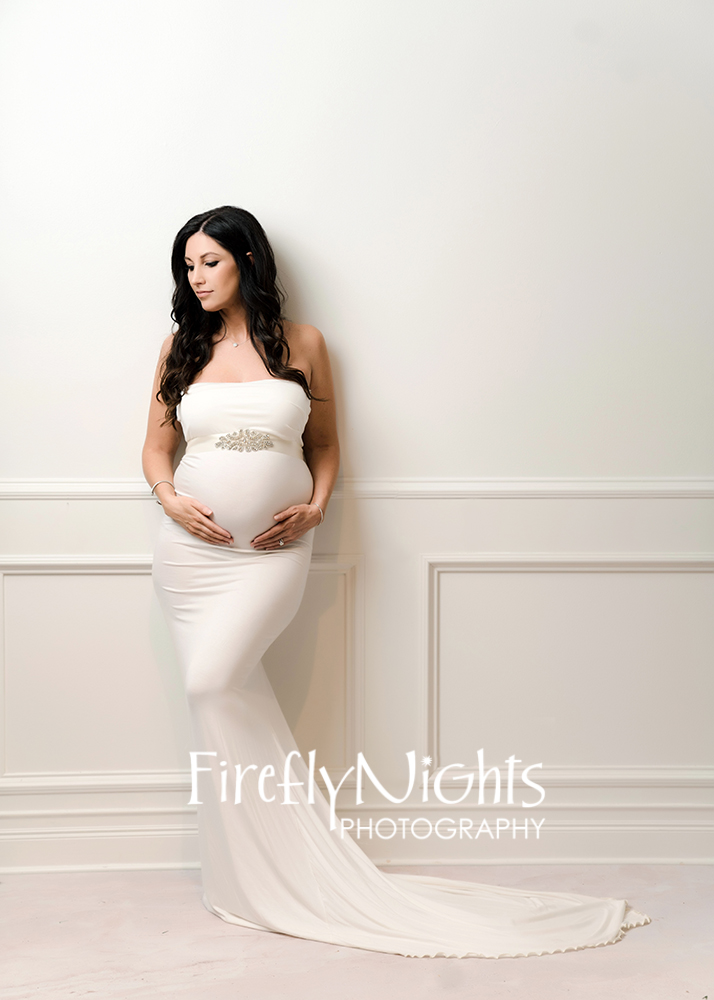 Of course, we had to get the family involved for every set, too. Her sweet little girl was so cute to put her hand all the way up to her mommy's belly.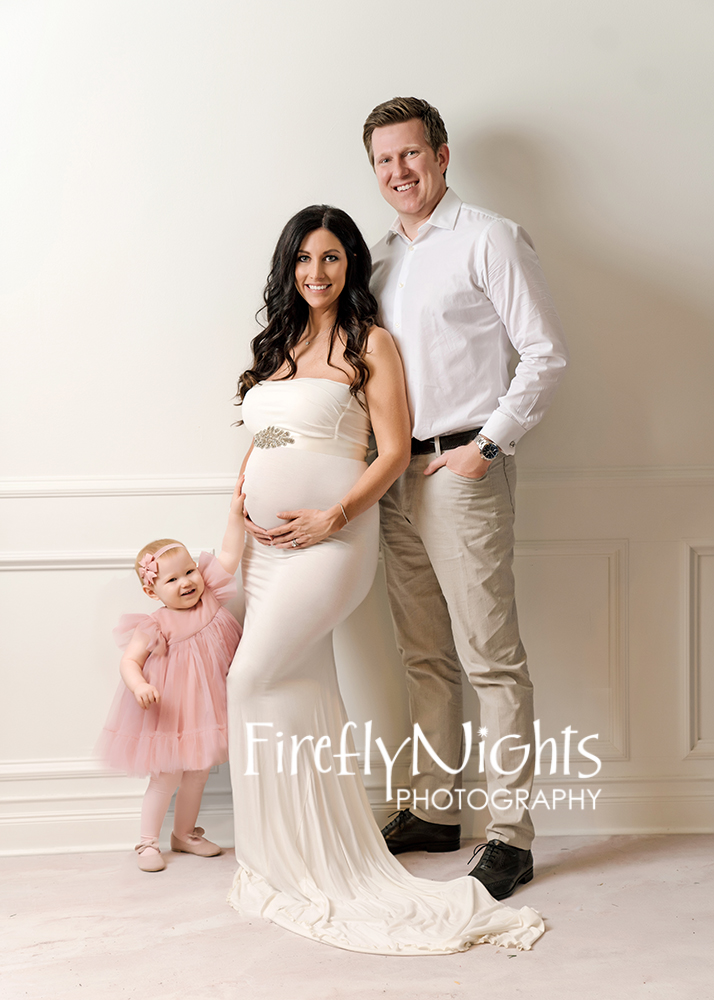 Then one more change for a little bit more casual set up on my bed. I love people snuggling. Of course, we took pictures of the whole family, but I also like to just get the couple on their own, as well.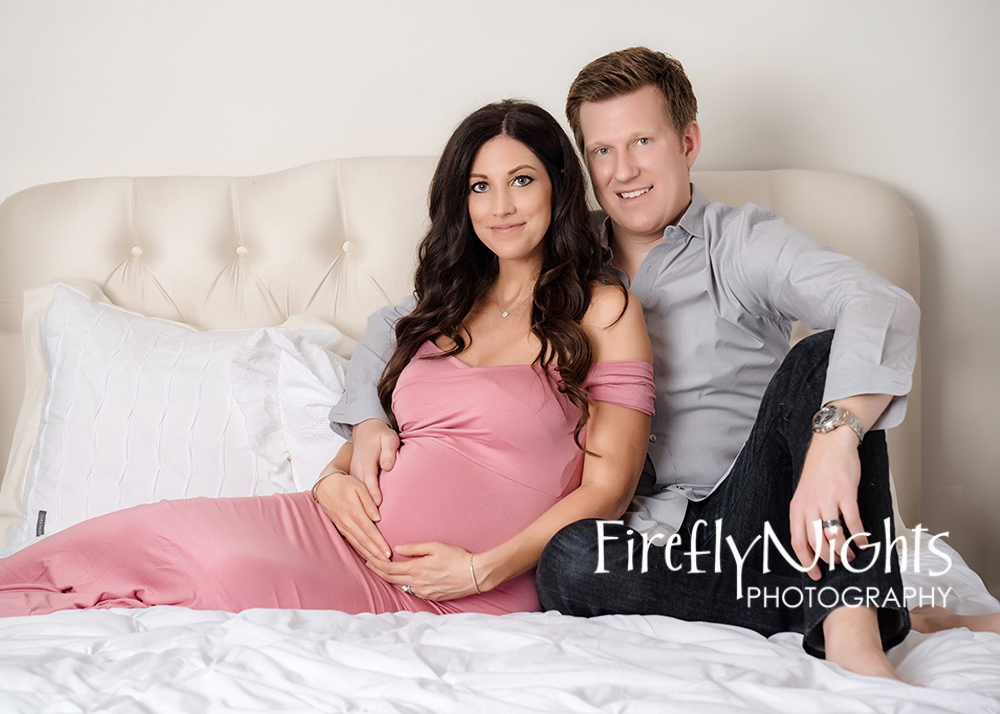 Are you currently expecting? We love to do maternity and newborn sessions. Our maternity package is significantly discounted to allow you to come back for the newborn session. We recommend doing maternity sessions between 32-34 weeks, ideally.