Cool and Stylin | Oak Brook Photographer
January 22, 2020
/
/
Comments Off

on Cool and Stylin | Oak Brook Photographer
I love seeing my regulars – those families who come back to me year after year. I love seeing the children grow and change, and challenging us to do something different than in previous years. I always look forward to this particularly handsome family. They are always super stylish!
Back in 2018, it was late fall, and we had some freezing weather. Unfortunately, we had already rescheduled once due to weather, and we needed to get this done in time for their holiday cards. Since the ground had some snow, and it was spitting snow at the time, we were fortunate enough to get permission to photograph at Oak Brook Golf Club, which gave use access to some beautiful indoor spots, as well as venturing out very quickly to get just a few outside.
We started in their beautiful parlor area. With the nasty weather, and it being a weekday, we were fortunate enough to have the place mainly to ourselves.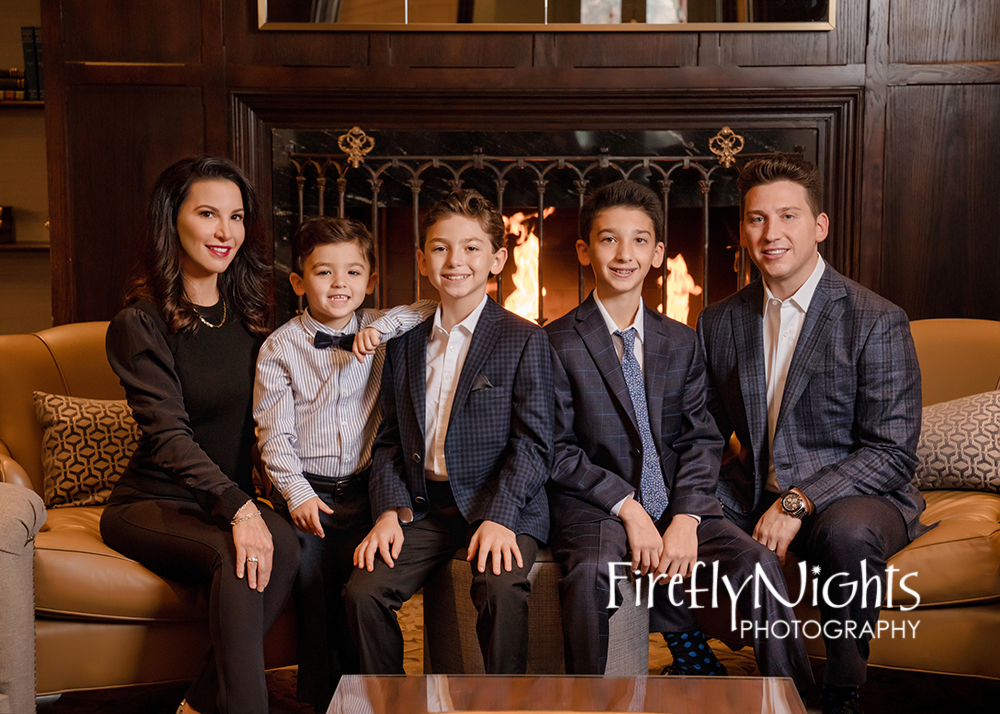 This is hands down one of my favorite images. I seriously love it! The little lounge area just screamed "boys' club". I hope this one stays on their walls for years to come.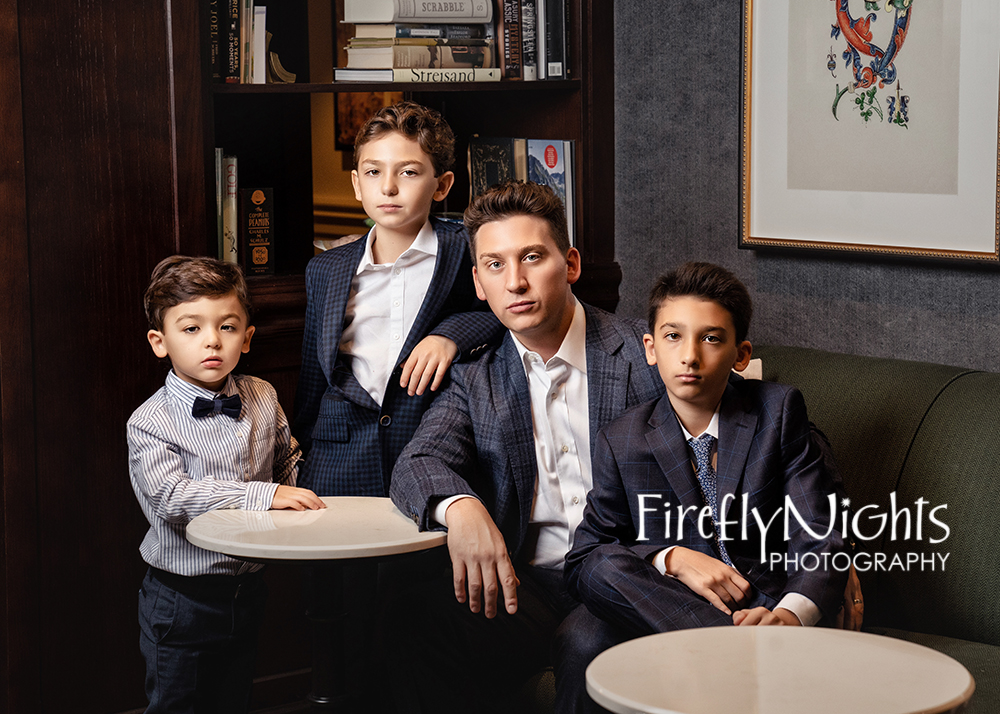 Like I said, we had to run outside for a bit. I made them wear coats and then toss them for a few clicks. It was COLD. You can see the snow on the grounds behind them.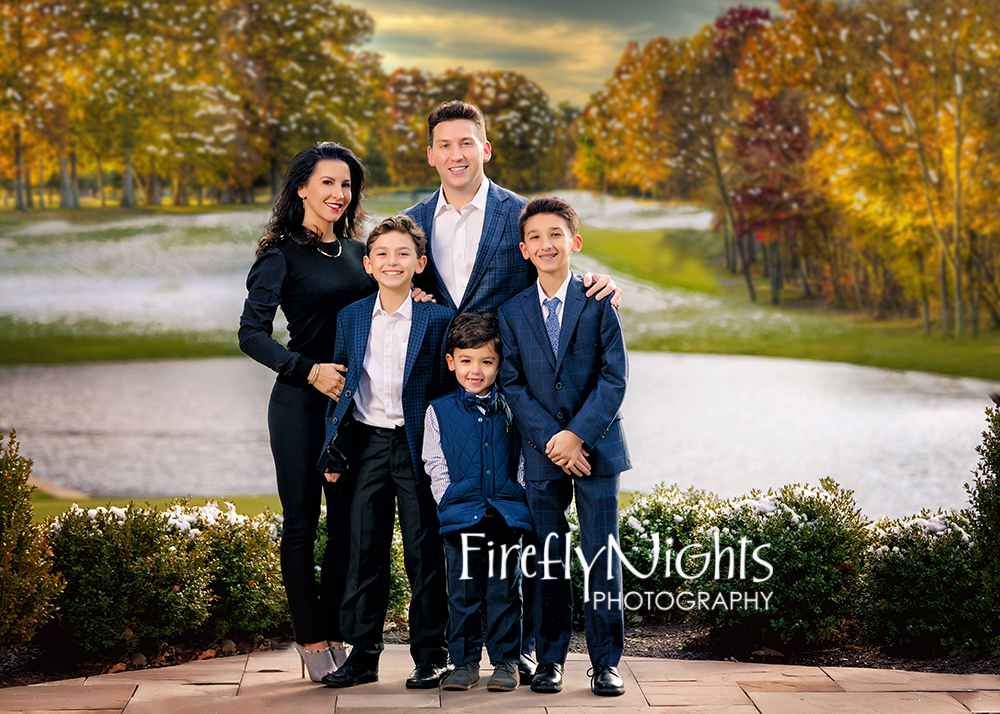 I think she was probably calling me nasty names as she froze. LOL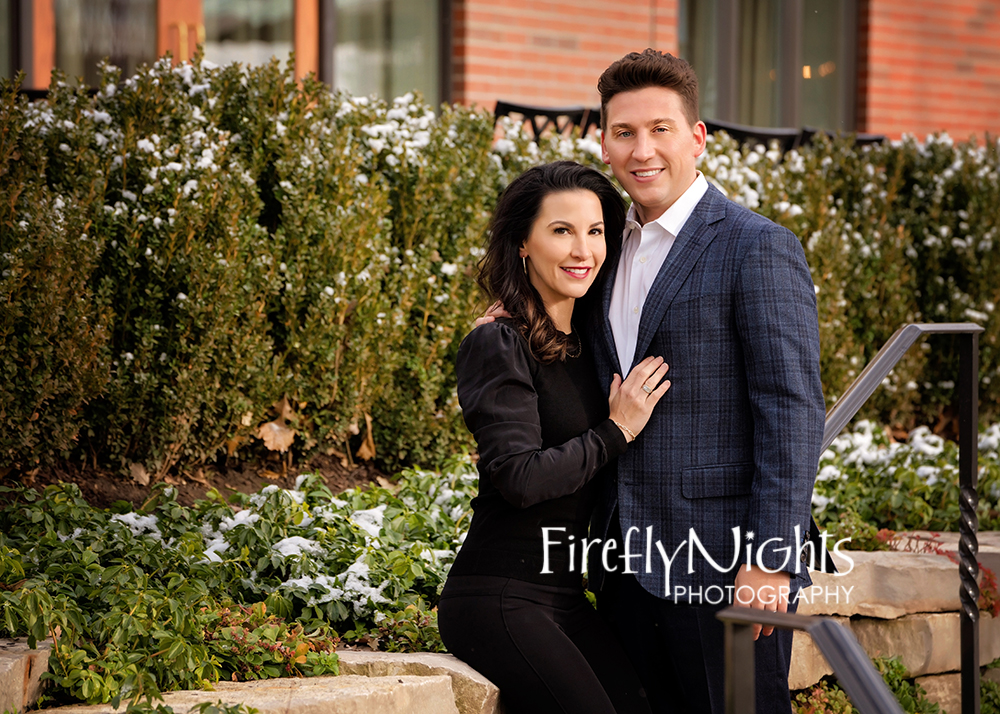 But then we finished up back inside. I loved this wall and windows!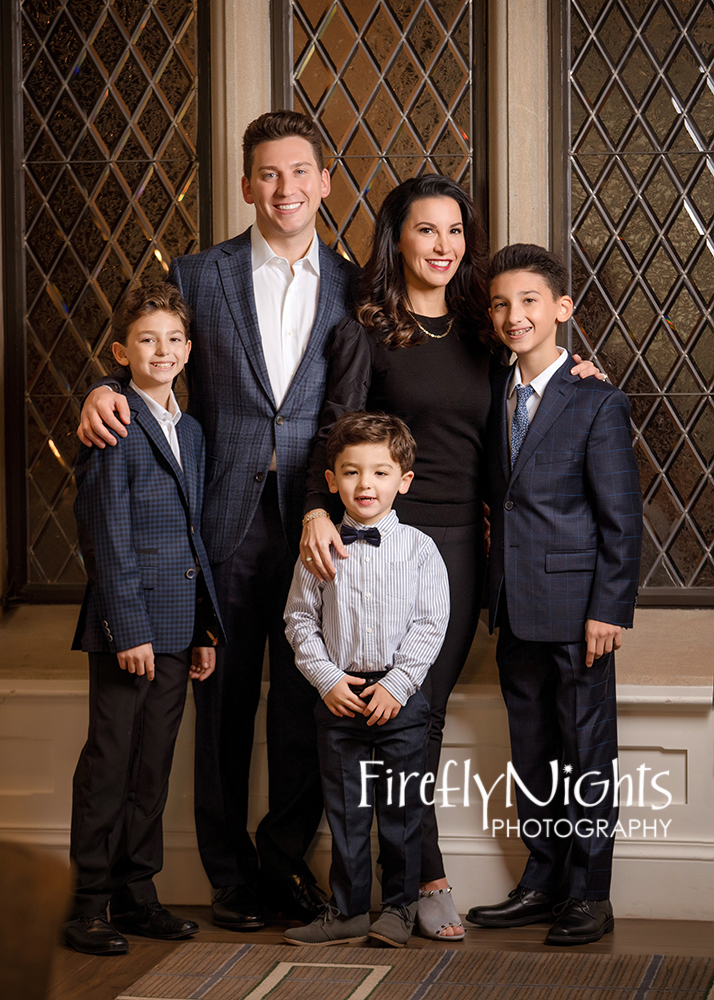 See? Winter doesn't have to mean no more family sessions!