January 4, 2020
/
/
Comments Off

on Santa Mini Sessions
2018 was my year for trying something different with our Santa mini sessions. I tend to like dark settings, but this year, I went with a light colored and more formal scene for something different. I let families know that the whole family was welcome for these sessions, and it was the perfect excuse to get all dressed up if they like. I mean, come on, Santa isn't just for little kids!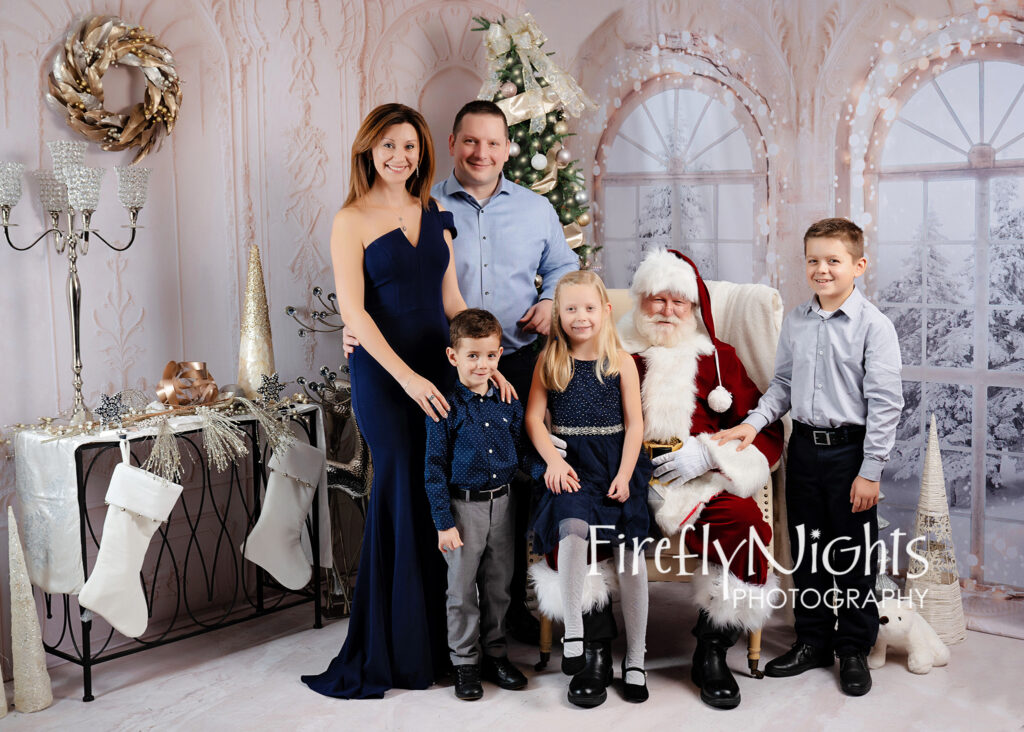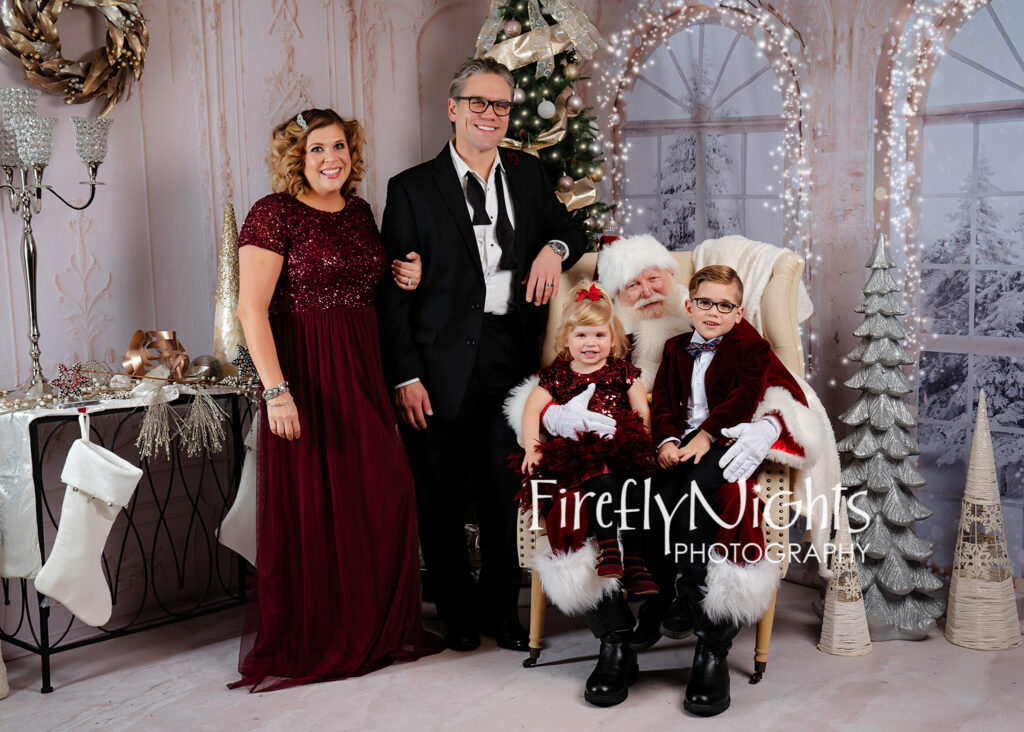 And some dressed up but didn't necessarily want Santa around…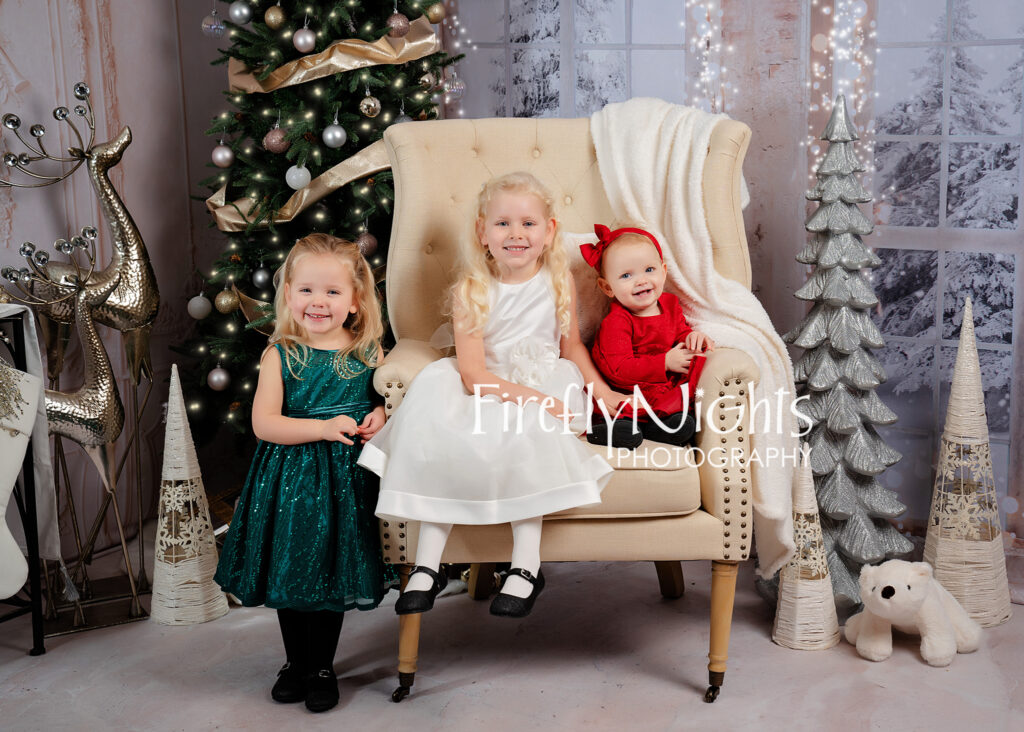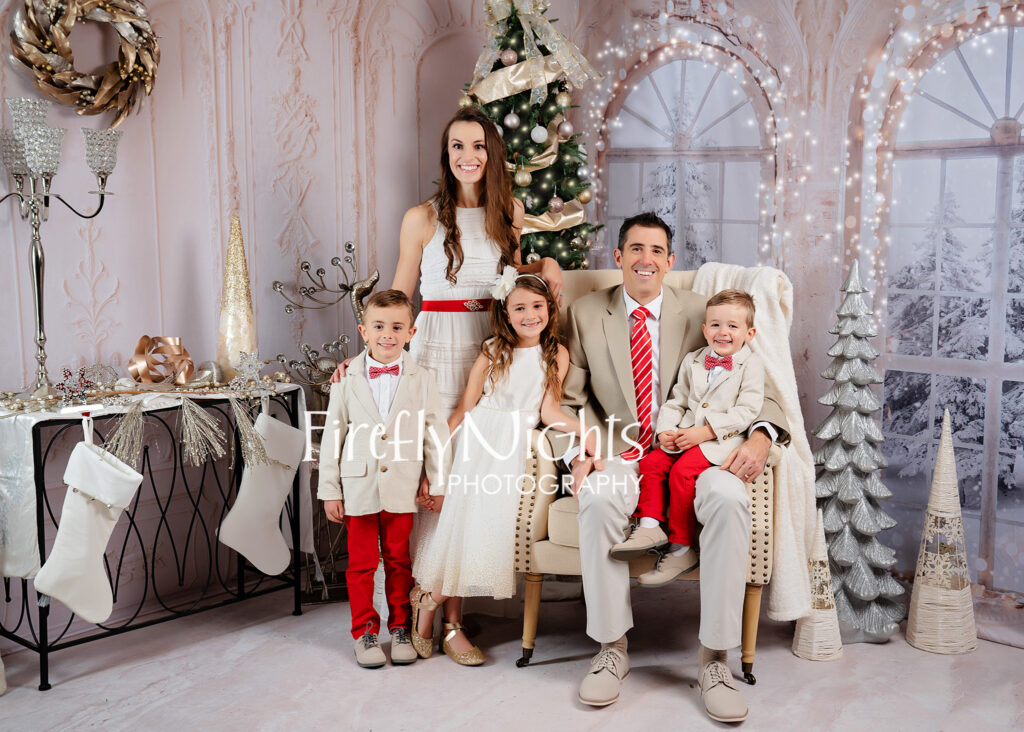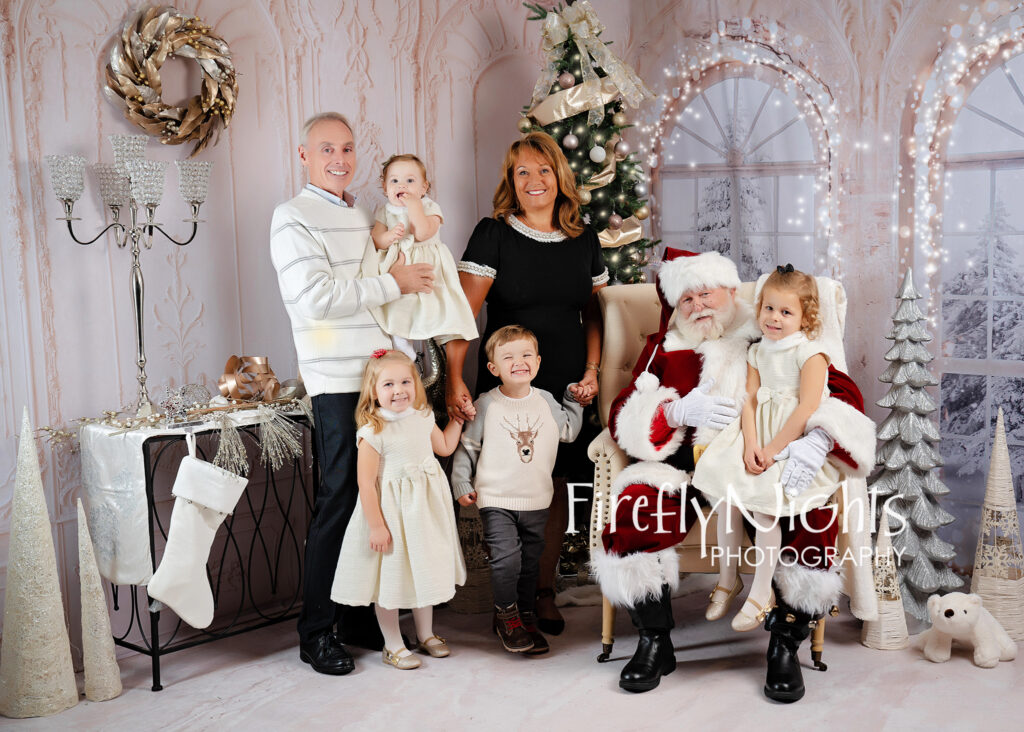 Besides just nice Christmas pictures, we of course did our fun things. The kids enjoyed seeing if their names were on Santa's Nice List.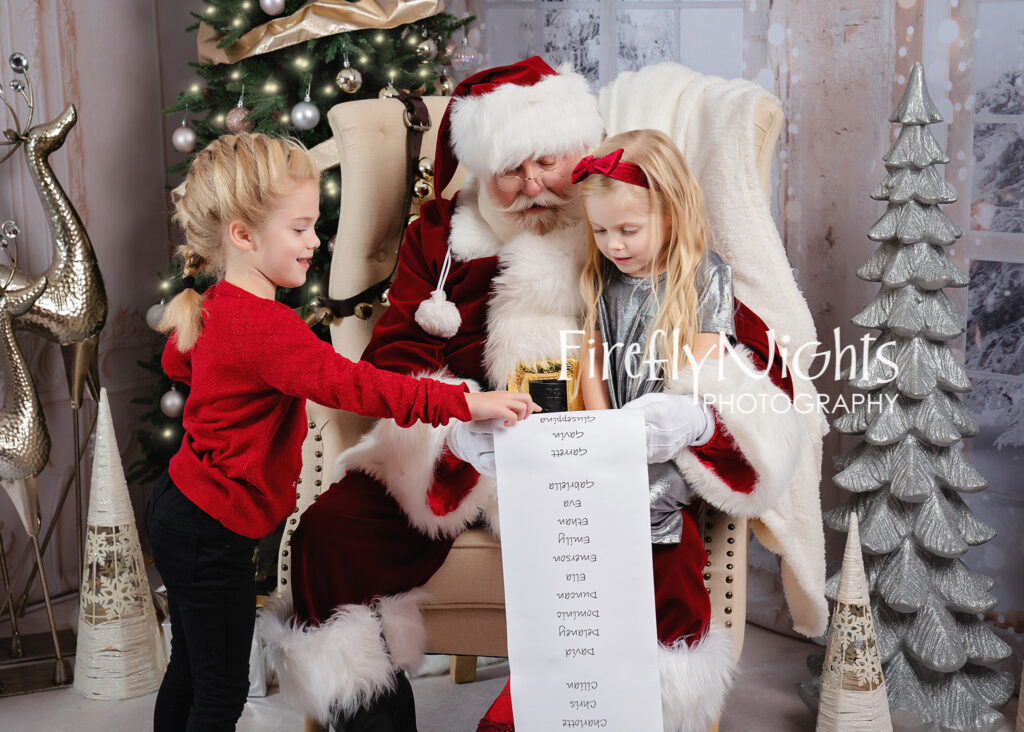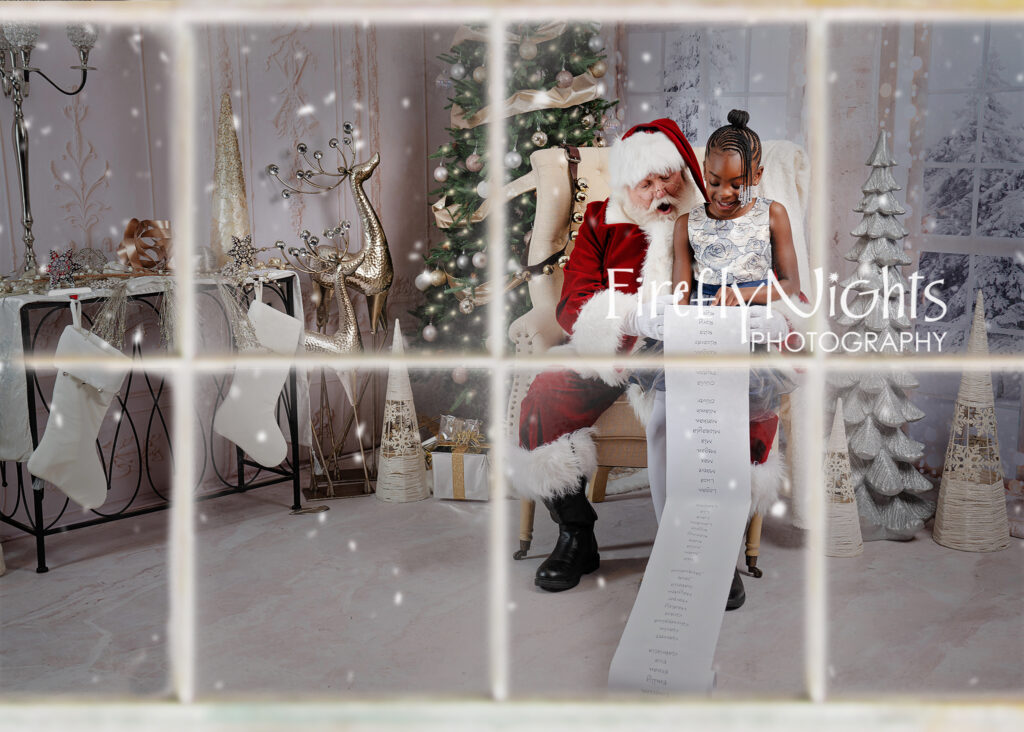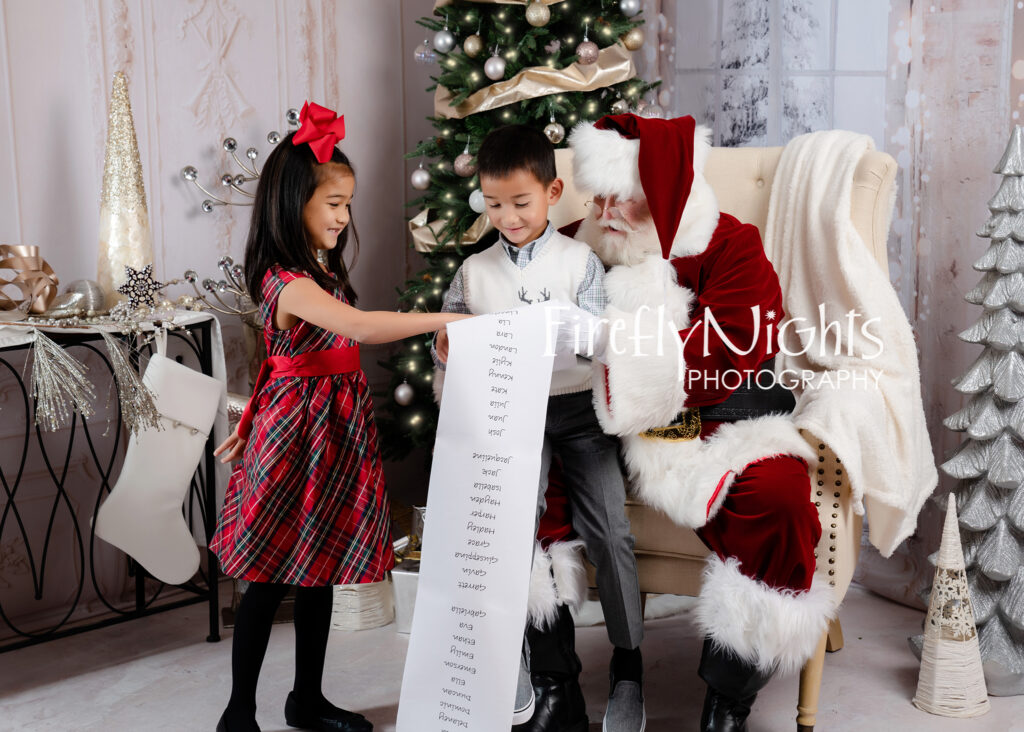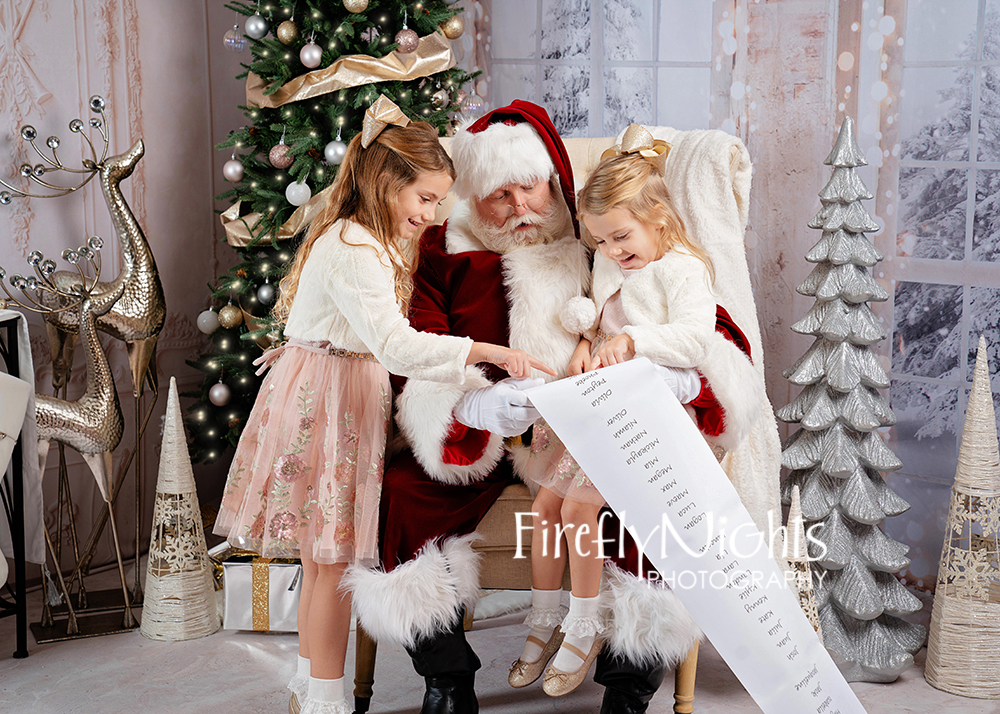 Though who knows what she whispered to Santa to get such a reaction!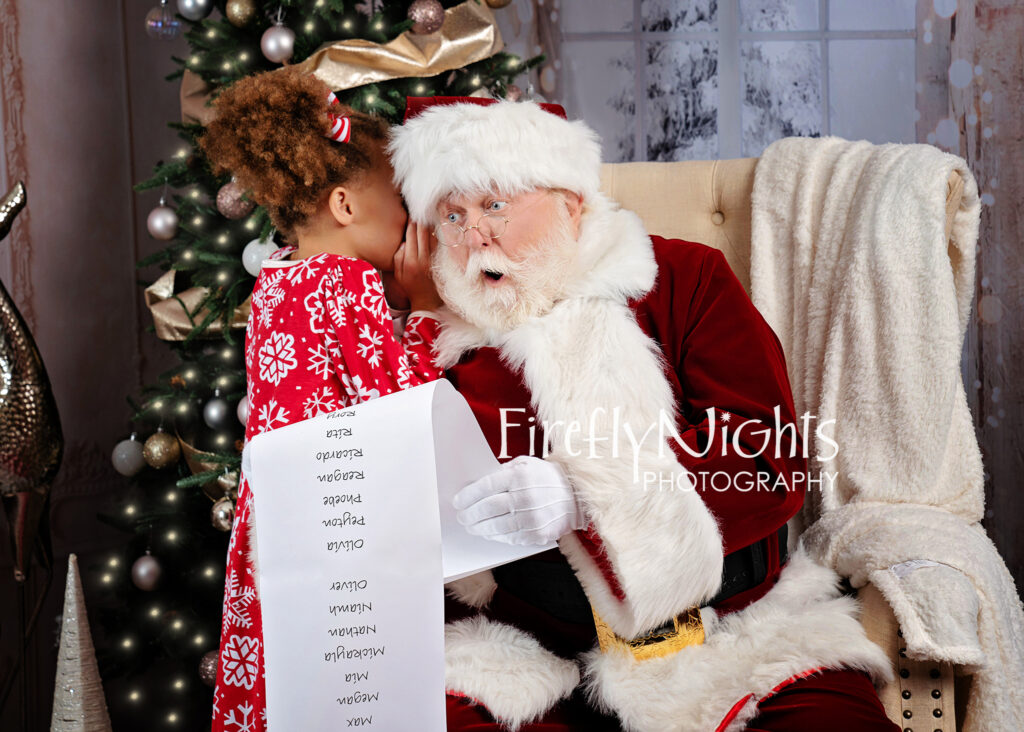 Sometimes, kids just enjoyed reading a special Christmas story…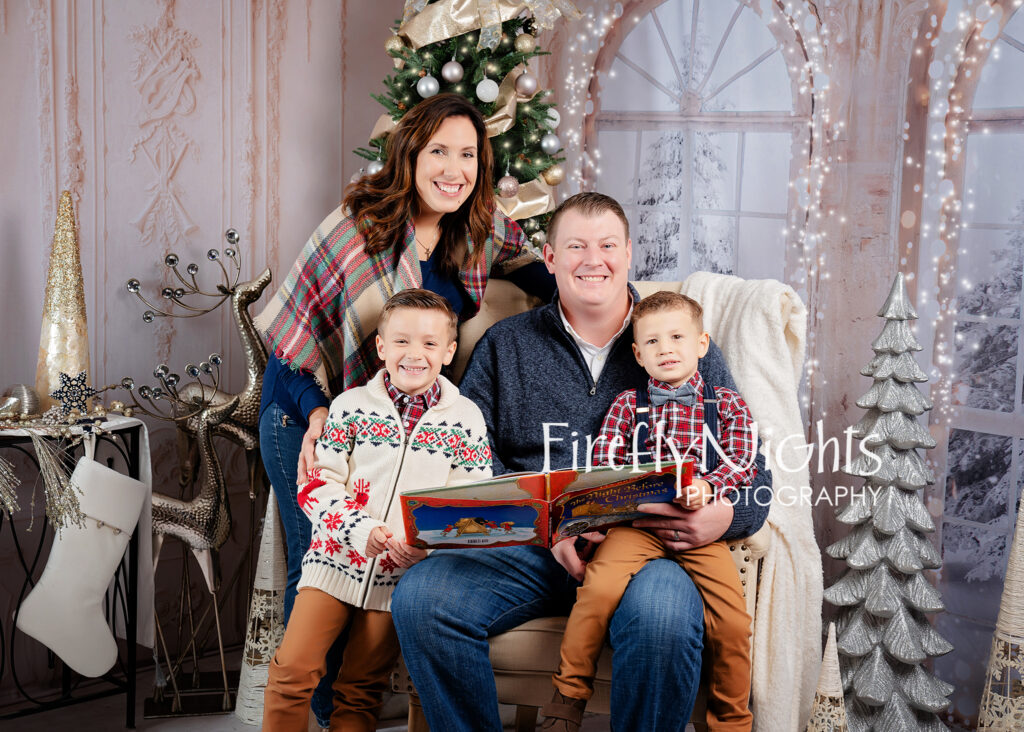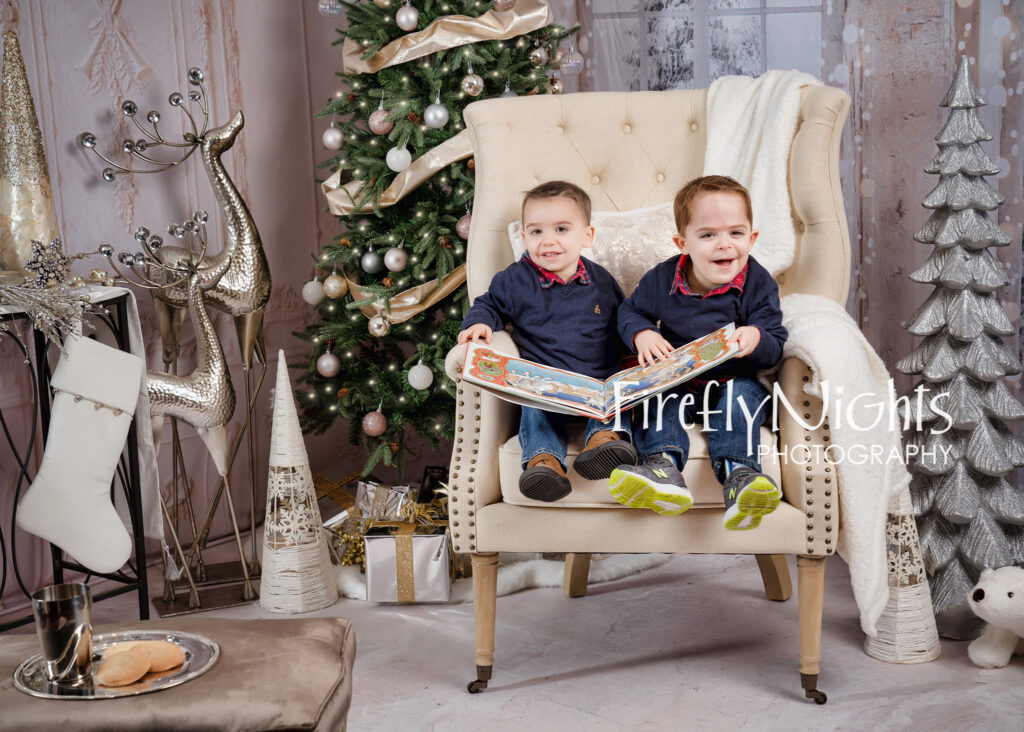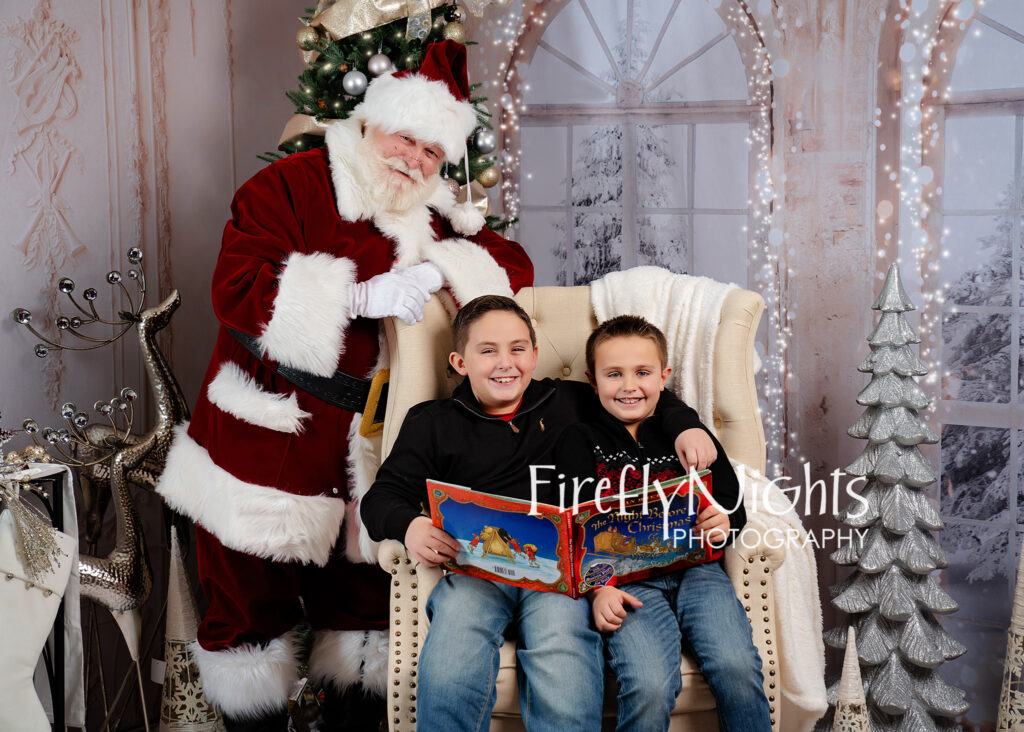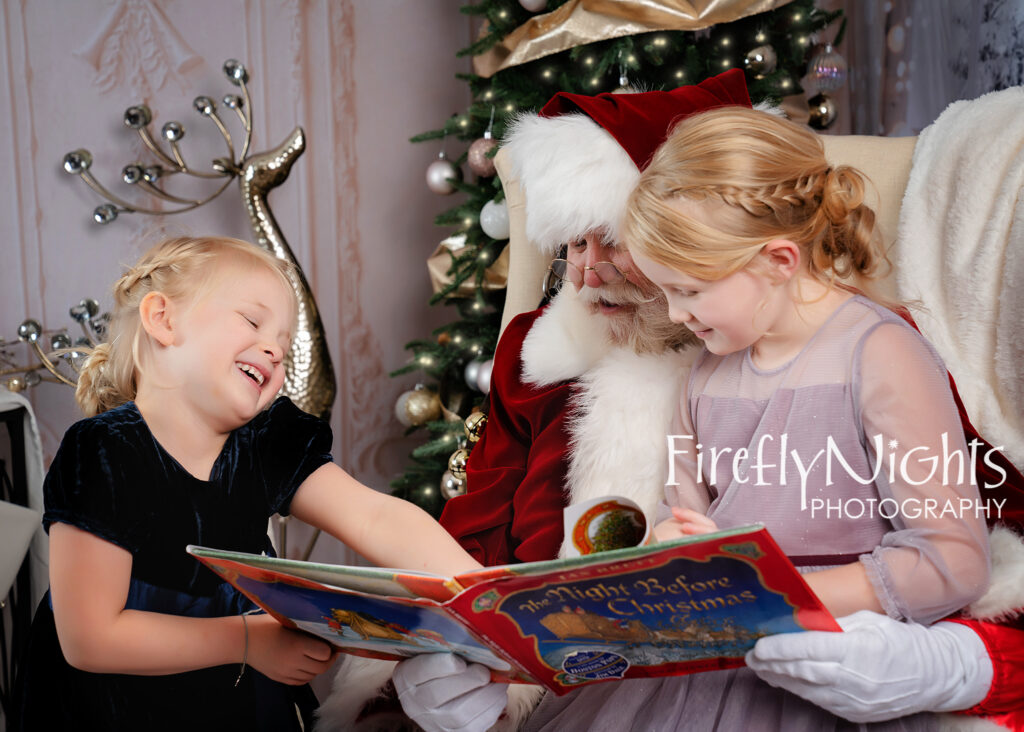 But everyone's favorite part was checking in Santa's magic bag and seeing what he brought them!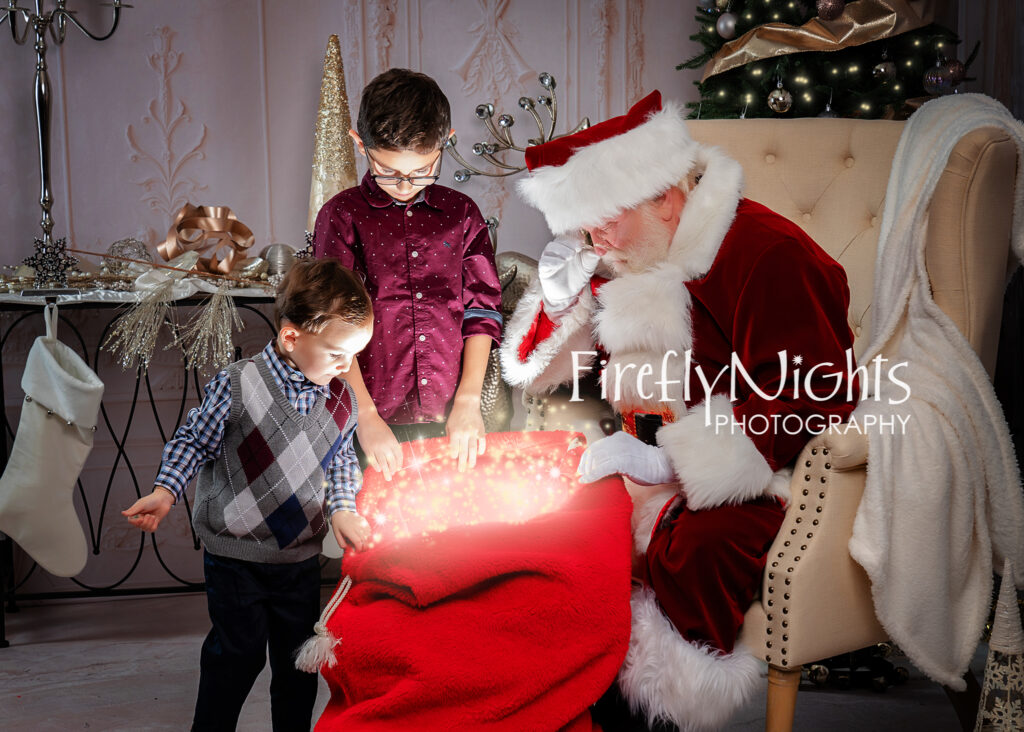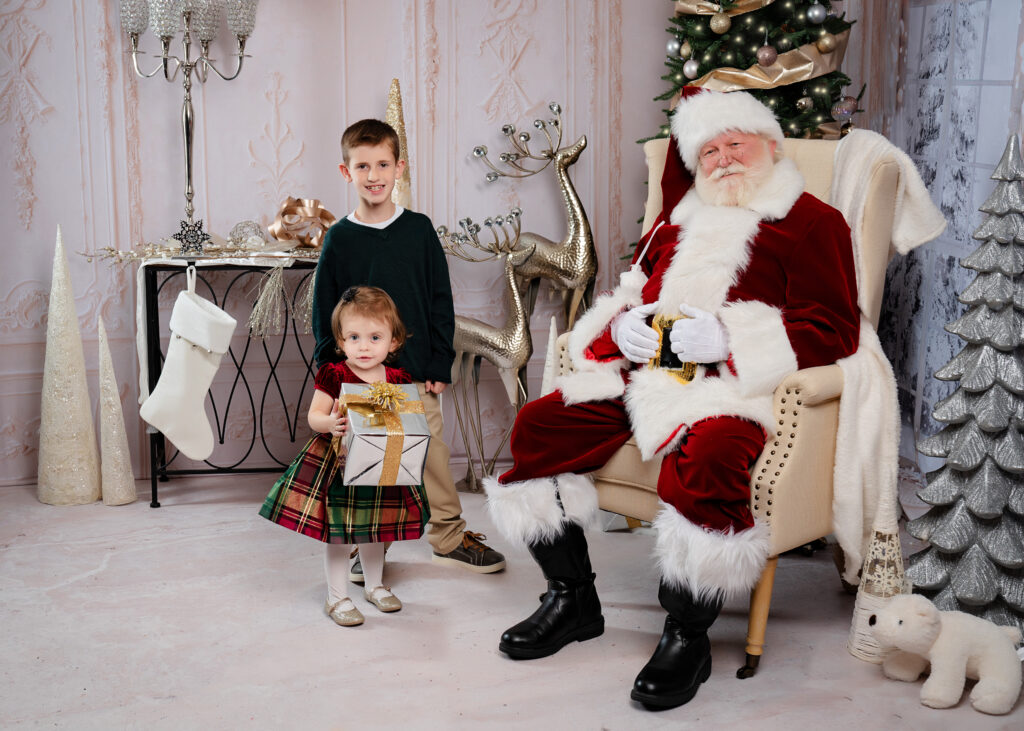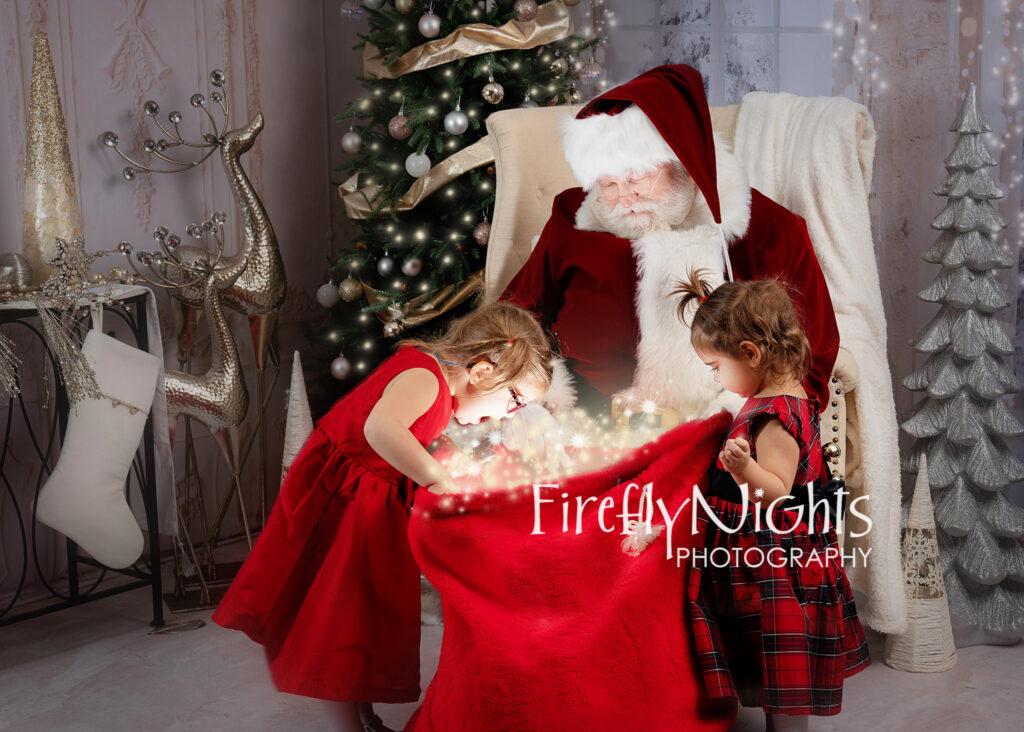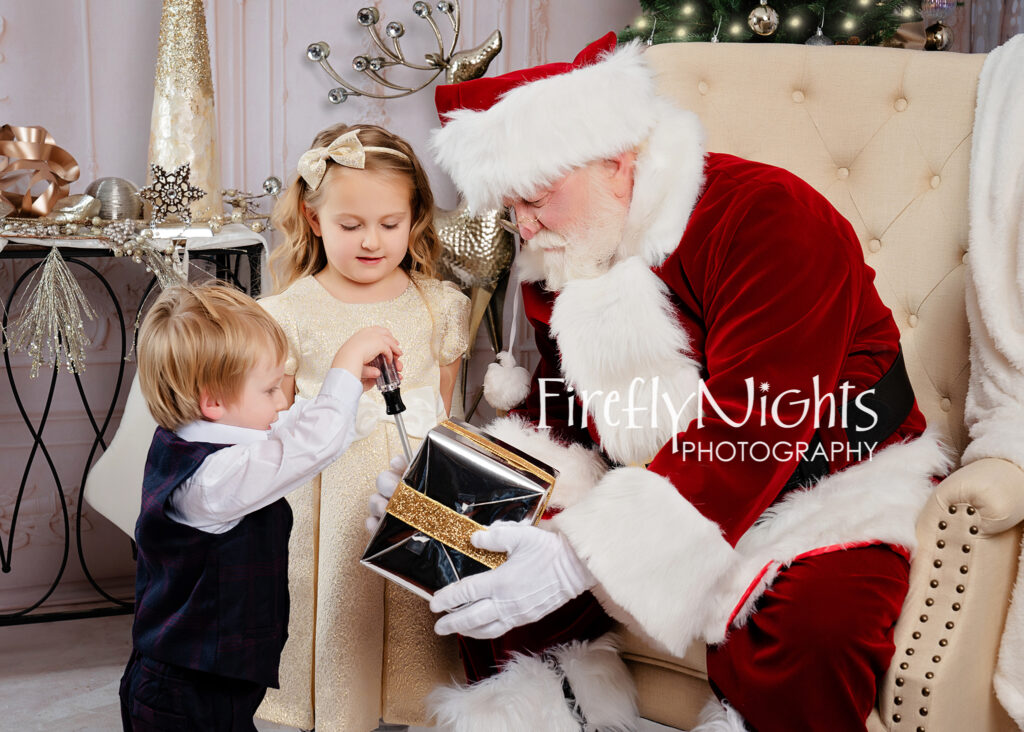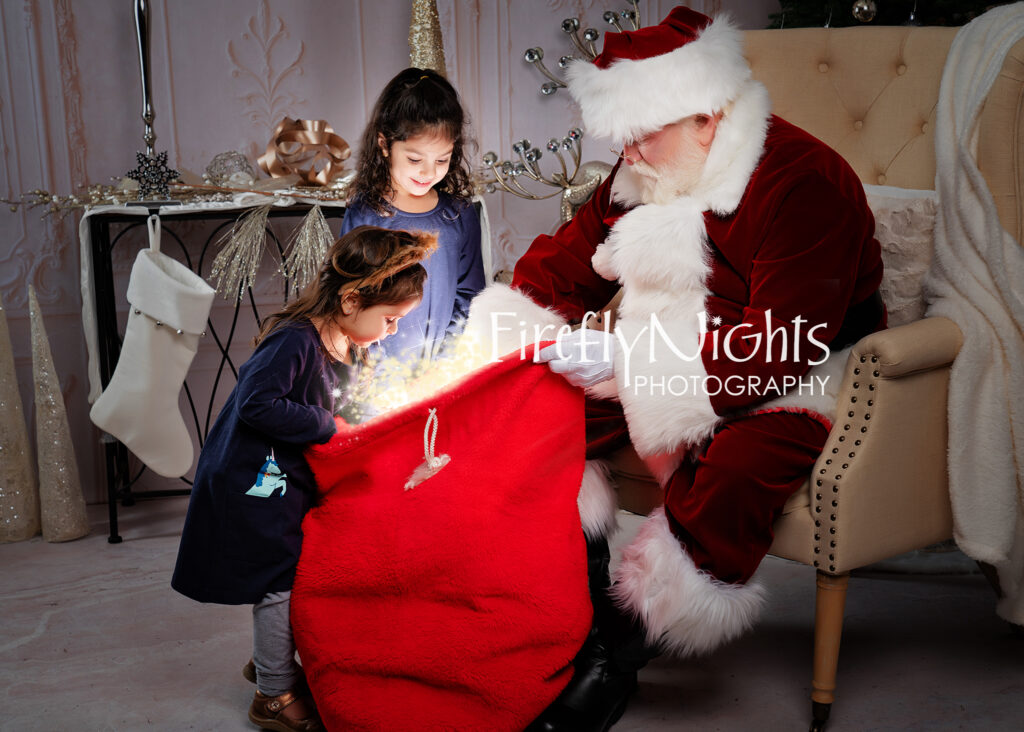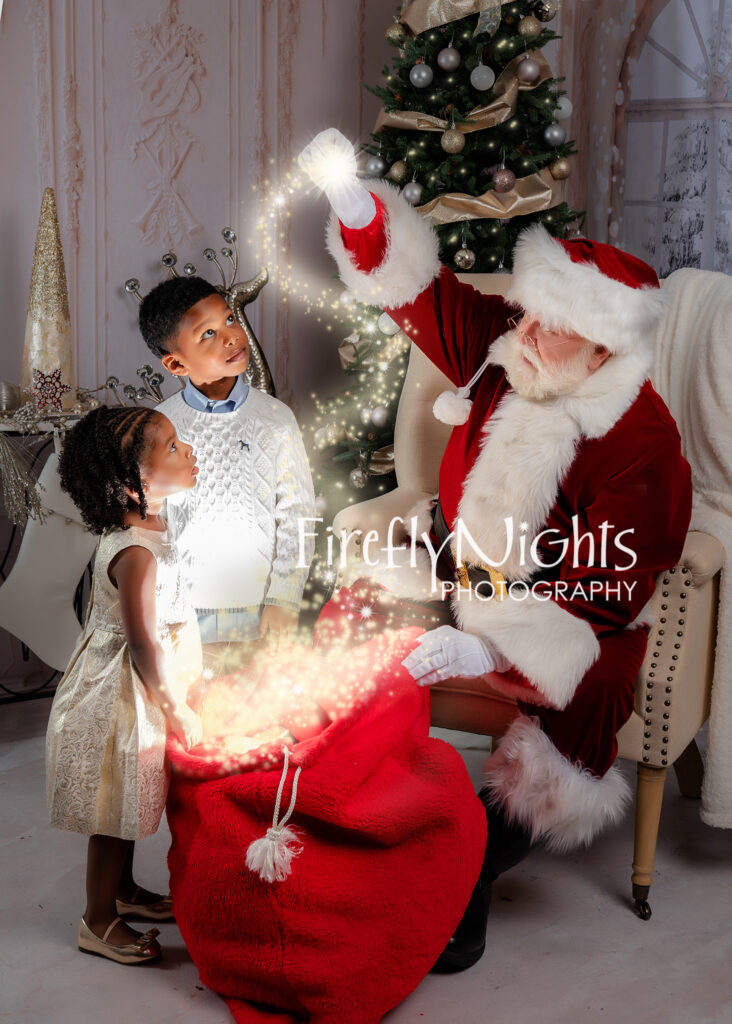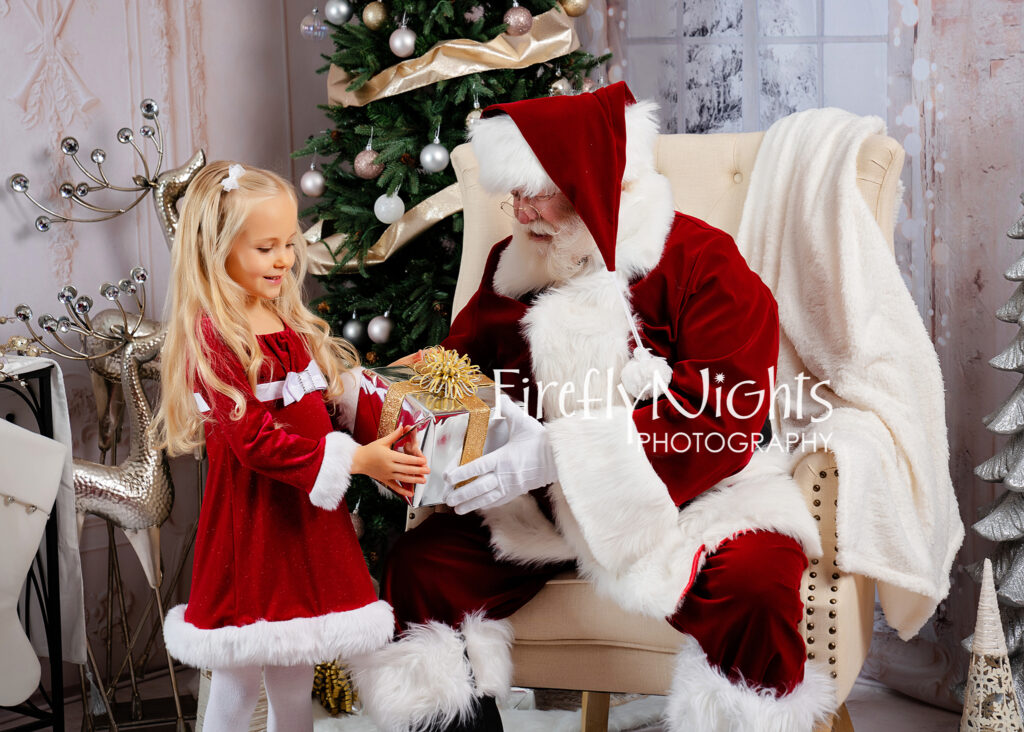 Though Santa brought an extra special present for this family…or was it a small stowaway?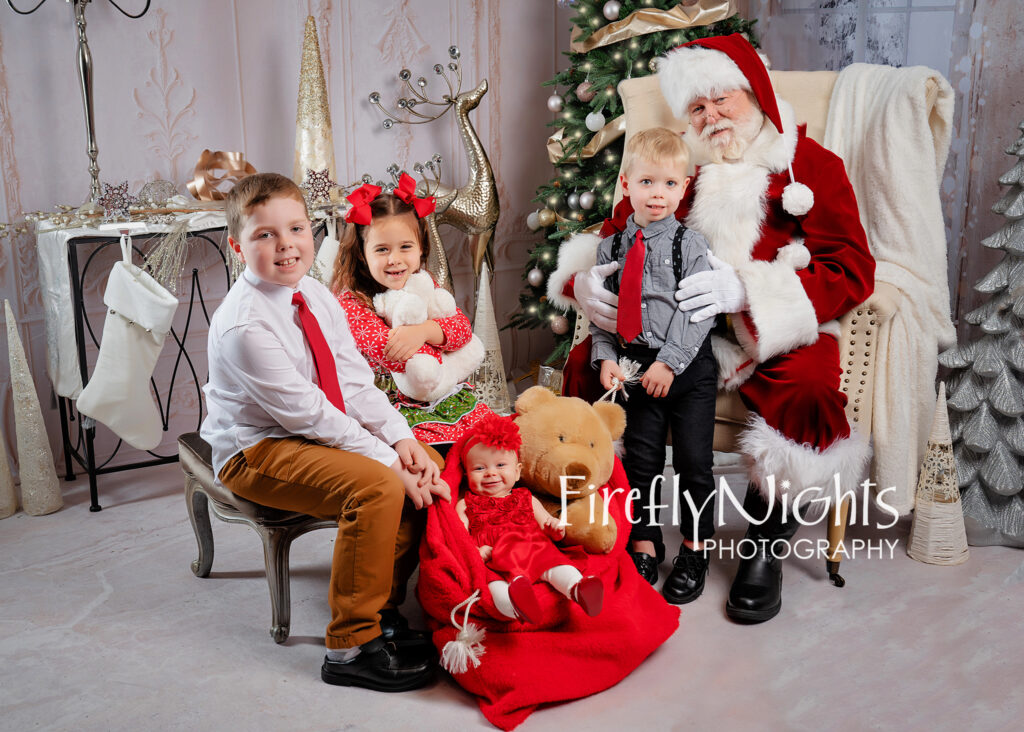 The excitement of waiting up for Santa isn't just for kids in some families…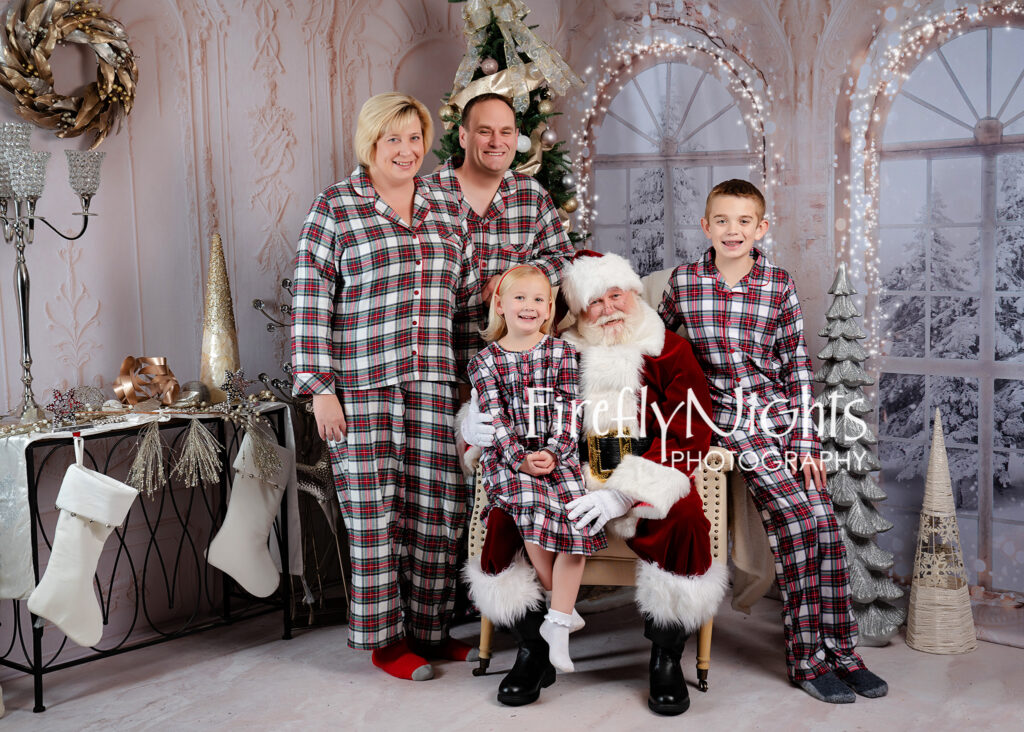 But when all is said and done, waiting up is exhausting. Besides, good children should be asleep when Santa visits!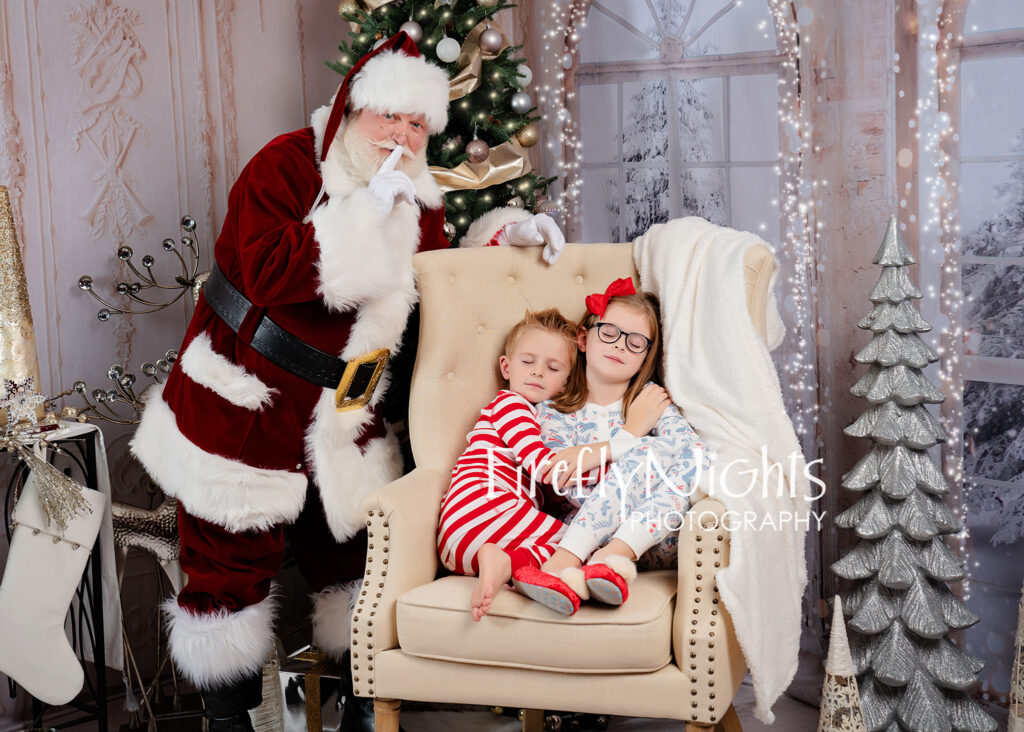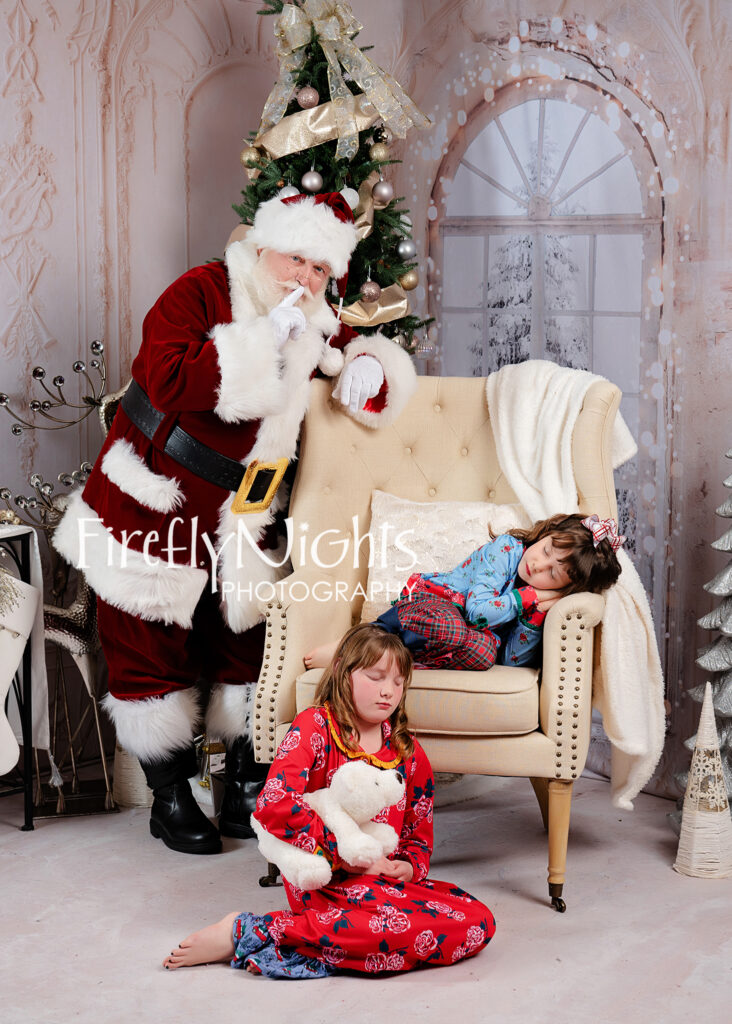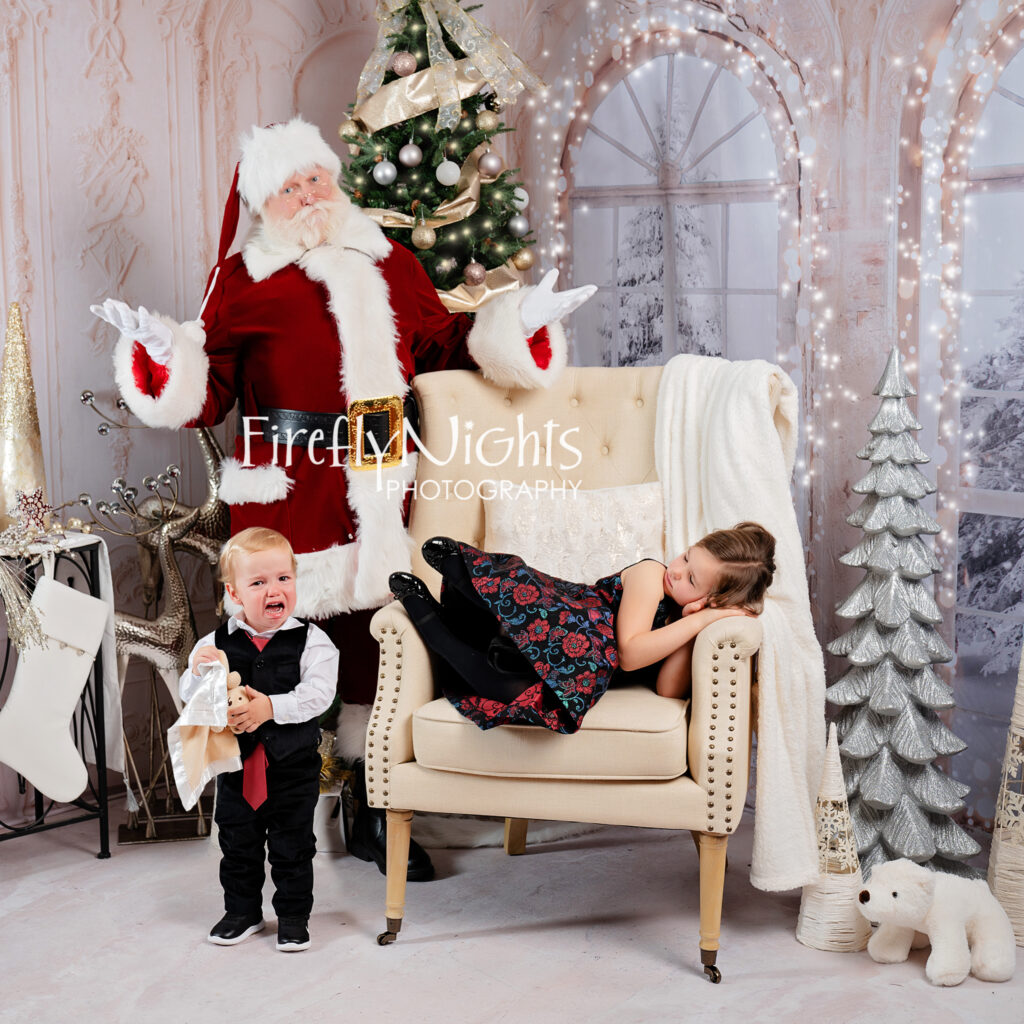 So while the 2018 santa mini sessions were a departure from our norm in terms of setting, I think everyone had a great time and enjoyed the change. In 2019, we returned to our darker set. Who knows what the 2020 holiday pictures will bring? Well, I already have ideas…