Beautiful Baby | Chicago Baby Photographer
I photography a lot of people. When hundreds come in front of my camera within a year, it is hard to remember them all. But sometimes, there is a client that just cements themselves in my memory. For some, it is something they said, maybe something we did, their personality. And for some, it is because they are so beautiful! This was the case with this baby. She was such a Gerber baby!
This session was over a year ago, so I don't remember exactly how old she was, but I think she was about four months old. But those CHEEKS!!! I love her little fat rolls.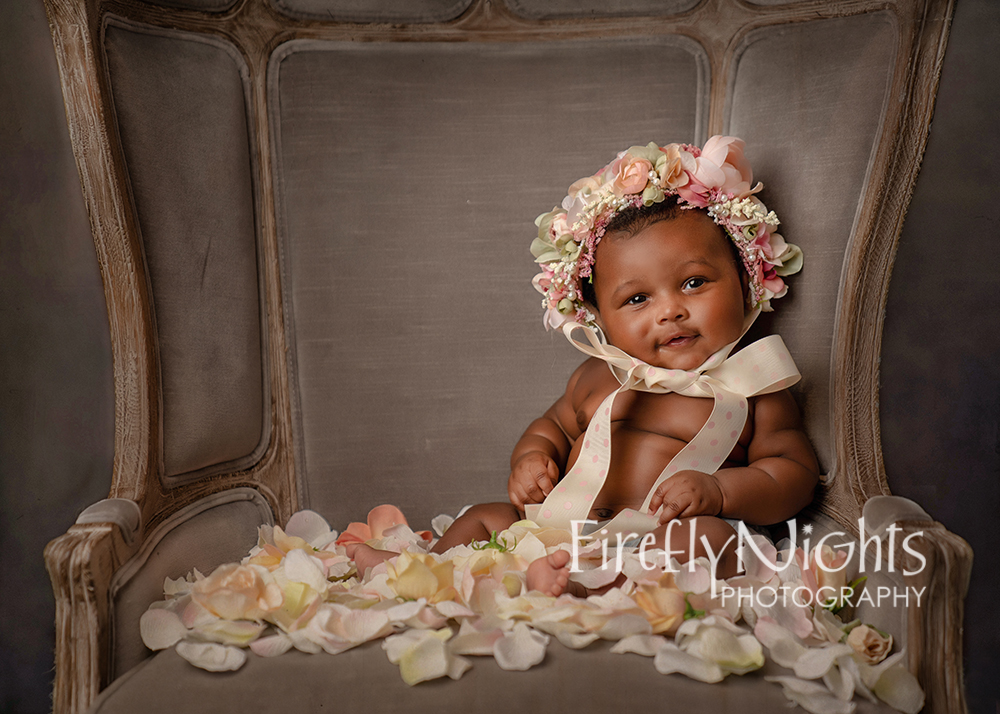 I was super excited to put my flower bonnet on her. I love this hat but it is too big for newborns and tends to be too small for older babies. So I don't get to use it often. She looked just like a little doll, didn't she?! Love this one of her!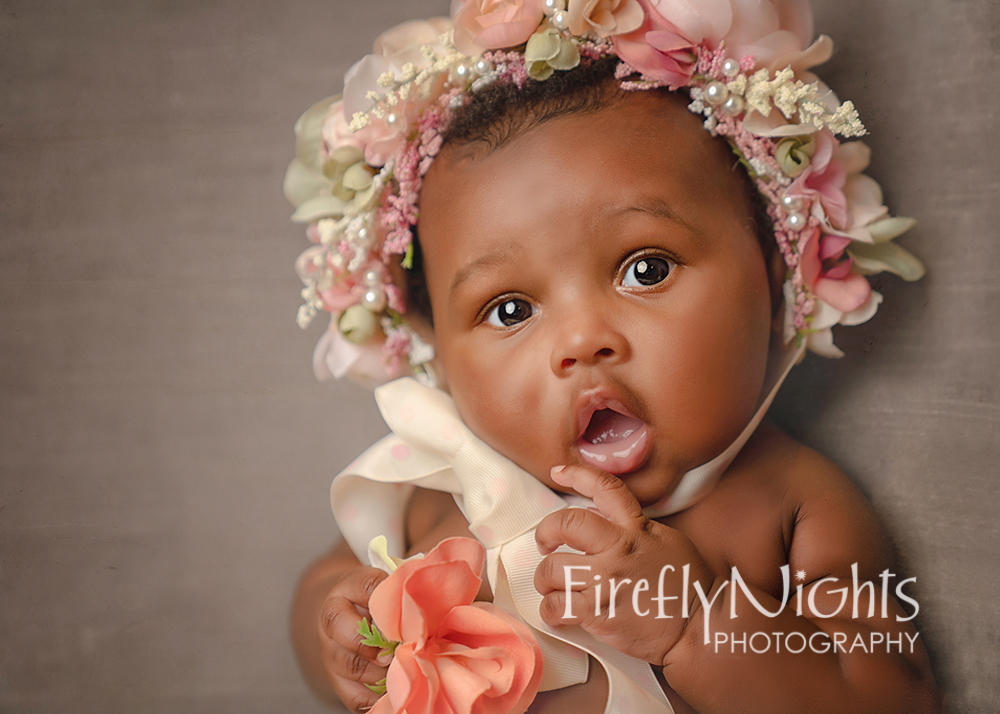 And because she was a such a doll, and apparently I was on a flower kick, they wanted to recreate my sunflower image that I have displayed with a newborn. I loved getting a smile from her.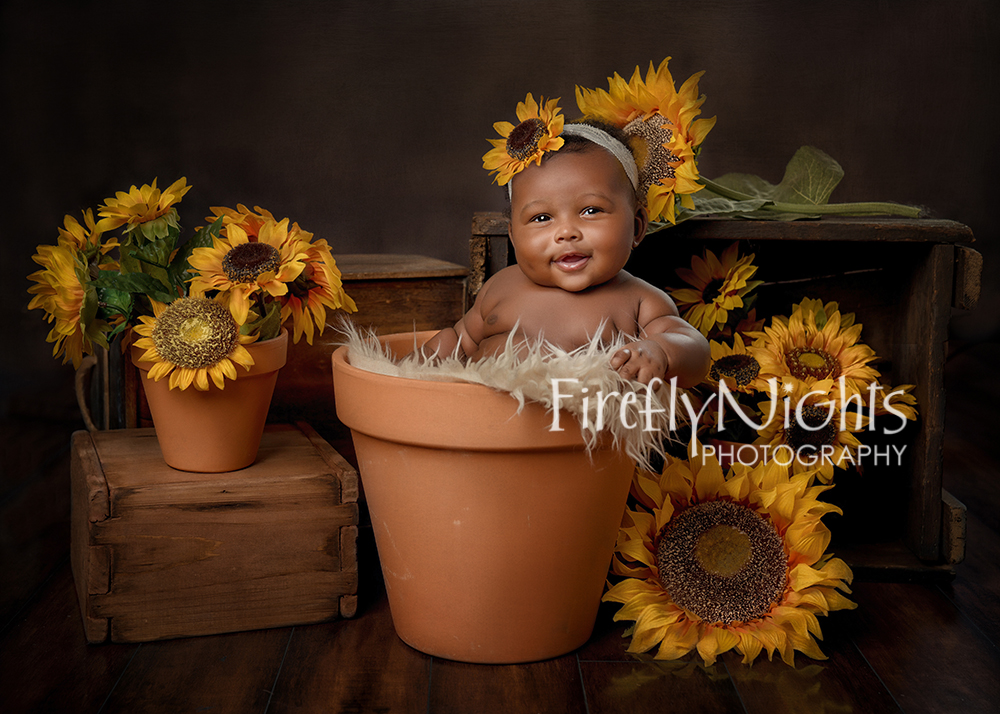 So did I mention that I was on a flower kick with babies? LOL Well, here's another one – a great fall floral wreath.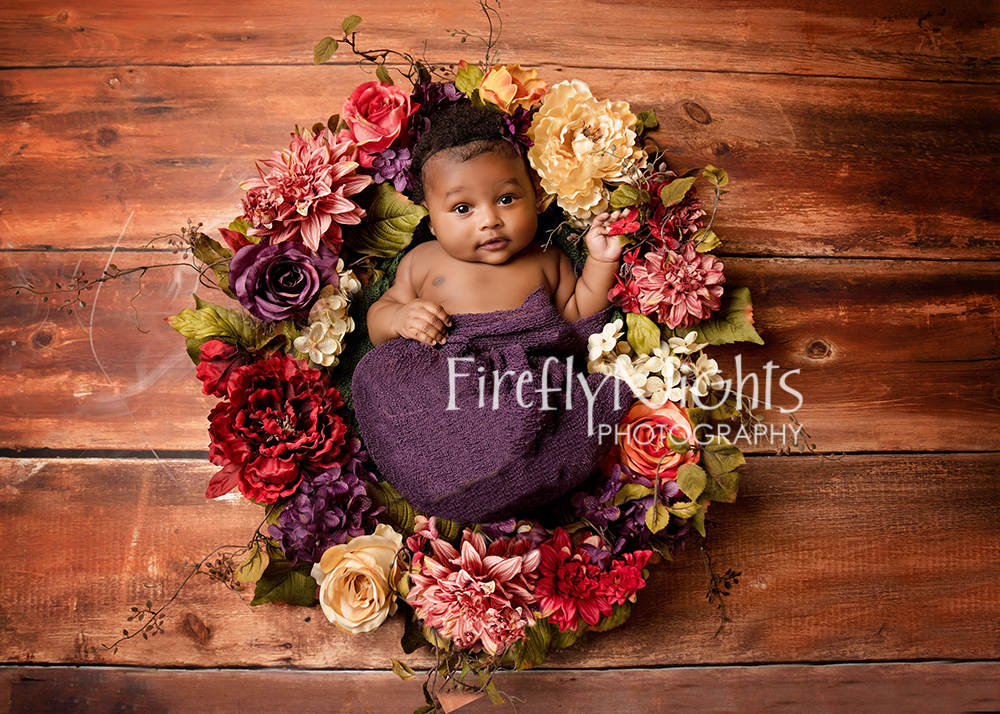 I made the parents get in for a couple pictures, because too often parents aren't in pictures, and they SHOULD be. Children will want to look back and see you with them.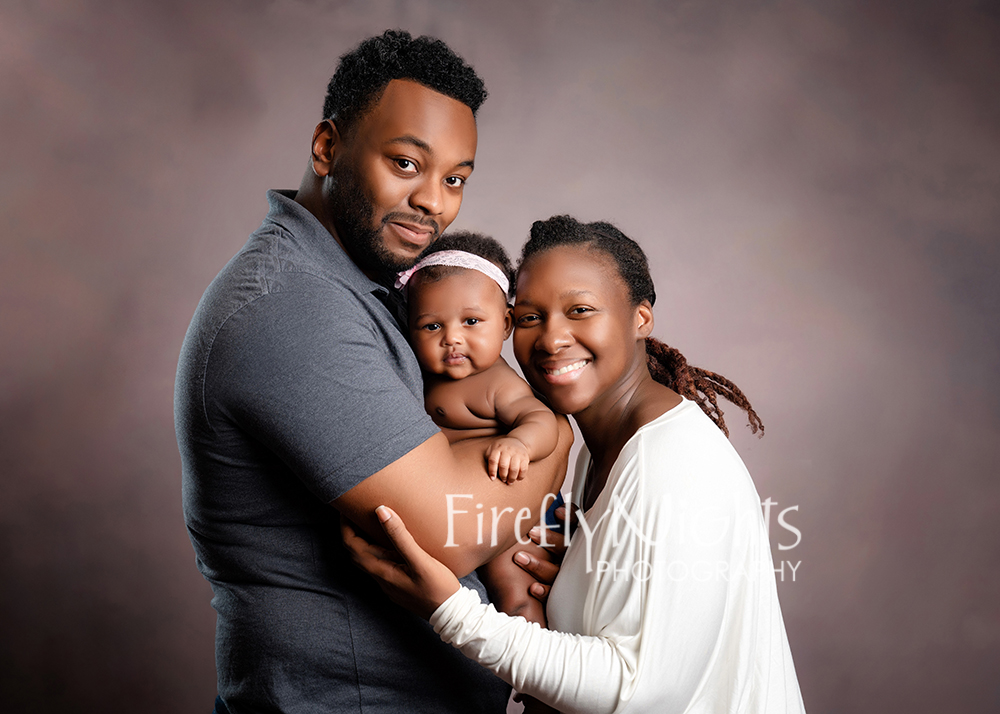 If you are looking for a Chicago baby photographer, we hope you choose us! While we are located in downtown Naperville, our clients come from Chicago and its surrounding suburbs.