When I did this session back in fall 2018, it was my first time meeting this family, and we instantly clicked. I'm so happy they found me, as I've seen them since then and look forward to watching the kids grow and seeing their cutie French Bulldog. Though on this specific day, the dog sneezed right into dad's eyes, and he get really red, irritated eyes that started swelling. I made sure to correct that in editing.
I always welcome including your furry family members with family sessions. I think this Frenchie stole the show!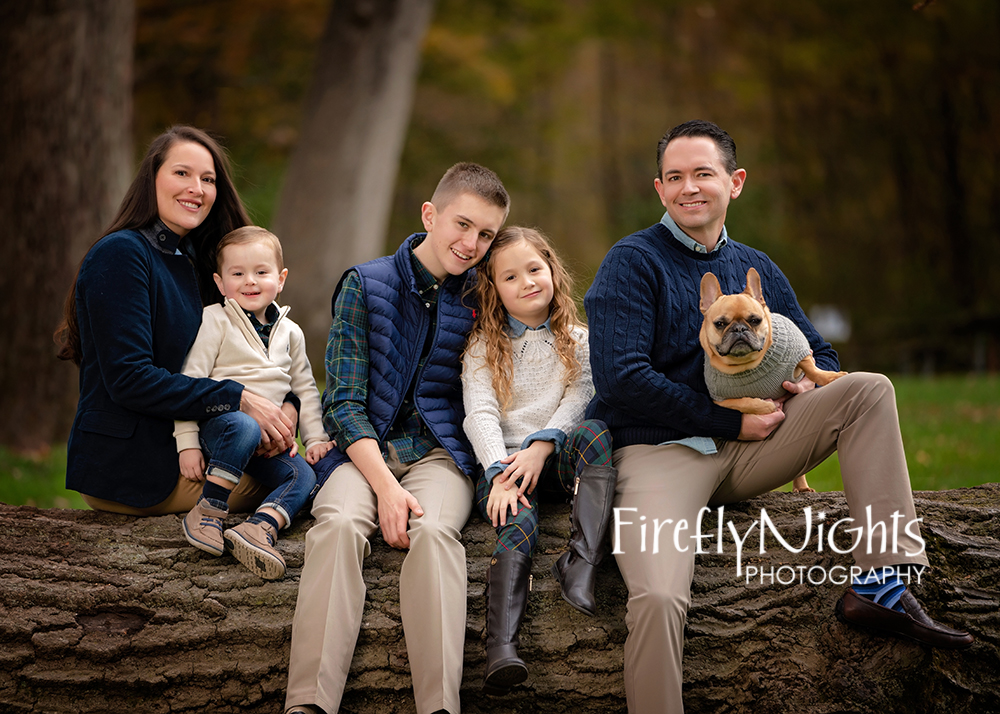 We got a great variety at this location. And navy is was definitely my favorite color for family sessions in 2018 and continues to be a great option since it goes with so many colors. As you can see with this Naperville family, they went with creams and greens to compliment the navy.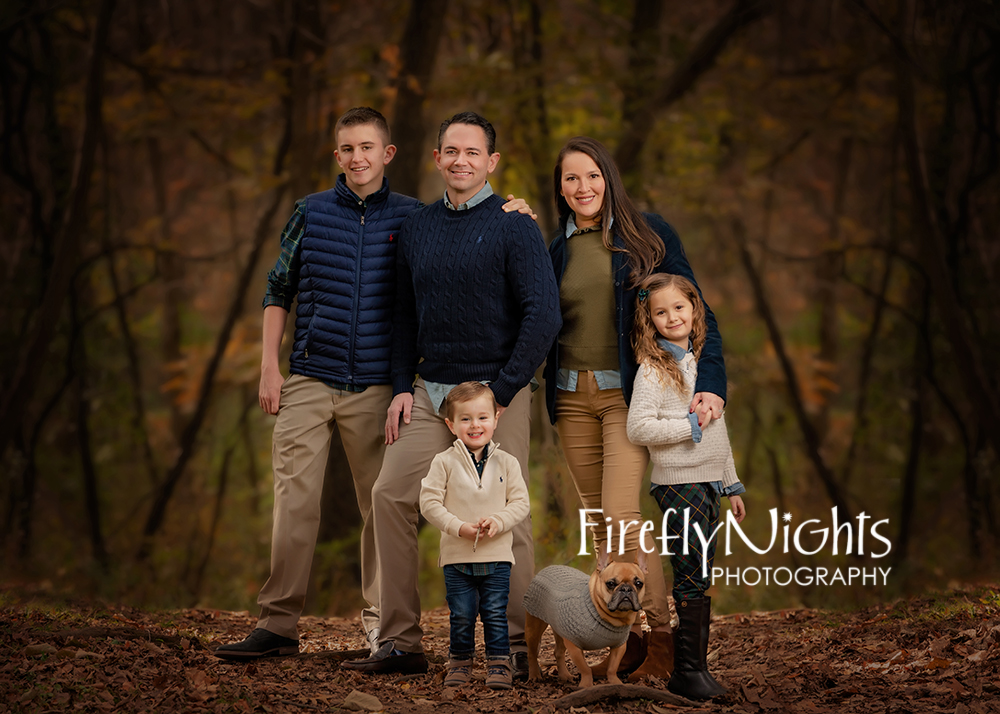 With all family sessions, I make sure to get individual pictures of each child, as well as some of them together. At my own home, I have a family picture, individual of each kid, and one of them together creating a great wall collection.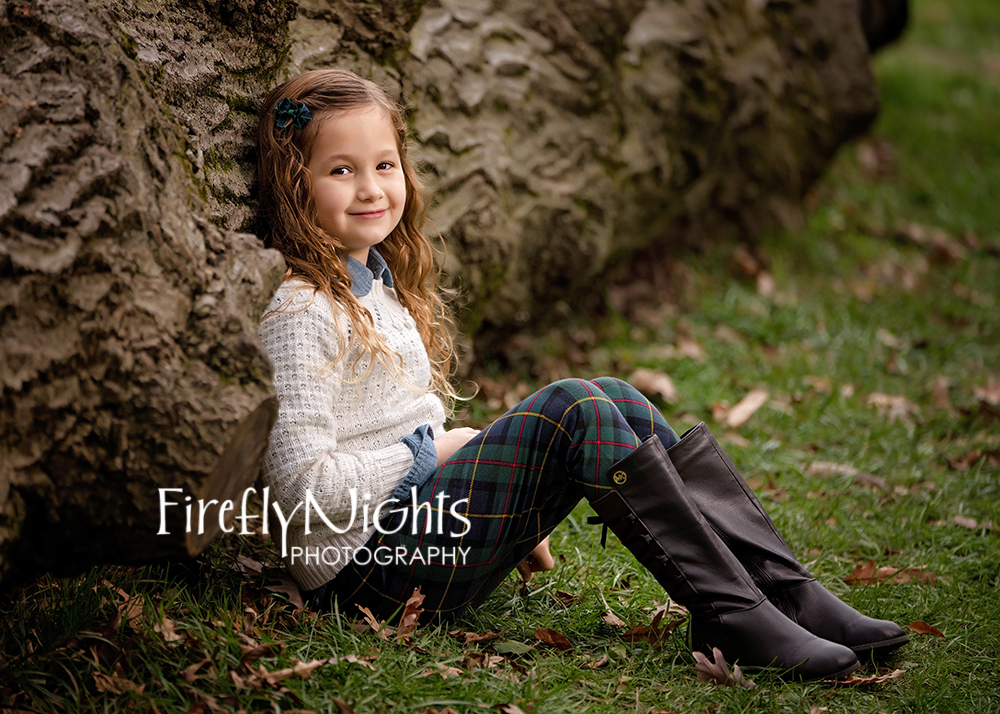 I also try to get pictures with different poses and settings, so that they are not just duplicated and can show some personality.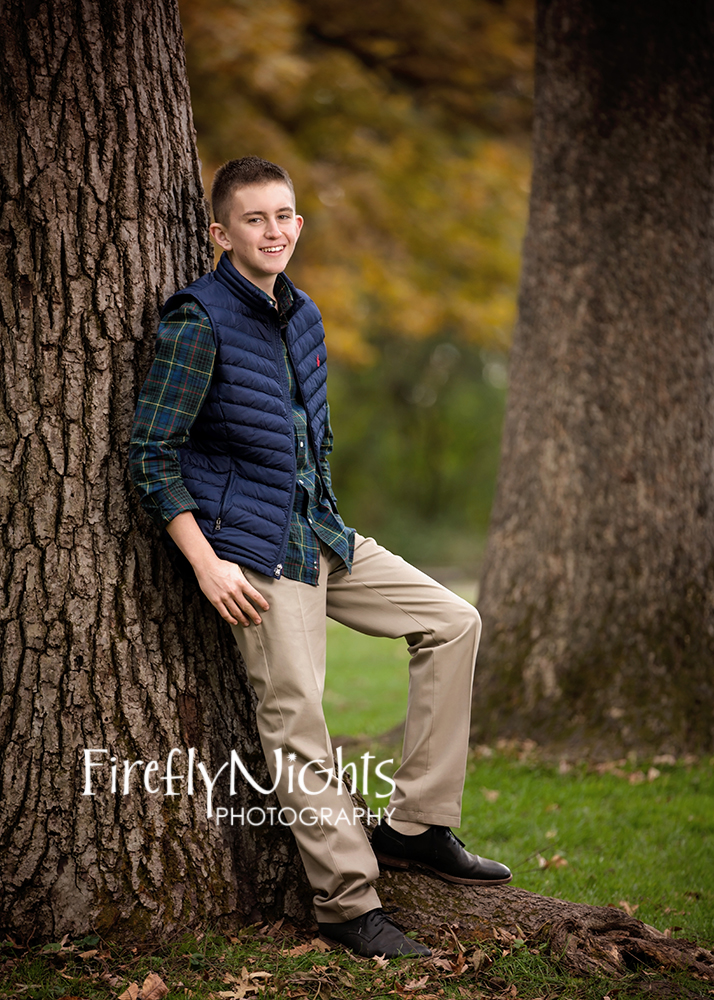 I was so lucky that their toddler was good at following directions and in a good mood.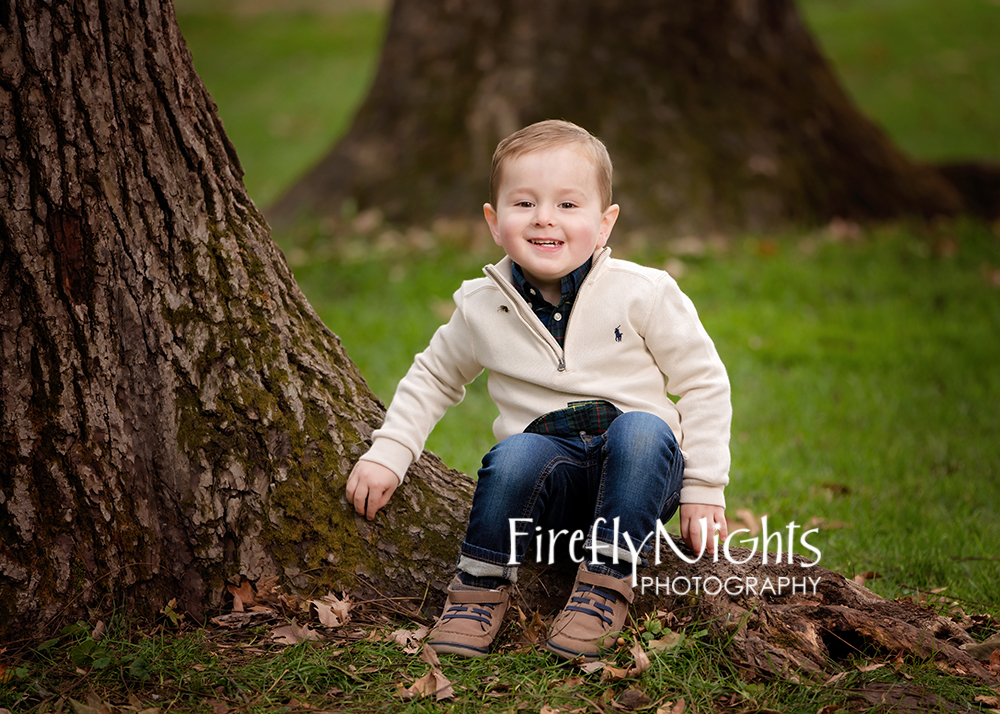 And I also try to always get some pictures of just mom and dad. Of course we had to also include her baby, as well. 😉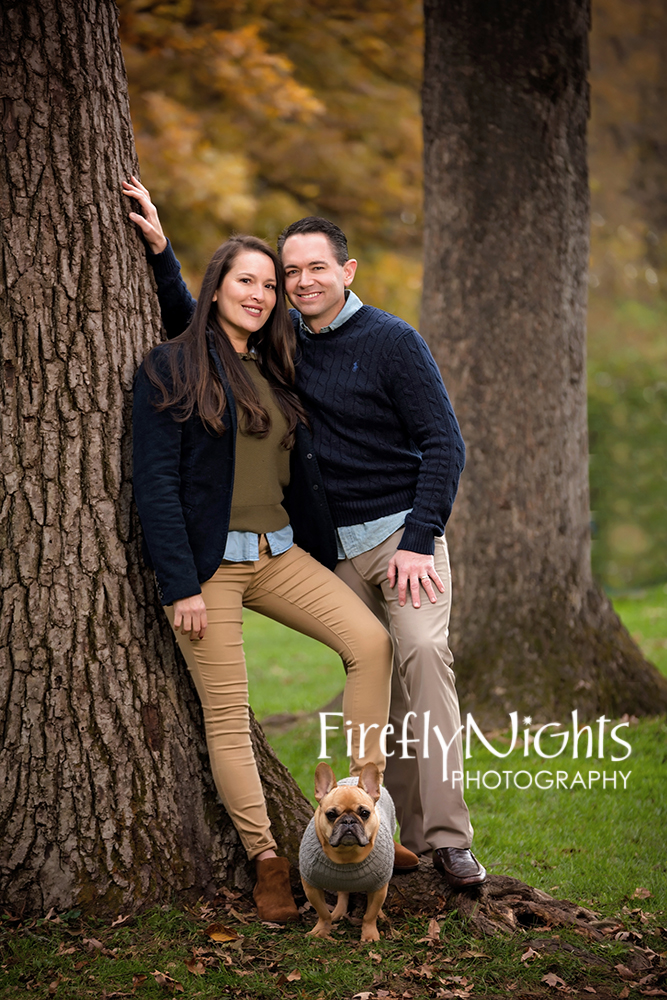 If you are looking for a Naperville photographer for your family, we hope you will choose Firefly Nights Photography for all your portrait needs. Please take a stroll through our galleries for more of our work.