In all honesty, I think I tend to prefer maternity sessions in the studio. I tend towards dramatic lighting and whatnot and feel limited with outdoor maternity sessions. Normally. But this was certainly not the case with this beautiful momma to be.
I have known this family for years, since doing her first maternity session for her son. And this time, it was to be a daughter! We did start in studio for some with the family. I loved the silhouette shape with her hat. Such a classic form!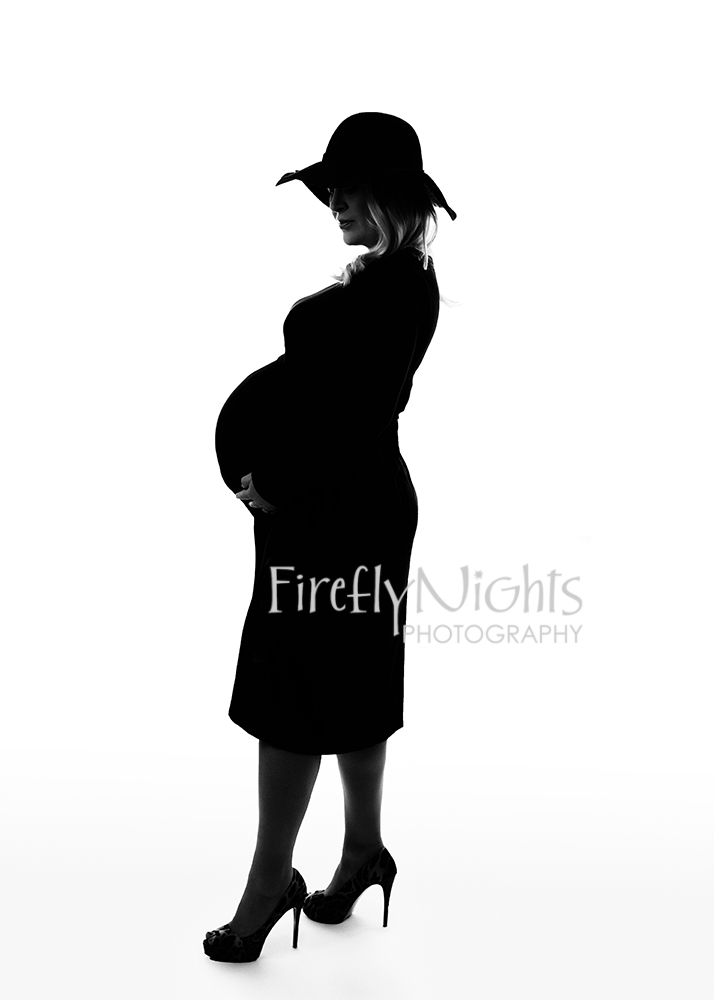 Then we went outside. It was almost exactly a year ago, but a beautiful, cool day. She loves hats, and chose this awesome outfit for a casual picture. She looks like something out of a fall catalog, right?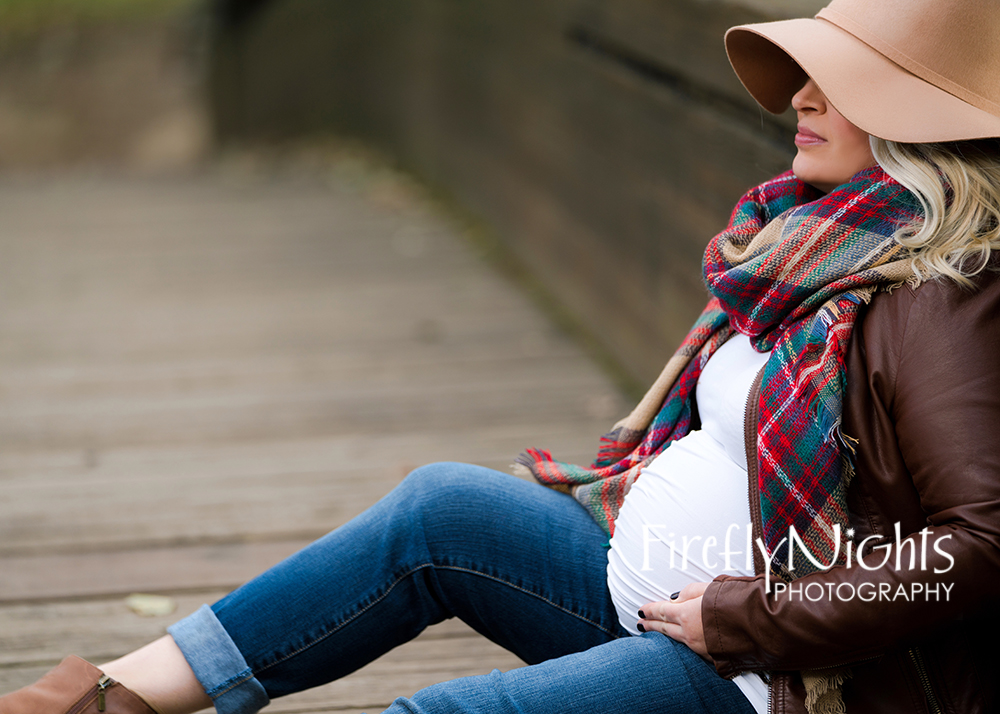 We started our journey on this bridge, as she wanted nature and to show the season.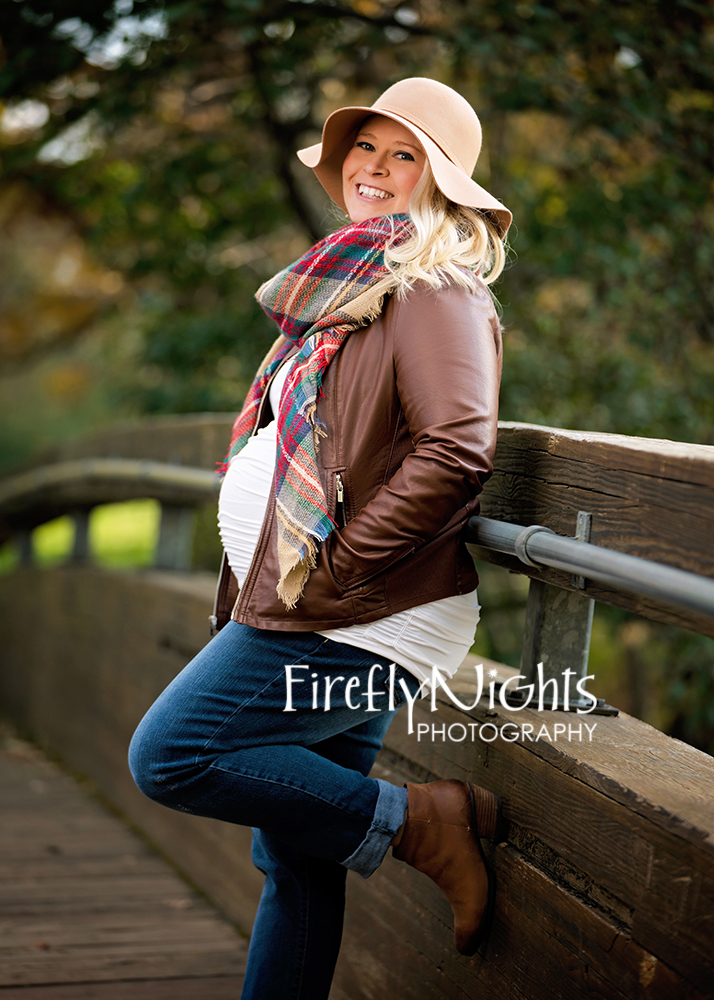 People worry about once the leaves fall, but honestly, if you are somewhere with lots of trees, the trunks still make beautiful pictures. This is hands down my favorite image from the session. It is so dramatic and gorgeous!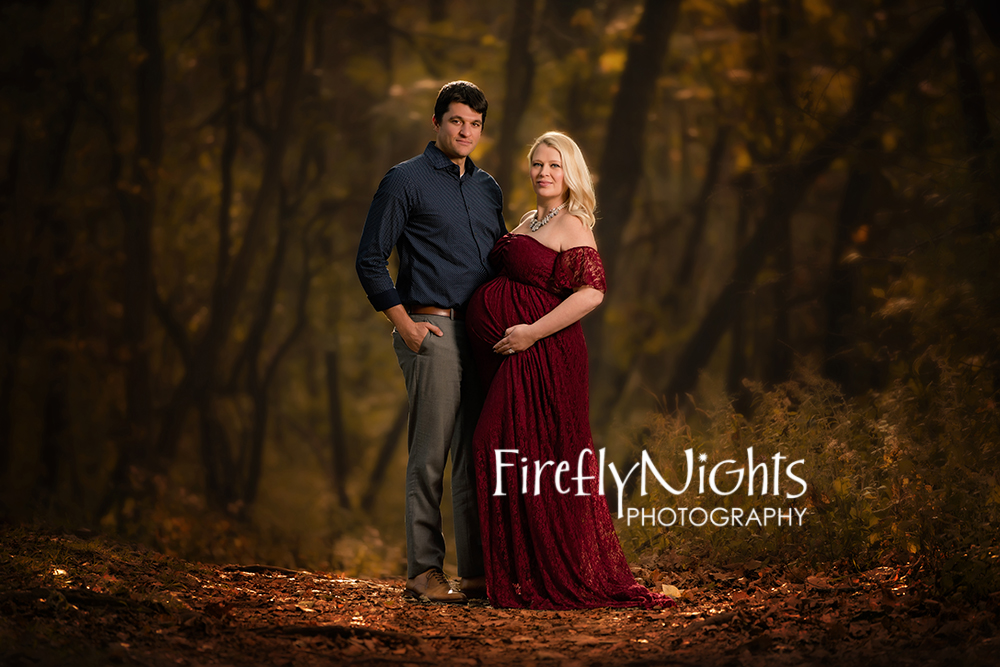 I often tell clients that I see things differently than they do, that they can't trust what they see. For example, when I place the couple in the image above, I saw this image in my head. But the reality was a much bright day like in the below image. That is why I spend so much time with editing – to create beautiful pieces.
But to me, lighter and brighter was appropriate for this playful image.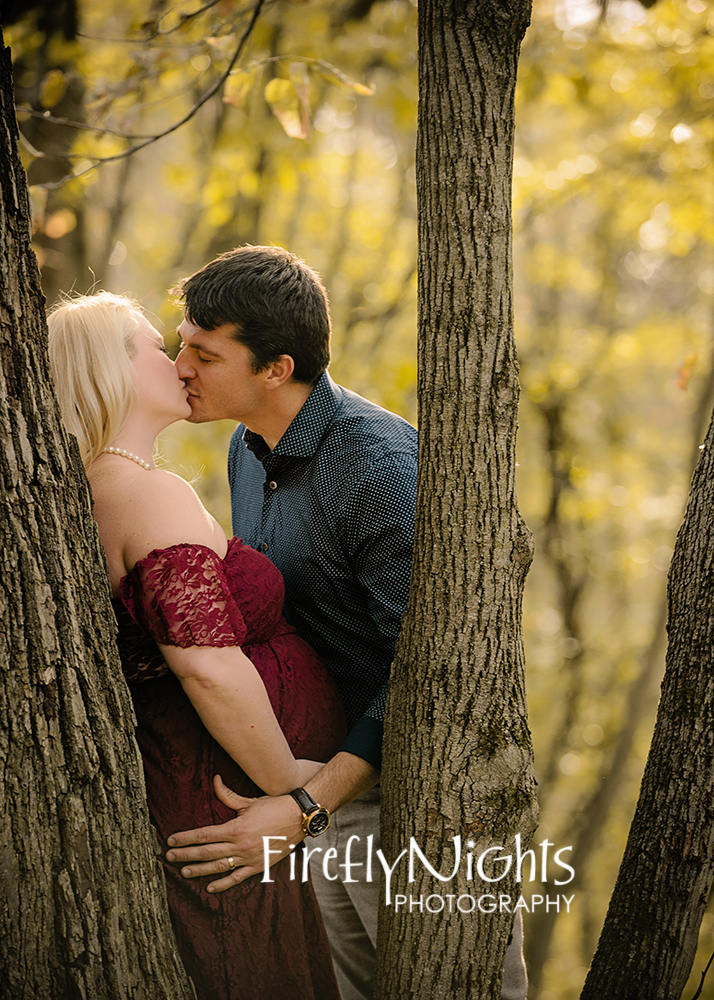 If you are looking for a Naperville maternity photographer, (or just one for the western suburbs, keep in mind that the ideal time for maternity sessions is between 32-34 weeks, ideally. Be sure to check out more of our work in our Galleries section and contact us when you are ready for your own beautiful pictures.