So if you follow my blog, you will think this family looks familiar. I'm actually getting ready to photograph them again just next week! There oldest daughter started me in this career. It is all thanks to them that I am even a professional Naperville photographer!
But they don't live in Naperville, so we found a location closer to home in this amazing Elmhurst setting last fall. I love that all this variety was in such a small space and easily accessible. And of course I love including dogs in family sessions.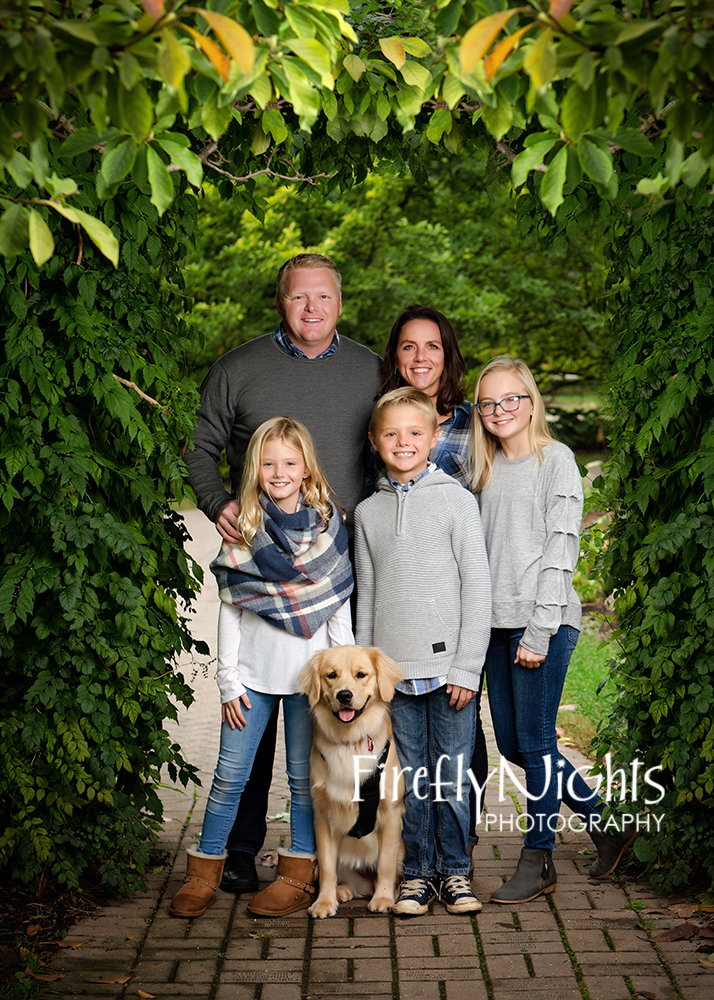 I thought I would show just some of the variety we captured in our family pictures.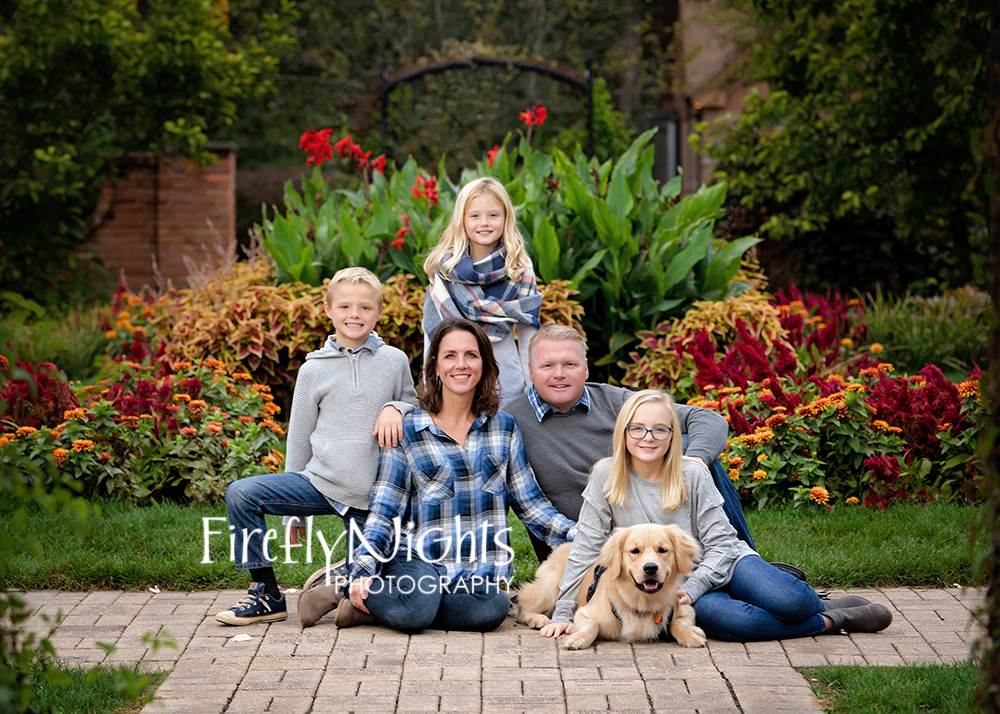 And check out their outfits. This is great family planning in terms of clothing. Everyone but the eldest daughter has some plaid. For the boys, it is the color. Mom is wearing full on plaid. The youngest daughter has a scarf. Oldest daughter has blue glasses. Love this set up!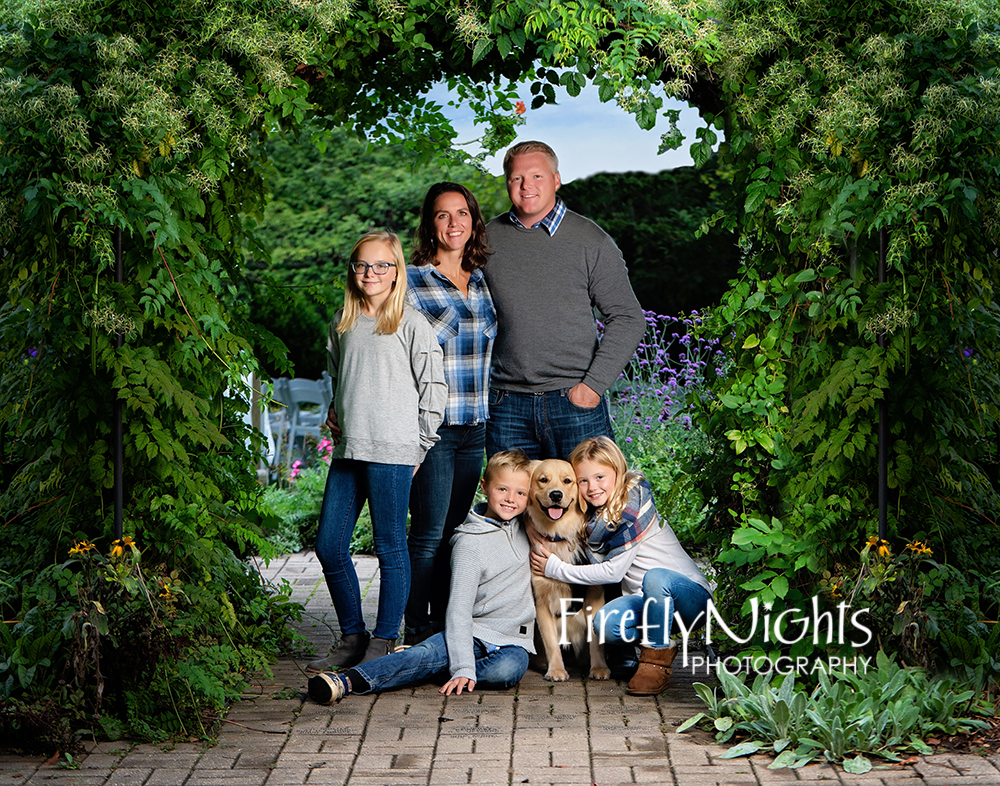 We also got the kids together, the twins together, etc. But I love this one of the sisters playing around.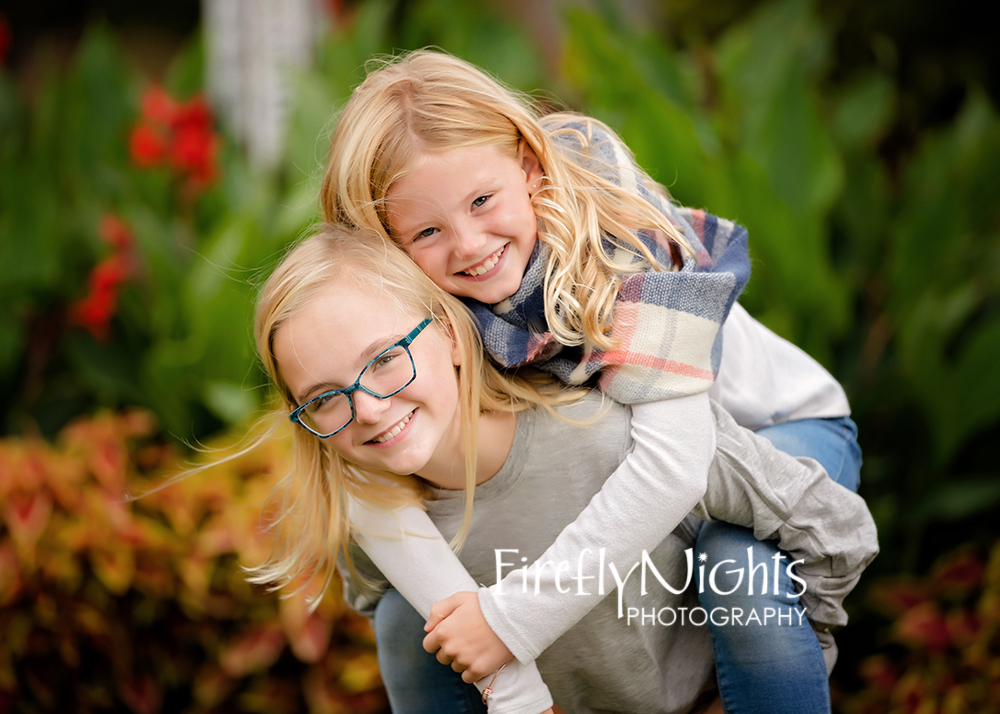 Of course I did some great individuals of each kid, but this one is my favorite as she snuggled their golden retriever, Sunny.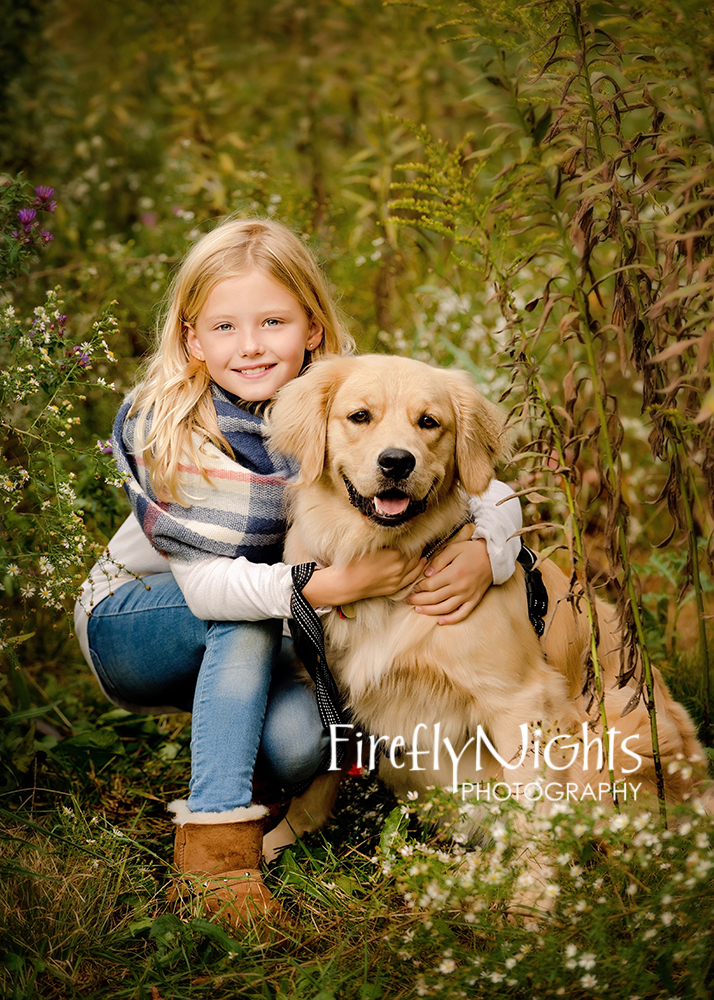 These were taken almost a full year ago now. Geesh, I suck at catching up on this blogging! I hope I can get in all the family sessions I have scheduled for this month – as long as the rain would stop ruining my scheduled sessions!!