Senior sessions are as varied as the seniors, themselves. Being a Naperville senior photographer, I get to meet teens of all sorts. And I love it. This senior was certainly memorable. I had done her older sister's senior pictures a few years ago, and was honored that her family decided to come back from their younger daughter – the artist.
This Naperville senior is a true artist, always creating in different mediums. Her personal style reflects her creative spirit. We had a great time walking around downtown Naperville together, and she was so wonderful – just lighting up as I took her pictures.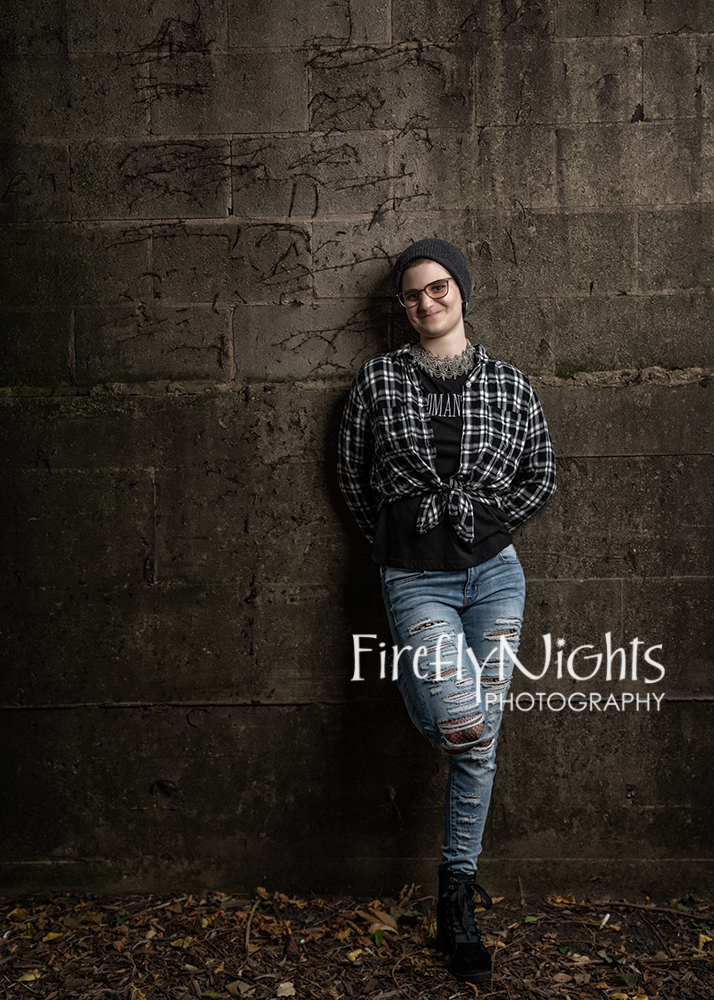 Going to my grunge wall was perfect for this first outfit. The ripped jeans, and beanie hat in contrast with that big necklace was just right.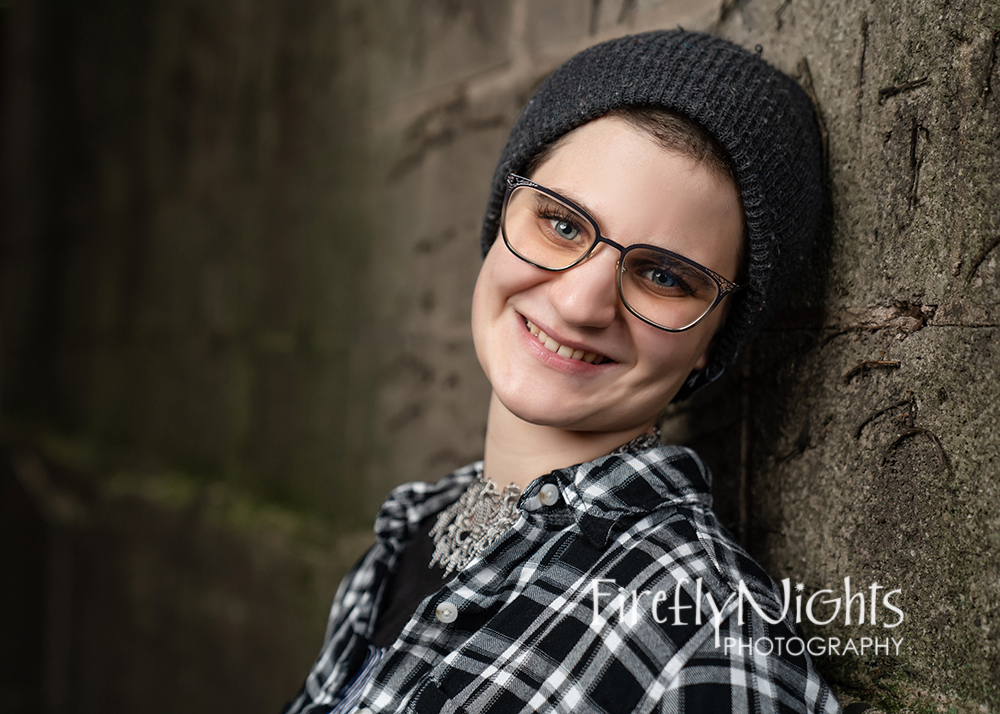 While edgy, she really was a sweet soul, full of sunshine and smiles.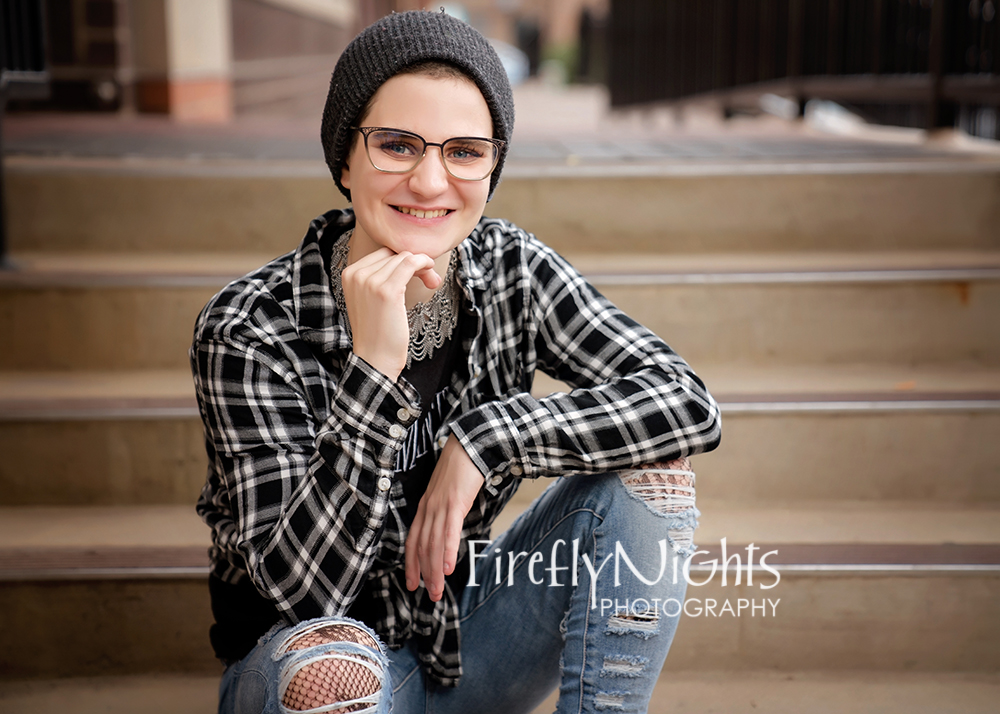 Like all people, seniors have multiple parts to their personality. So what a change to go from the above to this stylish dress and poise. And by taking off her glasses, she was like a new person!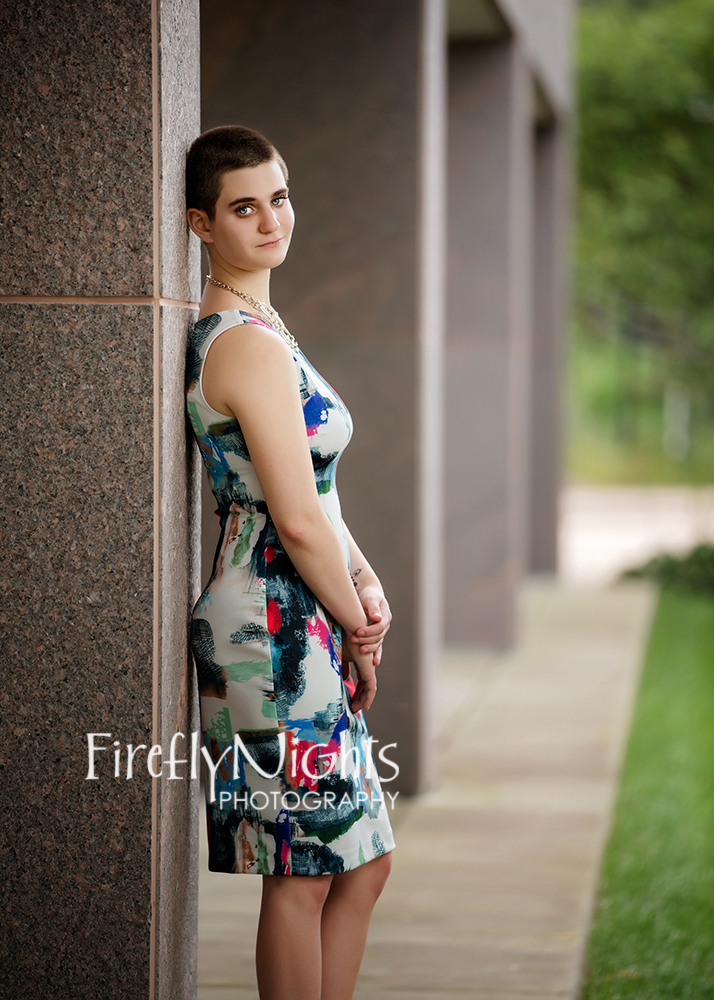 And then it was back to a more casual outfit. This girl's eyes were seriously amazing. They truly were this incredibly blue.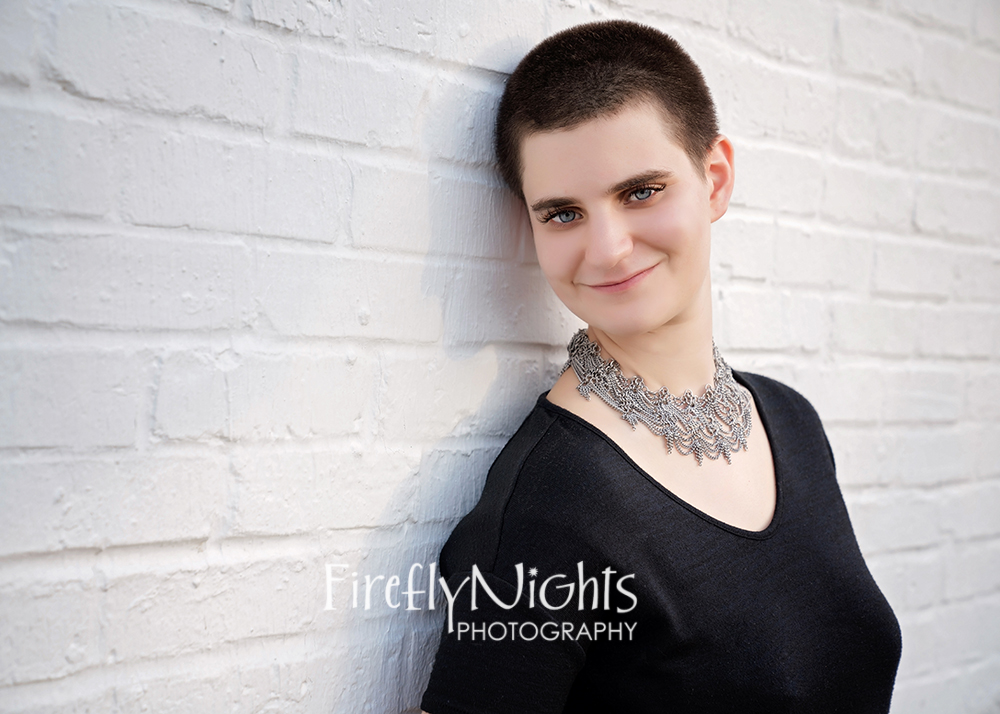 Do you have a senior in need of their senior pictures that will really reflect their true personality? We hope you will consider Firefly Nights Photography for your child and family!