It is that time – time to get your 2020 senior scheduled for senior pictures if you haven't already! This is a Naperville senior from last year. I believe last fall based on the color of the grounds. There is no "perfect" time of year – it all depends on the clothing you want to wear and the setting you want. For this senior session, she wanted some in downtown Naperville along the river walk as well as some big fields and open skies. It was a great combination!
When people talk about the river walk, I love to use the stones architecture.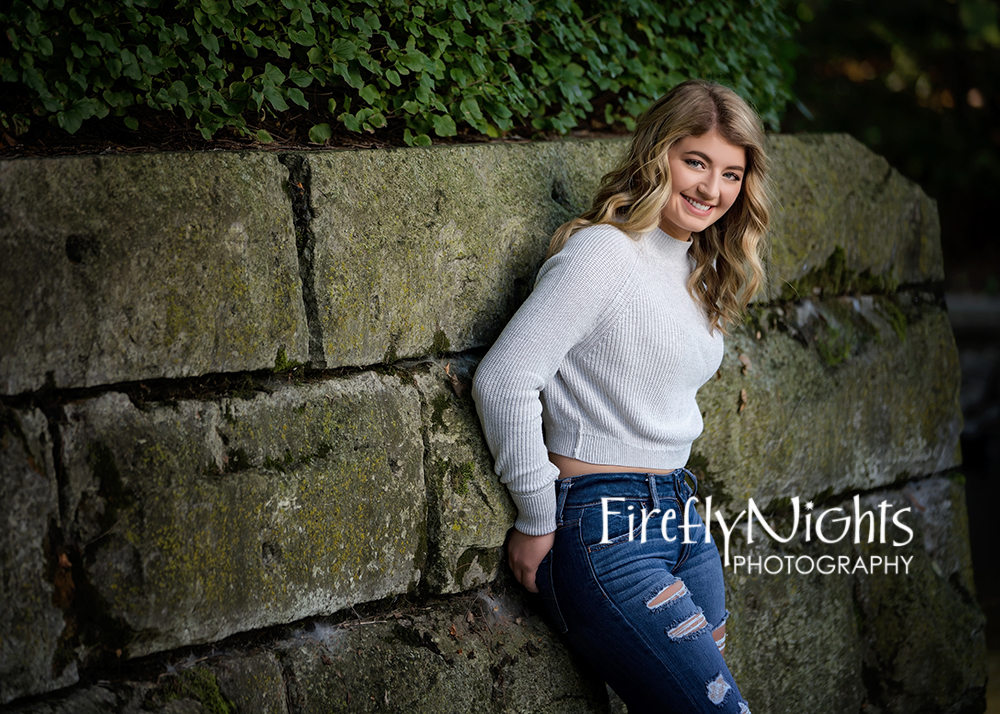 This little staircase is my favorite one!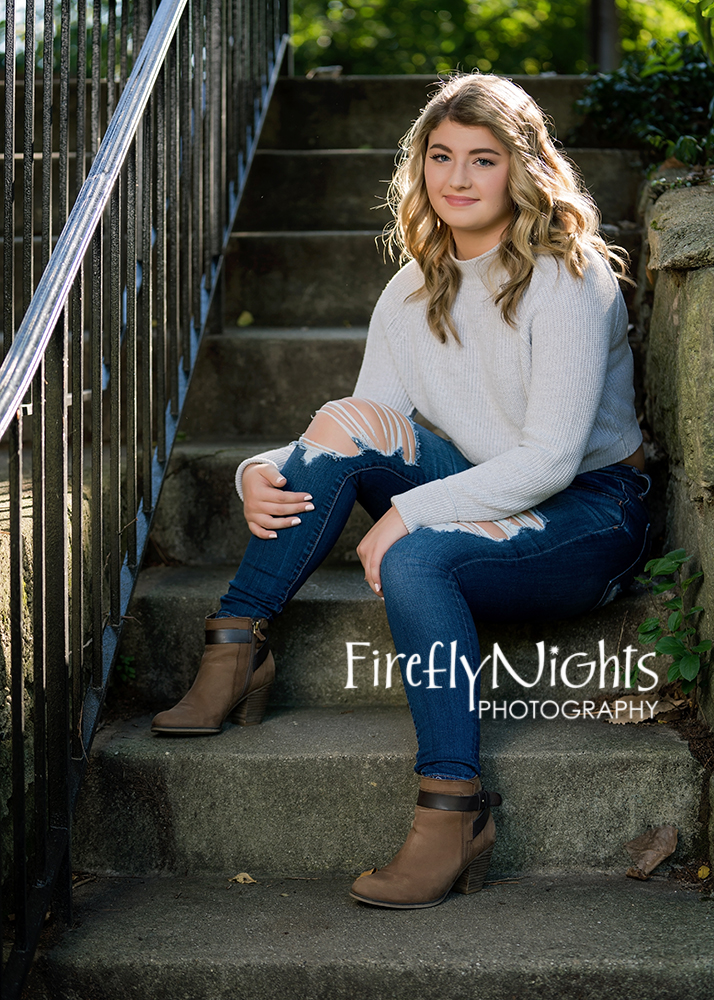 So after playing around in downtown Naperville, we headed off to some big fields and lots of blue sky! The only bad part about this spot is there is no easy parking. But look at this gorgeous golden light.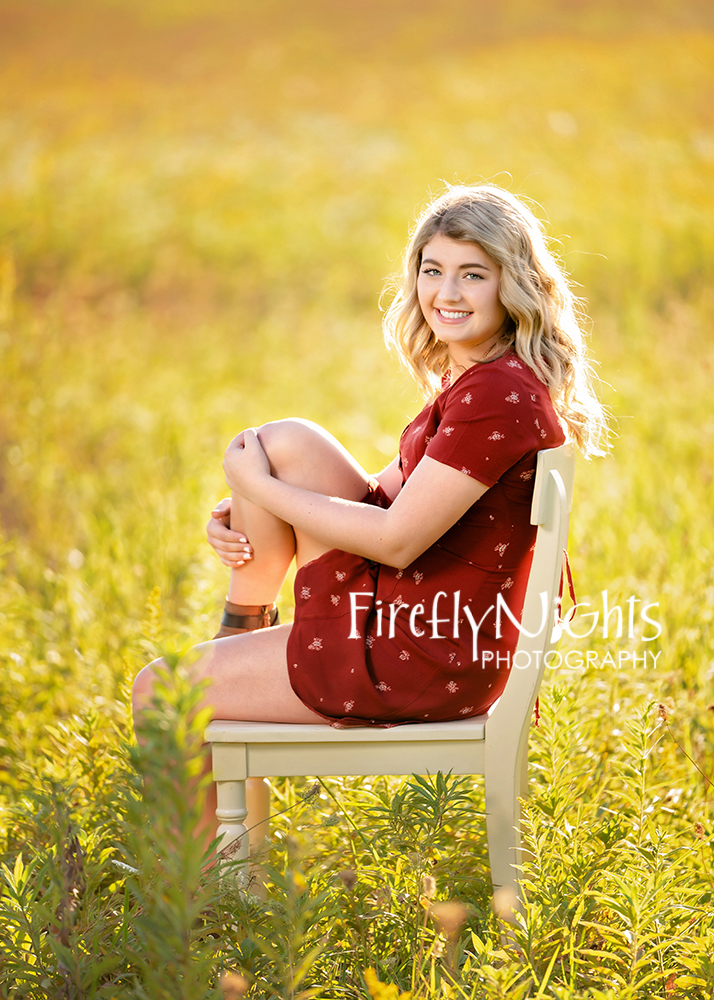 And you can't beat the big open sky, especially on a bright day like this one! This may look fake, but this is 100% real – every part of it. I liked the little white flowers in this spot.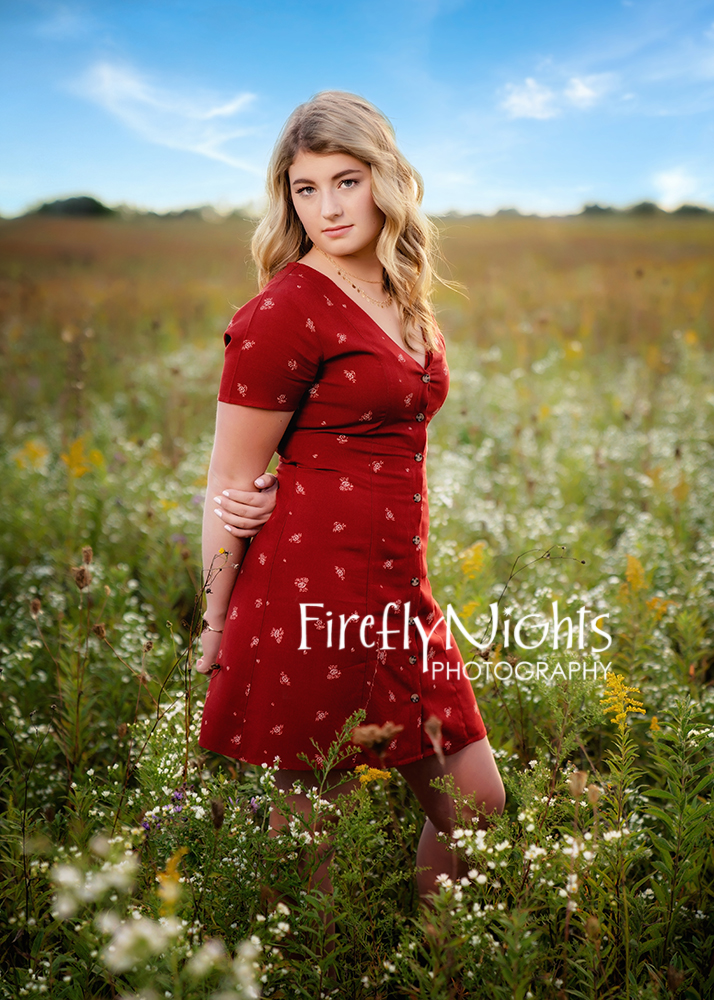 Then back to the golden area before getting back in the cars.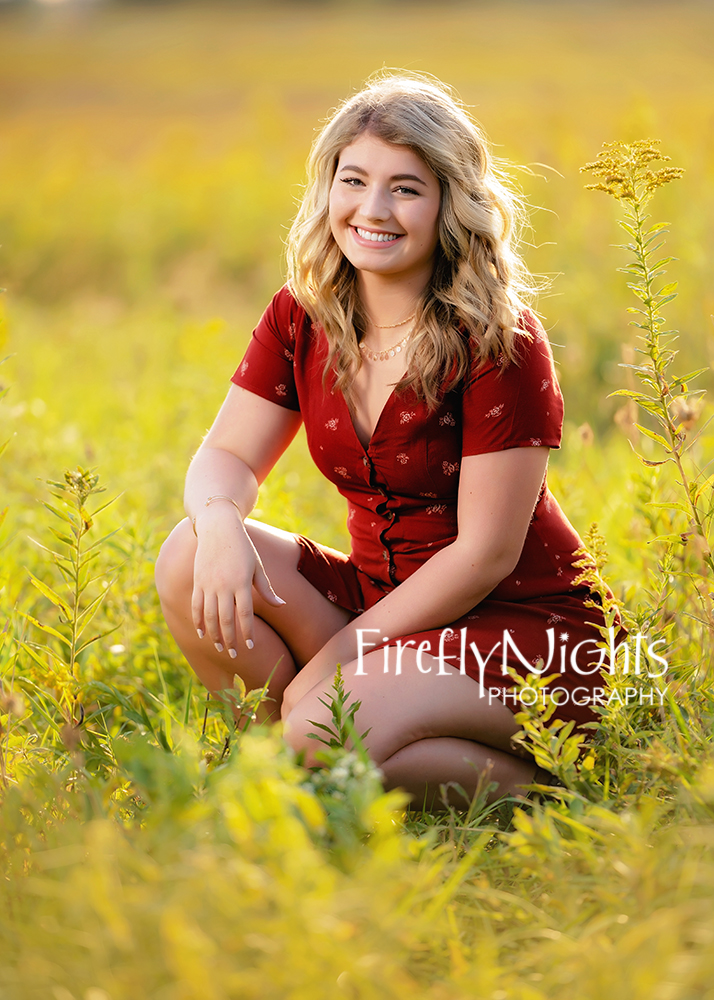 So you see, there is no "perfect" time of year or even perfect location. It all depends on you and the vision you have for your senior pictures. Be them dramatic or natural, serious or playful. Firefly Nights looks forward to creating them with you.