It is always the biggest compliment when I get a new client because they saw a friend's pictures that I had done. Such was the case for this handsome family. Being a family photographer, I like to do many poses as well as individuals. We did some great individuals for this family, but I really want to show some of the variety we did just with the family.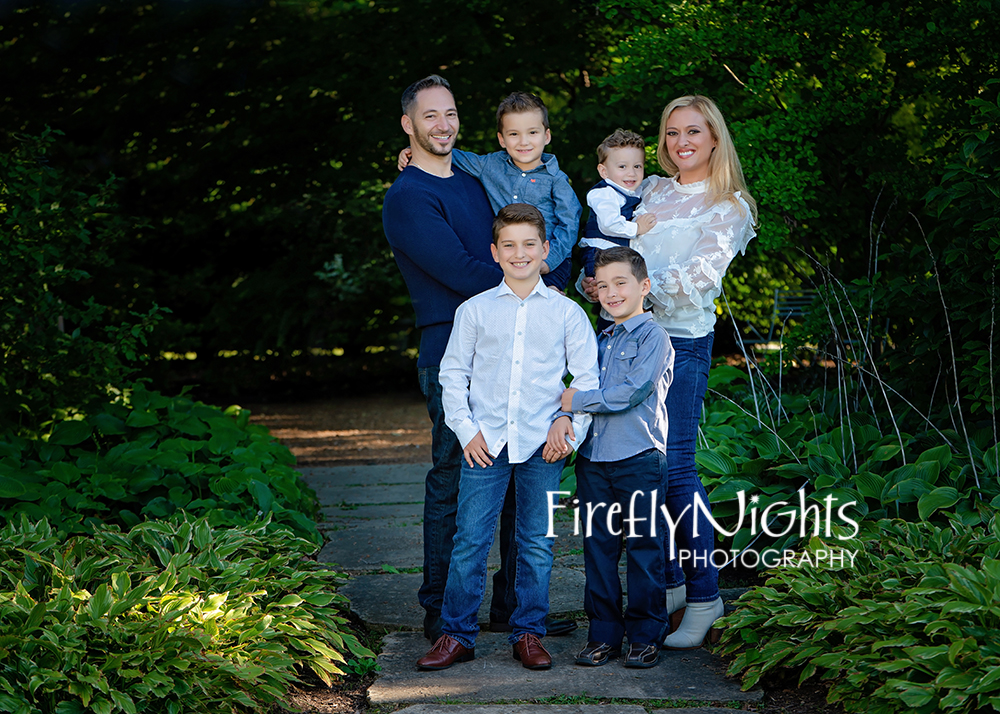 When clients ask about what they should wear, my input is to pick a color palette of a few colors and let people dress within the palette. I love navy and neutral colors. I feel they will stand the test of time the best. And navy and white? Classic.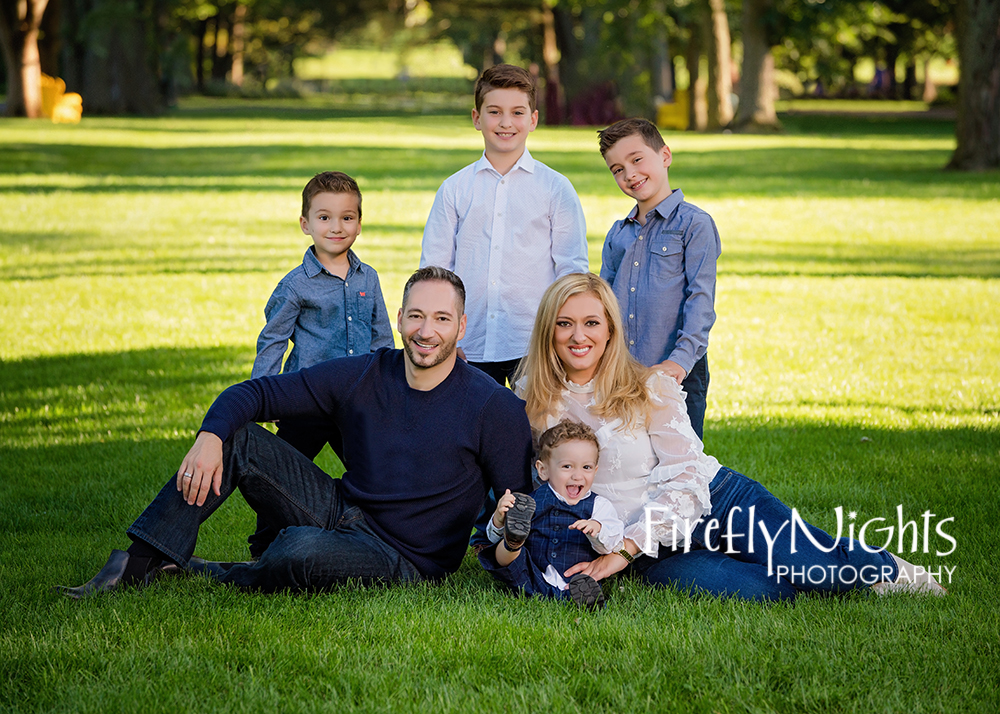 Parents always want to have a picture of their children together and happy. What parent doesn't want love to show? These brothers were so much fun, and the eldest brother was such a sweetheart.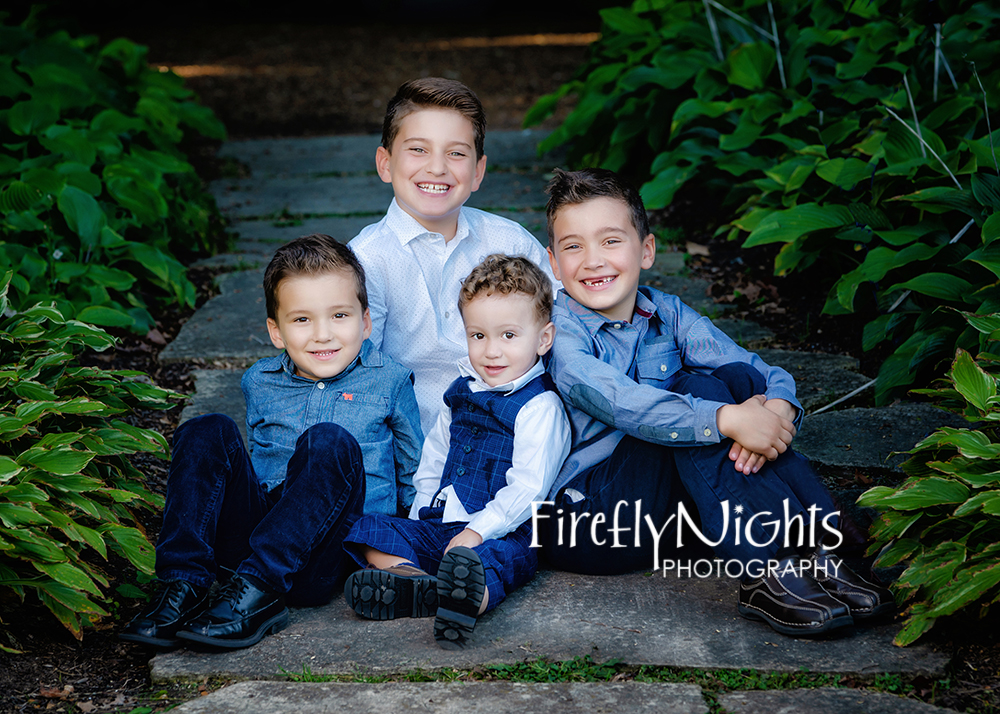 This location offered so much variety. This sunny spot was fun to showcase them from tallest to shortest in all that sunny foliage.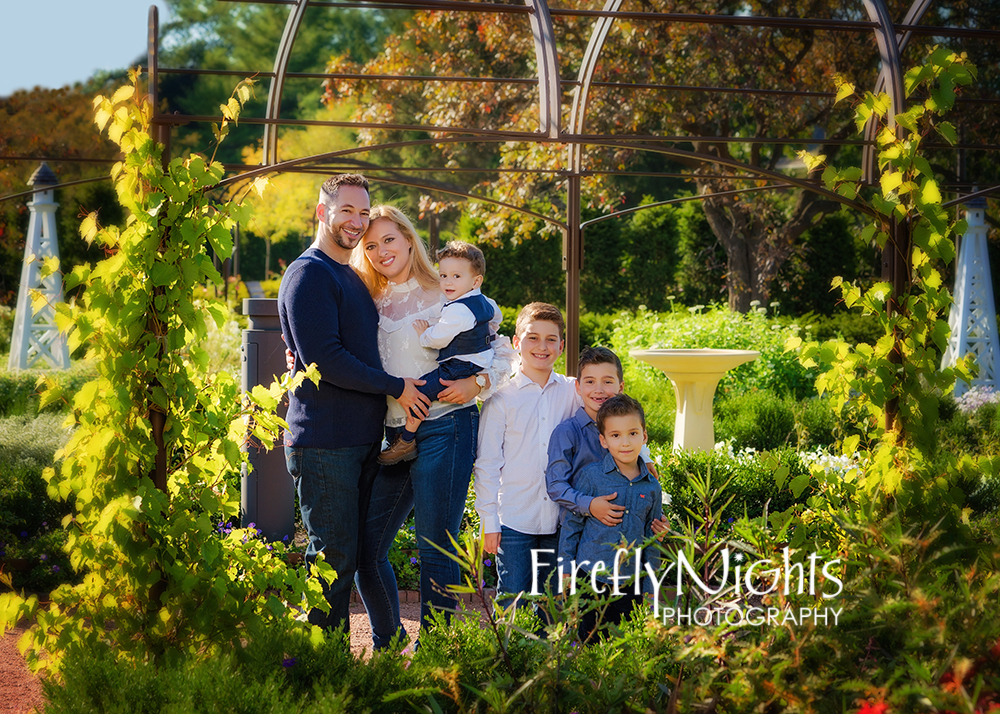 Perhaps my favorite image from this family session is this one. I love stairs. They offer great posing possibilities. And who says you have to fave them straight on? I love how they look shot from the side like this.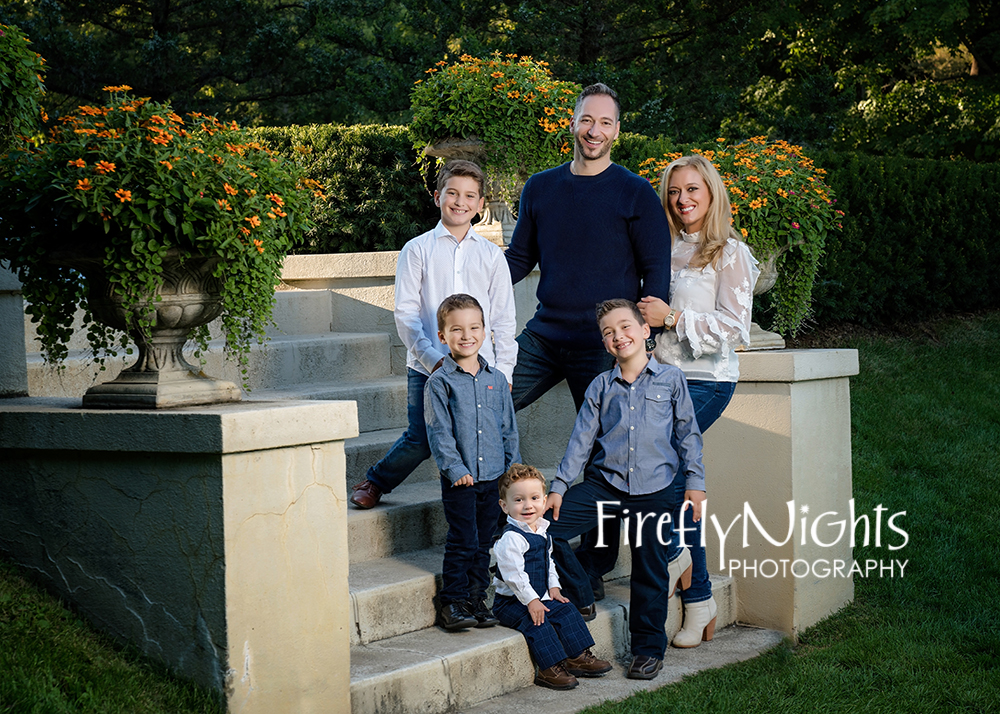 How about one more family picture from this wonderful day? I absolutely love this yellow couch. But yellow isn't a color that works for everyone. Yellow and blue are the perfect contrast, though!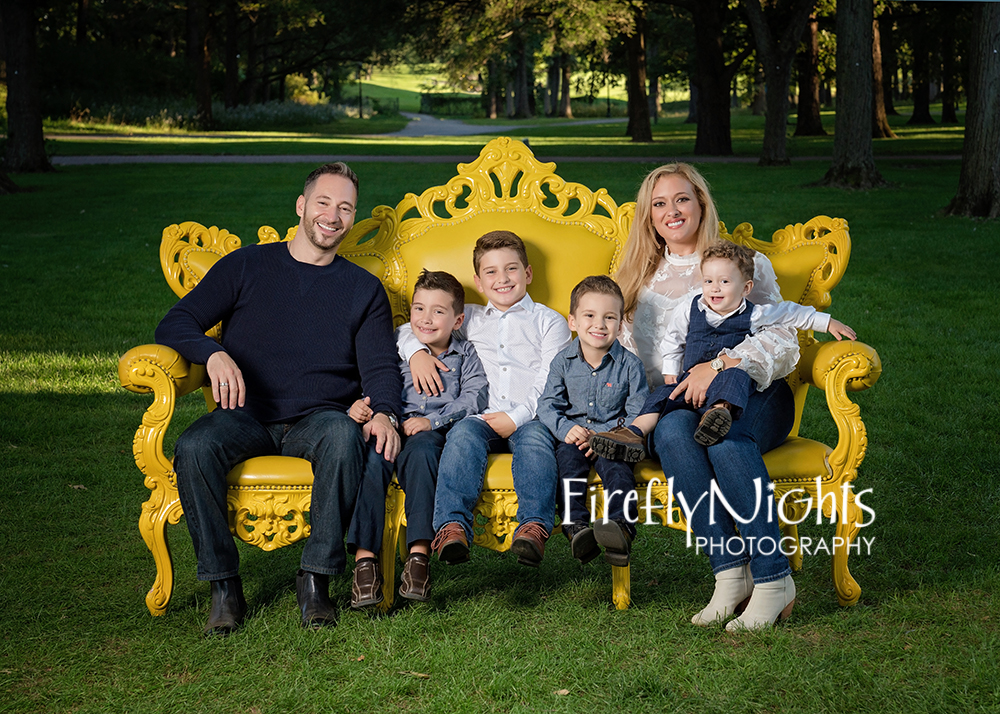 When thinking about choosing a Naperville family photographer, think about what type of clothing you envision. Do you like fall clothes or baring your arms? Be sure to schedule your family session for the time of year that works with your clothing.
If you are looking for a photographer for your family, we hope you will consider Firefly Nights Photography.