Sometimes, you get a baby in your studio that you just go ga ga over. This little cherubic 6 month old was definitely one I will always remember. She was such a tiny little peanut with the biggest blue eyes. But not only that, she LOVED to give huge smiles that just made you laugh along with her.
I mean, just look at her! She is the epitome of a Gerber baby.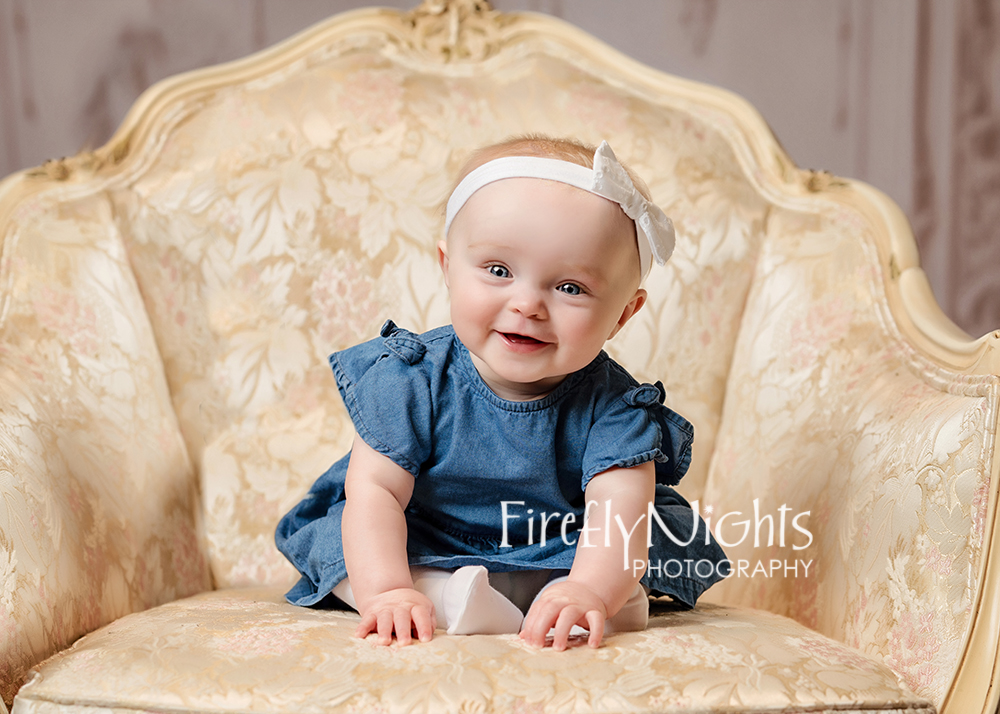 The blue denim of her dress matched perfectly with the color of her eyes.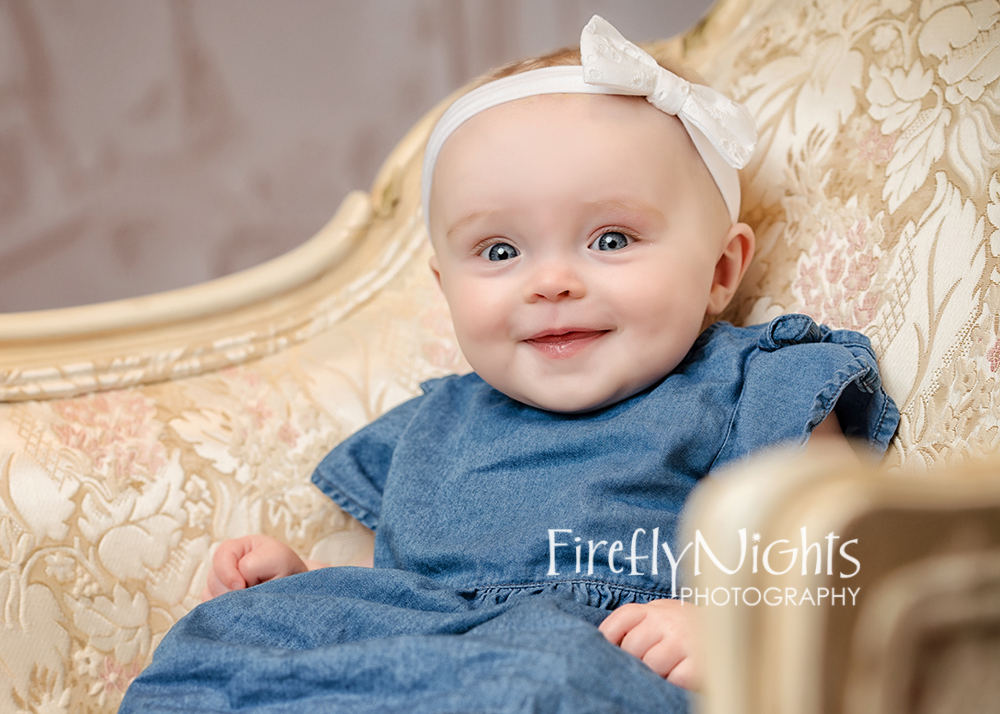 And while we were mainly there to photograph the baby, we also threw in some beautiful family pictures, as well. You can see how tiny she is in this picture.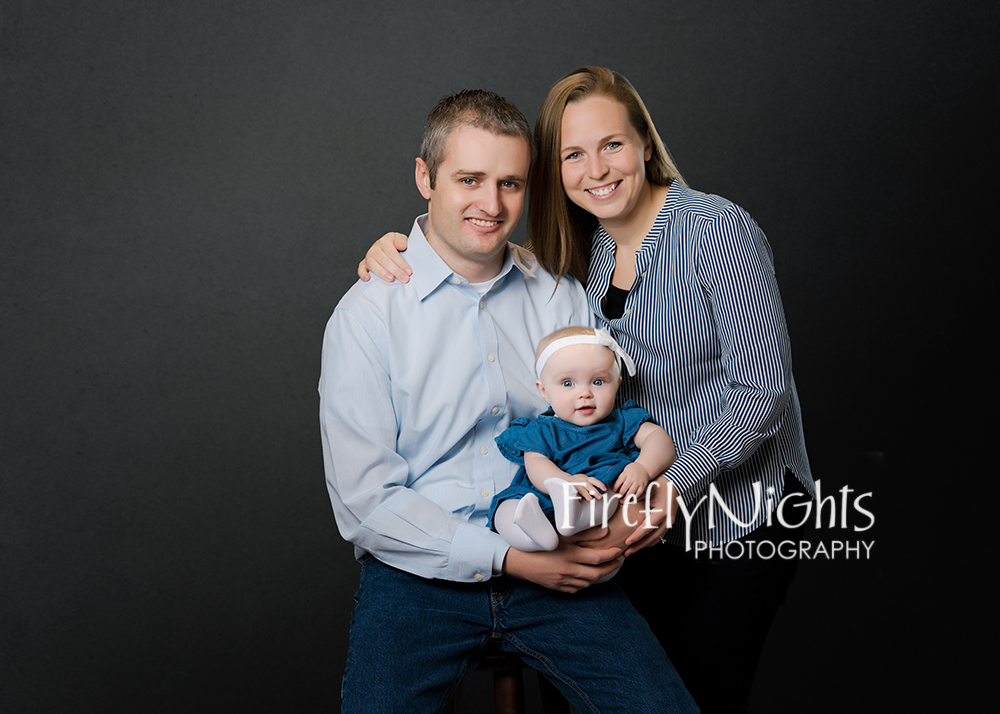 Though she may have been small, she was bigger than life with her personality! Now this is one I fell in love with. Can you honestly look at this and not smile? If so, you should maybe seek professional help. 😉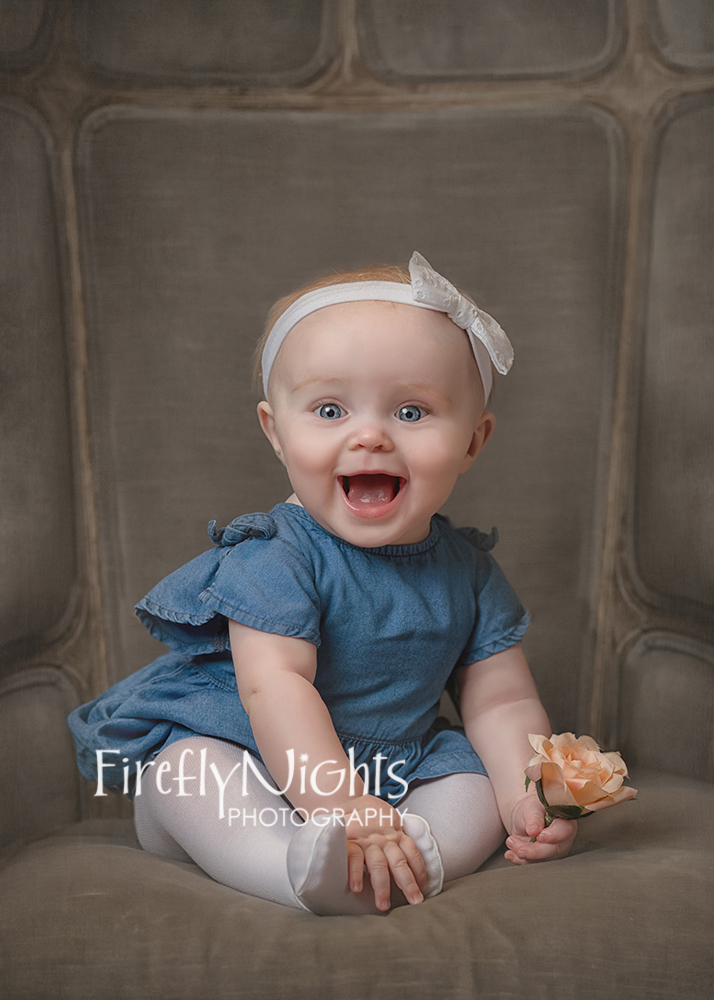 And then we did one more set change for something a little more babyish for her.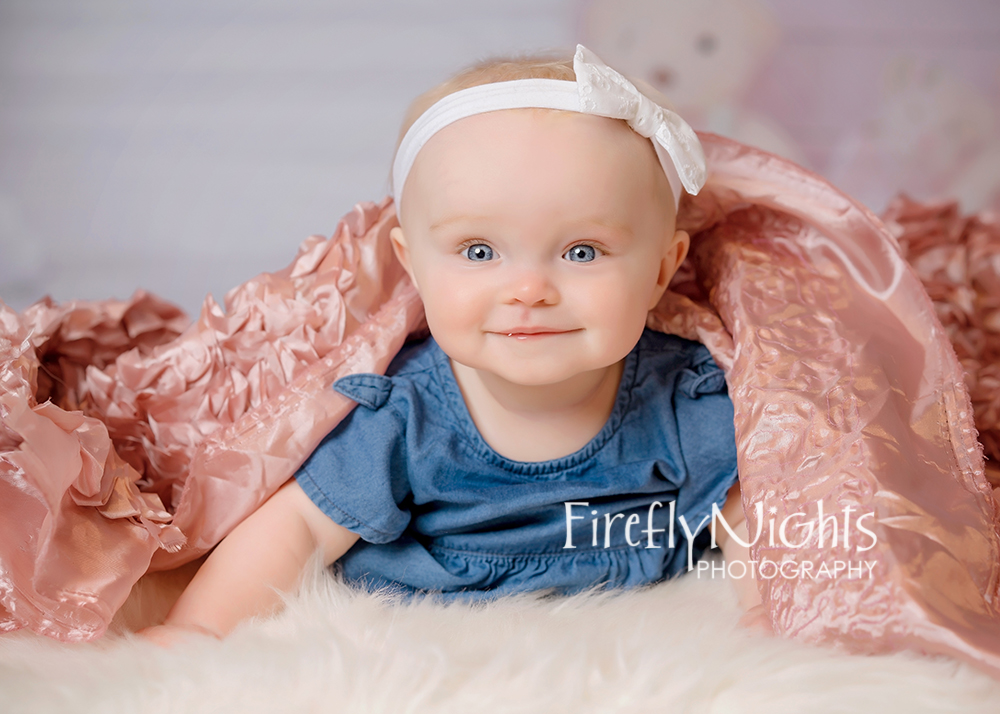 Every baby is different, and every session is different. We do not have to know what we are going to do before hand (though, that is also fine). When you show up for your session, I choose backgrounds and sets depending on the outfits and the feel I get from the child. From classic to playful, from neutral to colorful, I will create images you love.
If you are looking for a Naperville baby photographer, check out more of our work!