If you follow my work, you may have noticed that I am definitely a color photographer. I just prefer it, but that doesn't mean that I can't do black and white. Any image can be converted to black and white, obviously, but knowing up front that my client wants black and white images does make a difference on backgrounds that I select.
This season was for an adorable nine month old baby. We also did some family pictures, as well. So let's start with the whole handsome family.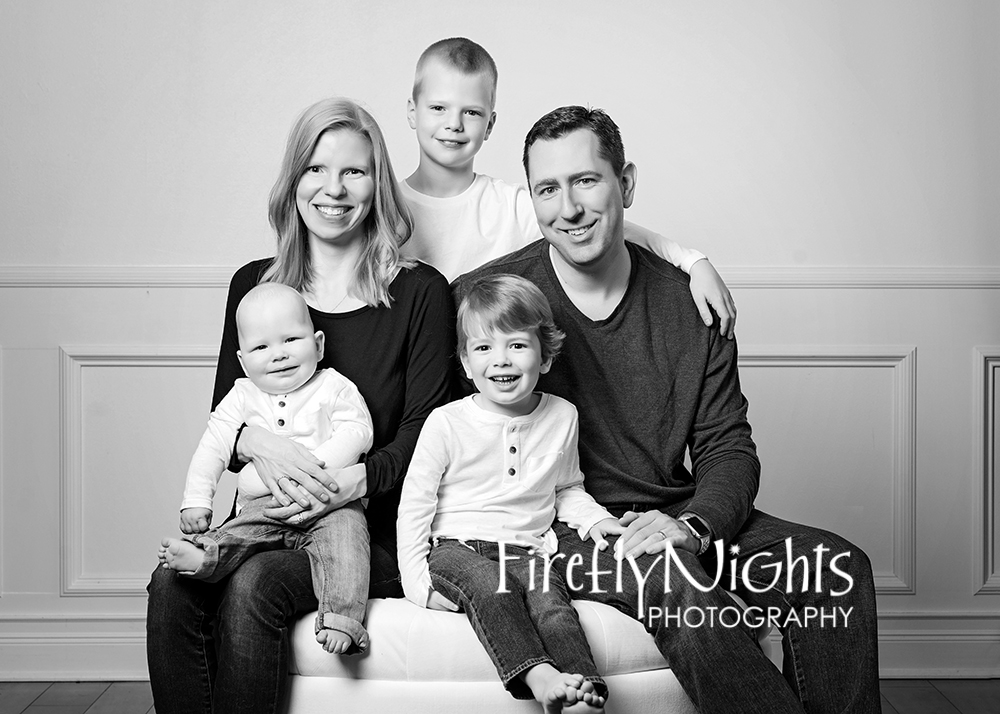 That's right, this little cutie has two older brothers. Even with all this handsome boyness, this baby enjoyed the spotlight on him. He was such a giggle monster!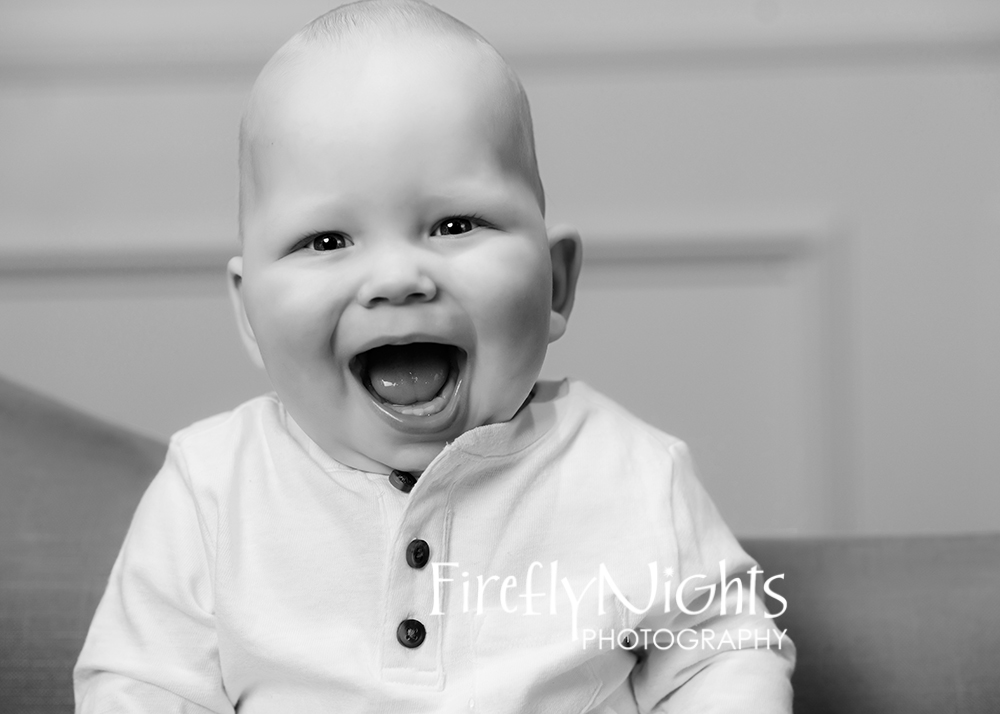 But it was so much fun getting pictures of all three boys together. These brothers sure loved each other, and it was great to be able to capture it.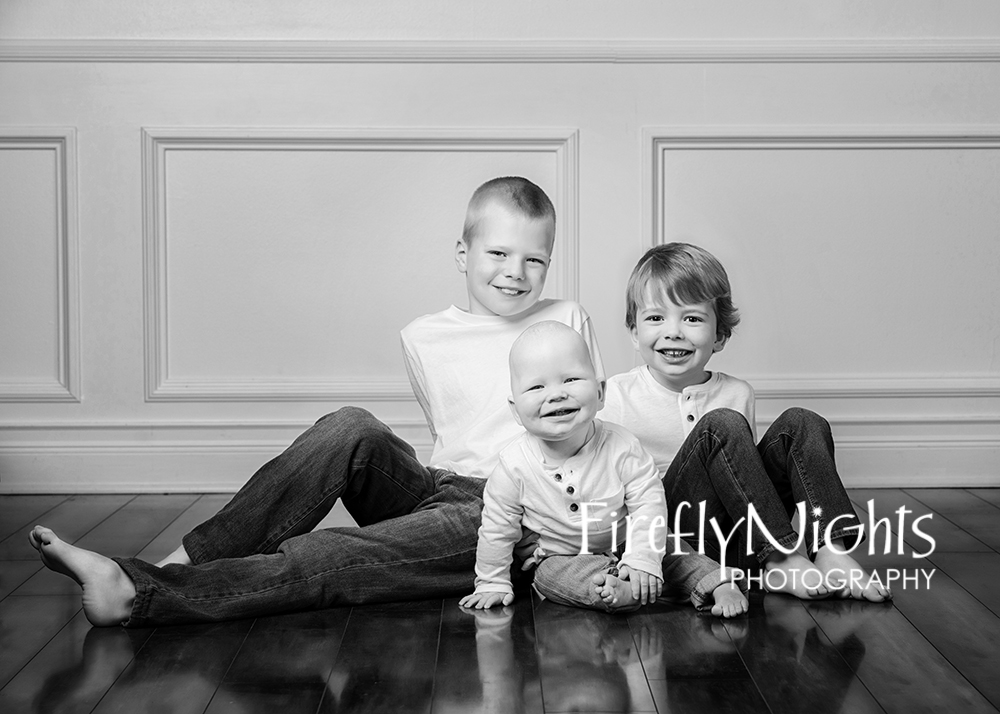 Those three were super cute together, how can I resist this little squishy guy? He was teething and was constantly chewing on his fingers. There's nothing wrong with getting a baby with his fingers in his mouth. It is part of the age.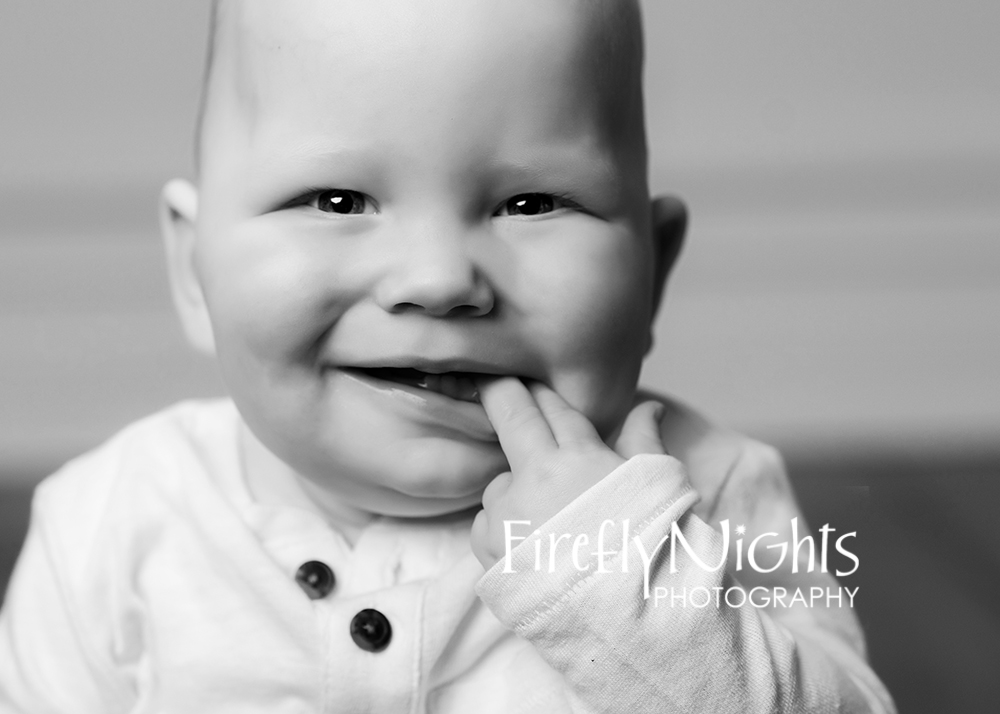 And who can resist a naked baby?! Babies always seem to love being naked, and I love seeing those fat rolls that will soon disappear.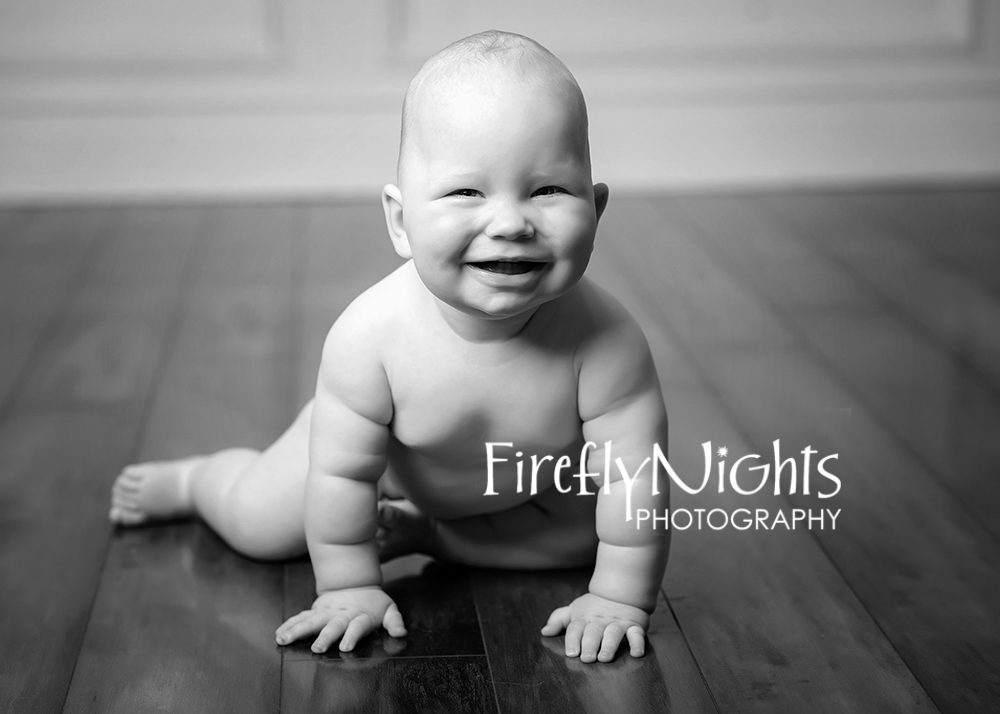 If you are looking for a Naperville baby photographer, we hope you choose Firefly Nights Photography.