It has been so long since I've given a blog post, but there was a very good reason. My website has updated with a brand new look! It took way longer than I would have liked, and I couldn't update any pages while it was being worked on. Sorry for such a big gap! And being a Naperville senior photographer in the beginning of our 2020 senior season, it was killing me to not be able to post awesome senior sessions like this one.
This poor session is a full year past! And every year, I get at least one senior session that takes place after graduation. For last year, this was that session, but I couldn't have asked for a better one. I had done his older sister's senior pictures and was thrilled to get to do this guy's.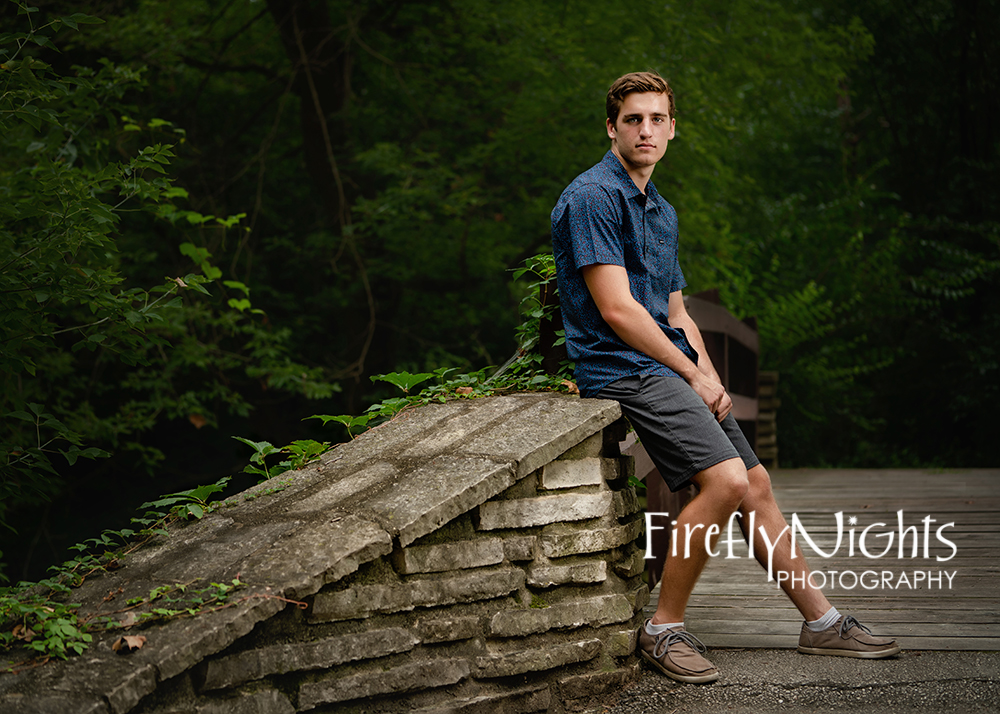 I really love photographing senior guys. I feel like I can really rock them and get them relaxed and having fun and really show who they are. This senior was a more serious type of guy, which I love as a photographer. I always strive to show diversity and variety with seniors, and one of the most important aspects is a great closeup. This is definitely one of my favorite closeups ever.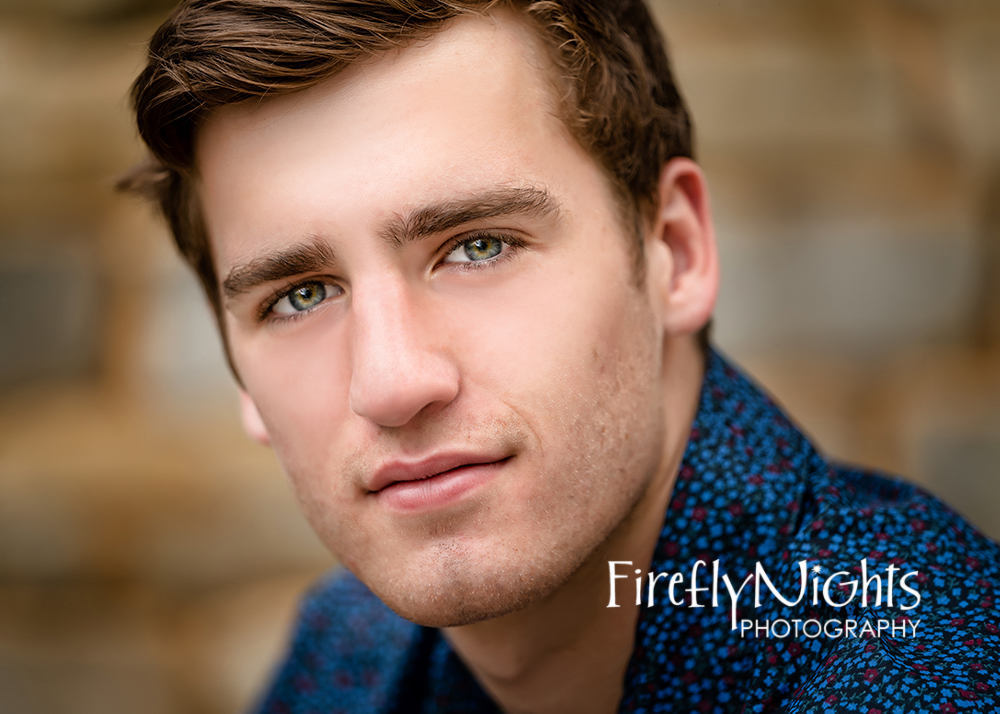 This is one of my favorite locations for senior boys because of the architectural variety. It all feels masculine to me, and these brown logs look great against his blue shirt.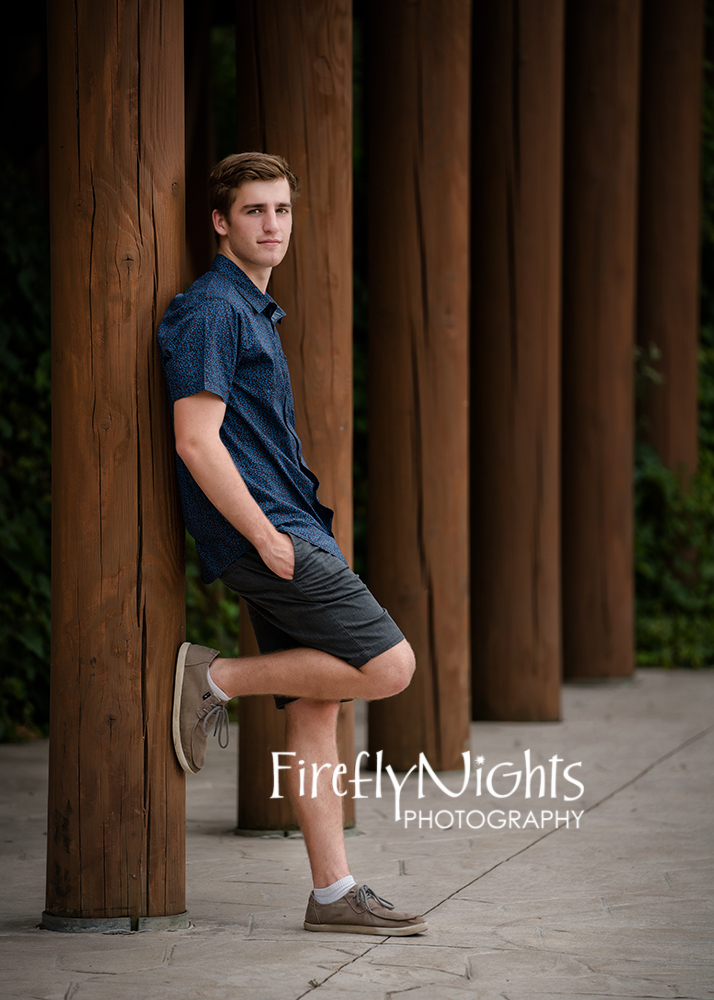 Just because this senior tended towards serious, we got some great smiles from him, too.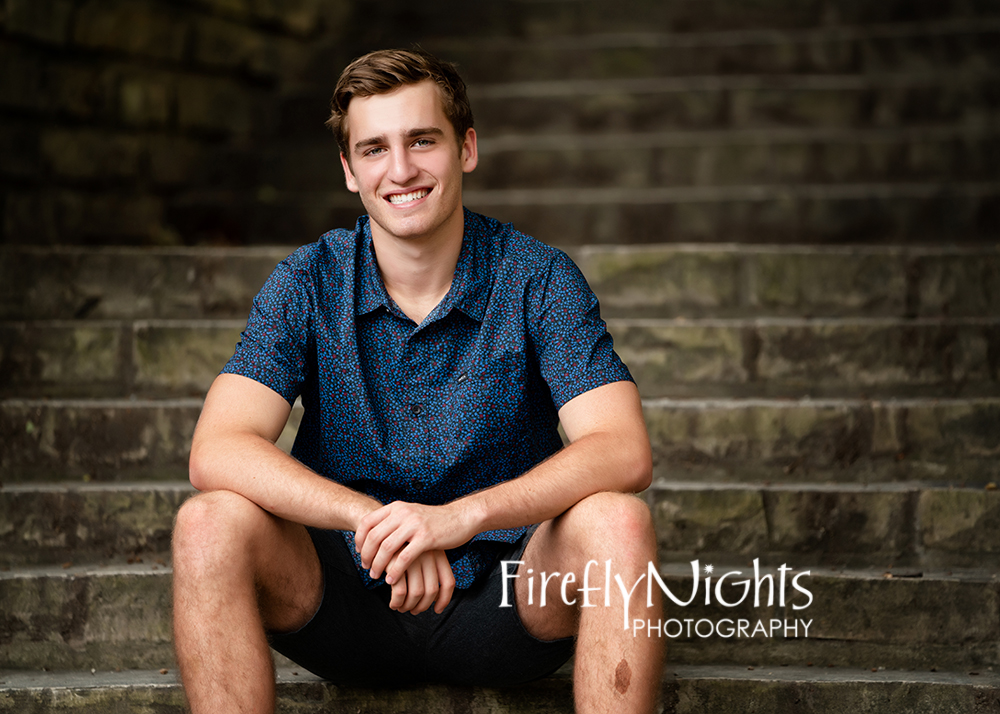 He was up for trying something different, so he and I waded through rocks and water to get this great set of images of him here. I think I remember a small crowd watching this crazy lady carry a light stand and strobe out into the water, but it was well worth it, don't you think?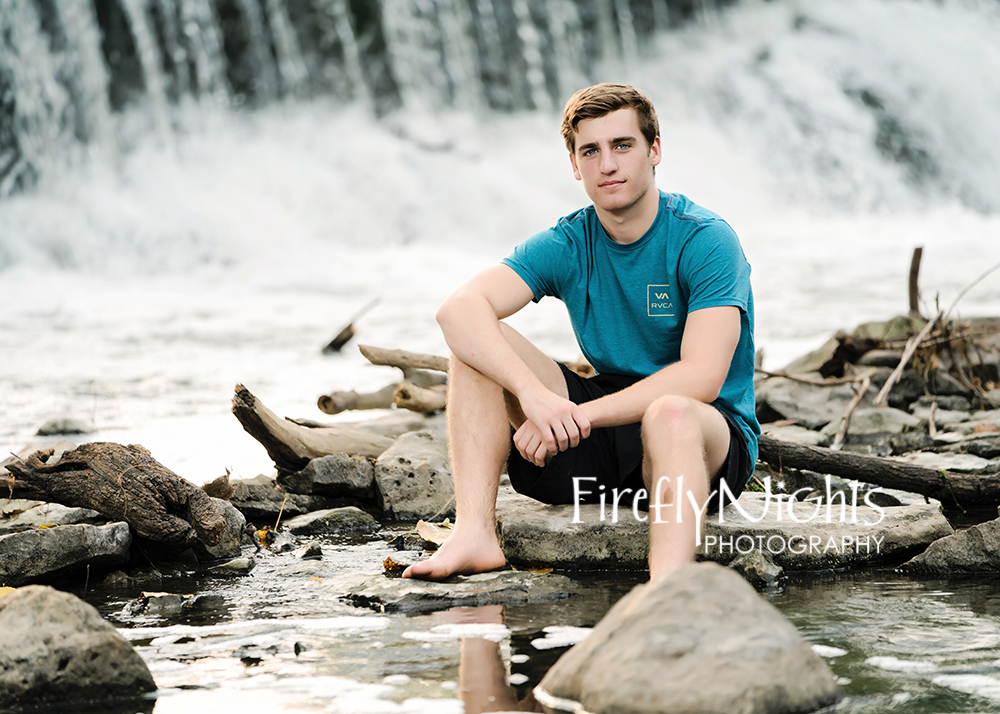 Lastly is the purpose of the title of this blog post. So, you all know that I love photographing senior athletes. And with this senior, I got to do something new and photographer a martial artist. But not just any run of the mill martial artist. This is young man is a member of Team USA for karate! Now, unlike most of my athletes, we did not go back to the studio to do his athlete pictures. So we did them with the setting sun behind him and my light to the side to create this amazing collage.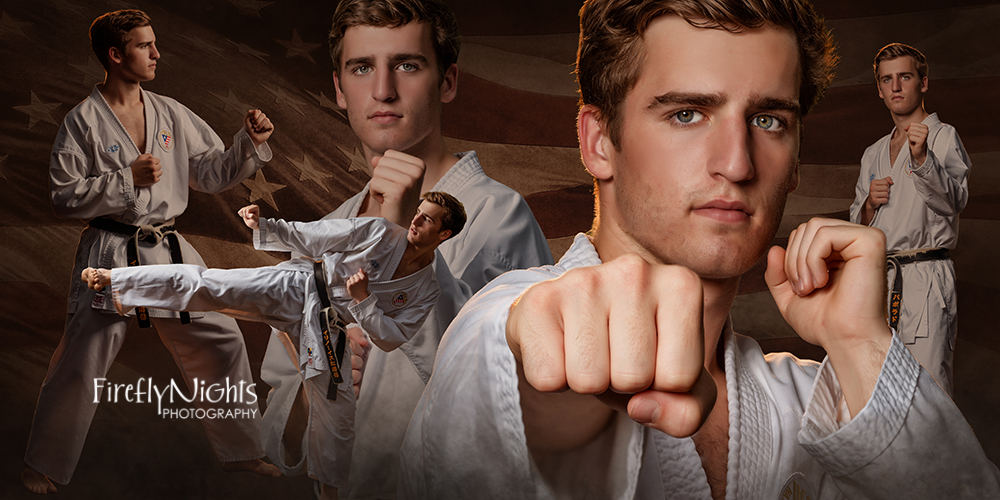 If you are looking for a Naperville senior photographer for your 2020 senior, we hope you consider Firefly Nights Photography.