At Home | Chicago Photographer
July 6, 2023
/
/
Comments Off

on At Home | Chicago Photographer
Yes, Firefly Nights Photography is a Naperville Photographer because our studio is located in Naperville, but that doesn't mean we are only a Naperville photographer. We have clients all over the Chicago area, mostly in the western suburbs. When clients want to book a session, I have many locations to recommend, but I also travel to clients' homes, as well.  This client was up in the northern suburbs. Doing a session at home has some major pros and cons.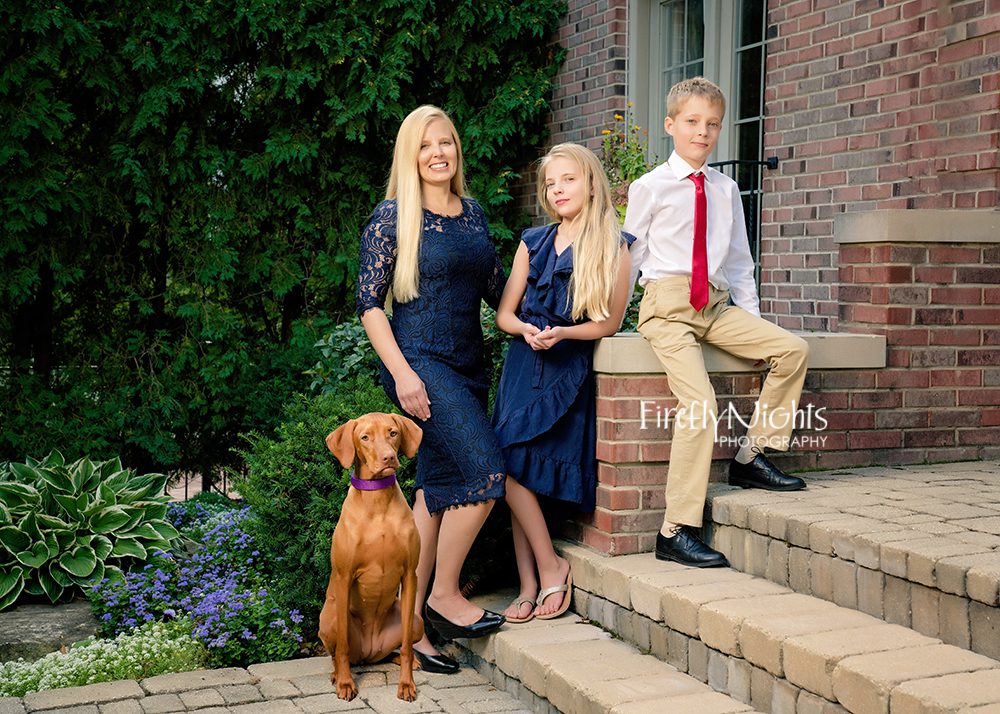 One of the most obvious pros is that the setting actually means something to my clients. Having beautiful pictures set in your own home or yard truly reflects you and your family. Sometimes that means the pictures mean more to you.  Everyone is more comfortable and at ease being on their own property.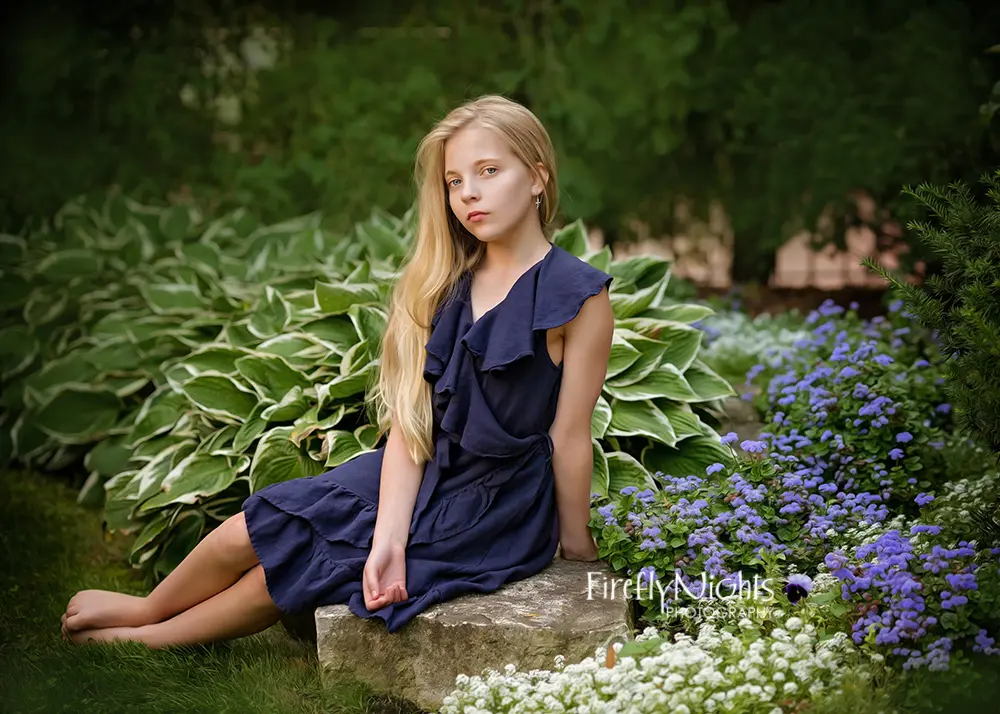 There is less of a rush and stress because if something is wrong, they just run back inside to fix it.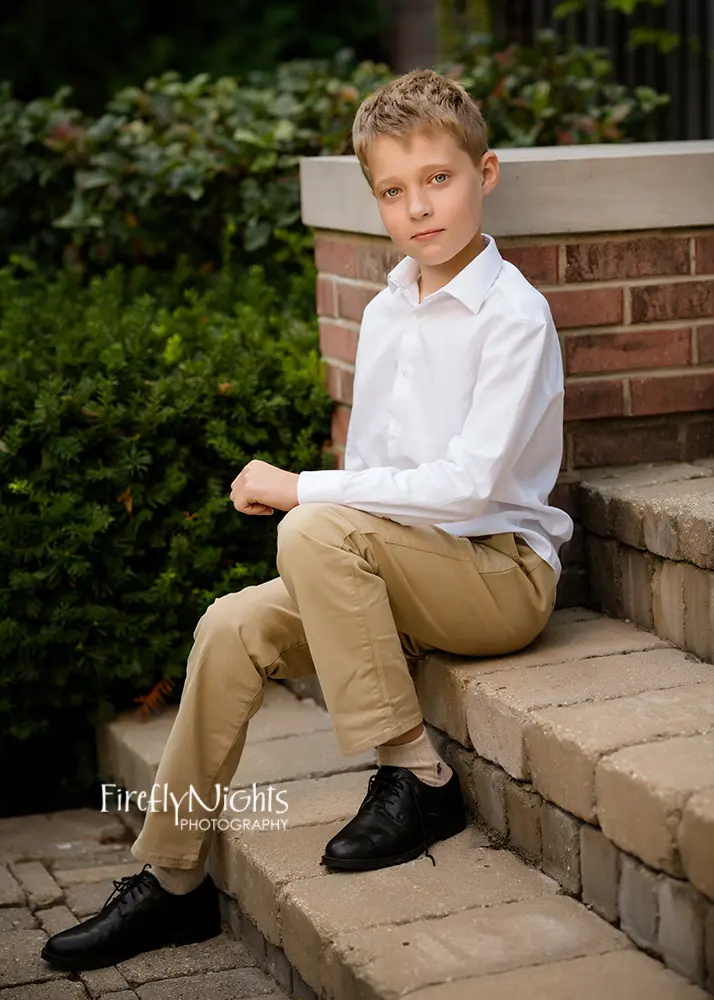 Another major pro that people don't usually think about is their pets. By staying at home, we were able to grab their beloved pets for a few pictures. We got the dog in the family picture, but these kids each have a beloved pet, and so they wanted an individual picture each with their fur babies. For this boy, his bunny is his favorite friend.  I'm horribly allergic to rabbits, so we had to do these outside. While I absolutely think bunnies are adorable, I can't be near them.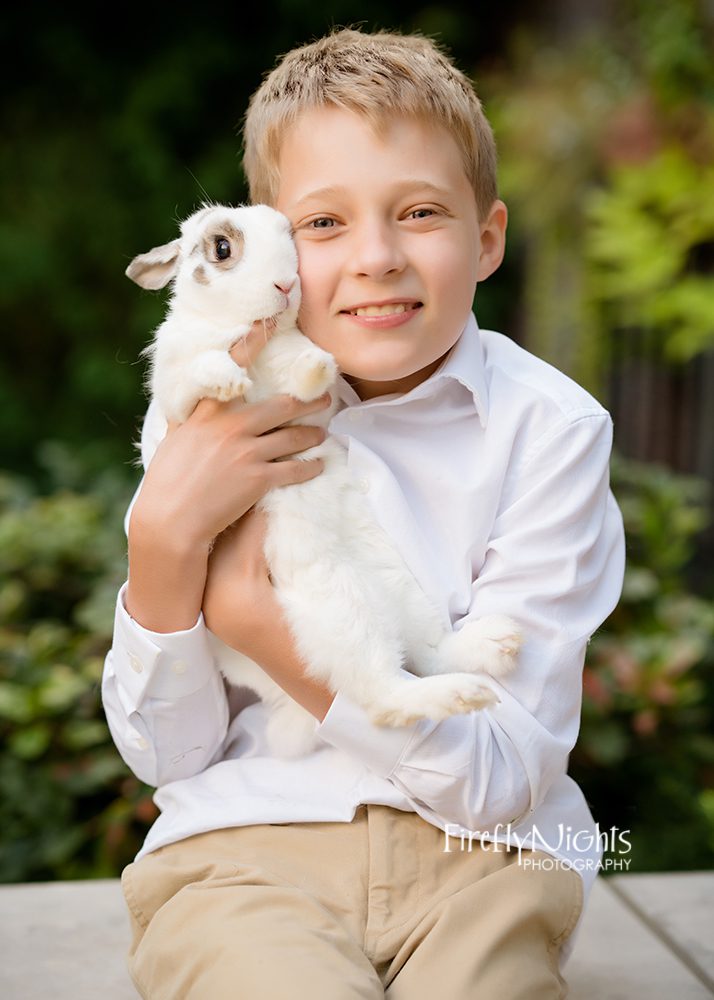 For the older sister, she had a feisty ferret!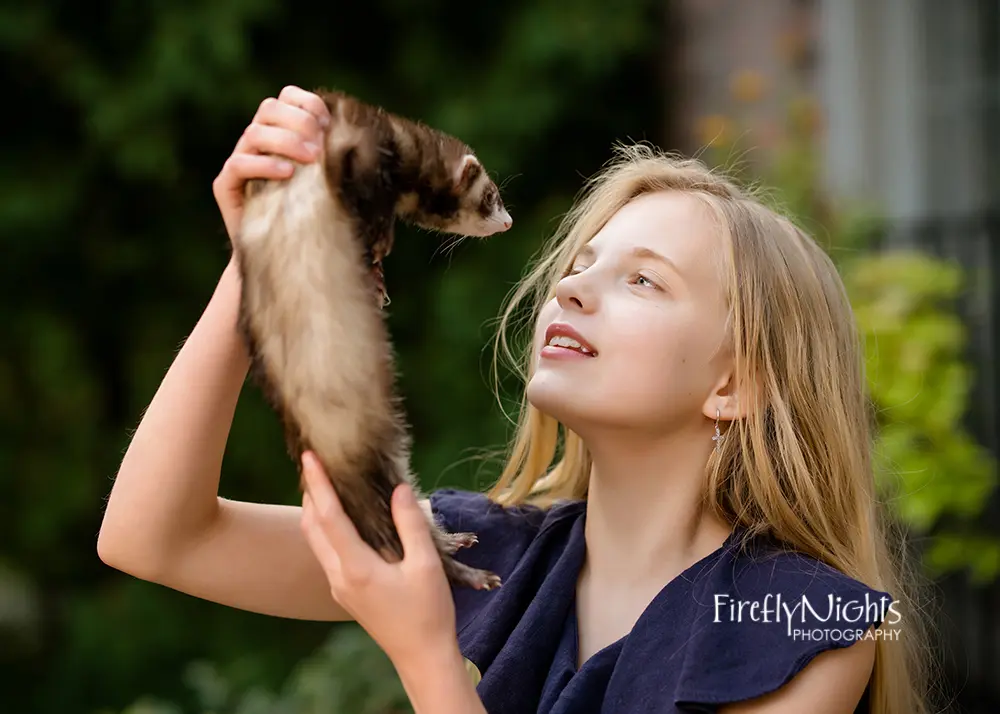 So it seems like a lot of pros, right?  Well, there are! But there are some significant cons that you need to think on if you are wanting a session at home.  The two major issues are beauty and lighting.  The first is obvious – do you have a place inside or outside that will make for a great setting for your portraits? Lighting is actually the bigger issue because it doesn't matter how amazing the setting if the sun is beating down on your face. Time of day may be able to help, but maybe not.  It will require a conversation, and usually some snapped cellphone pics.