Show Your Style | Naperville Senior Photographer
August 20, 2022
/
/
Comments Off

on Show Your Style | Naperville Senior Photographer
One of the best parts of being a Naperville senior photographer is seeing how these kids show their personalities.  Senior pictures aren't a one size fits all sort of thing. They are not school pictures where you should just put on something nice. No, senior pictures with me should showcase their individual personalities. I love it when someone has a cool vibe like this young lady.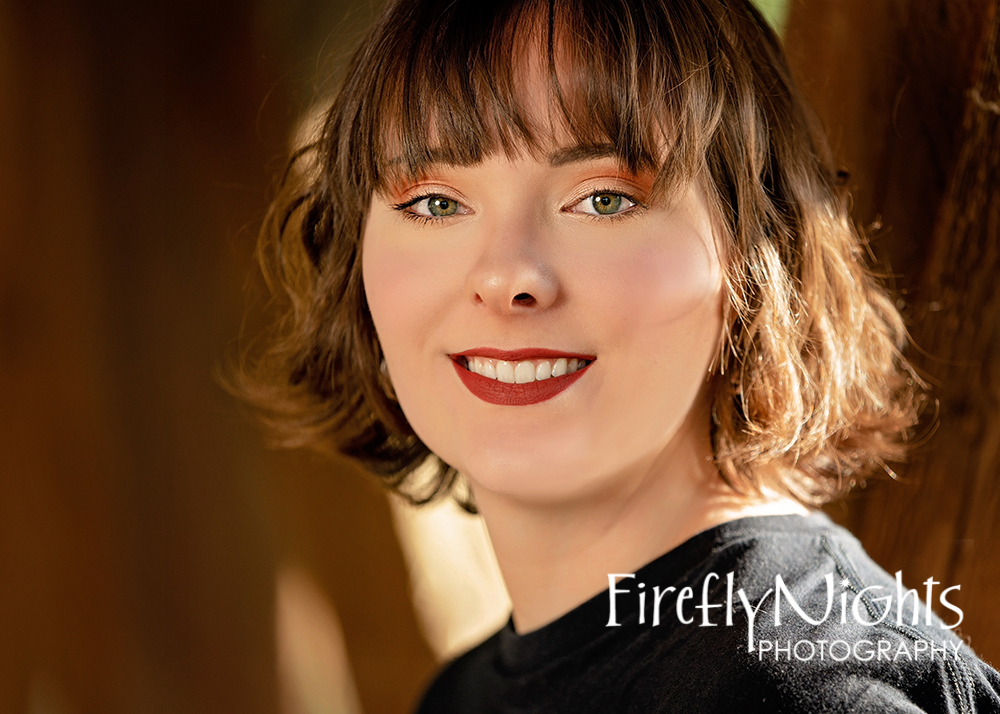 This young lady wanted to be casual, so we stayed around downtown Naperville which offered plenty of casual variety.
I normally am a color photographer. Like 99.5% of my work is in color. While I love black and white in other photography, I don't tend to love it in my own work. But this next picture is made timeless with the black and with conversion.  It's been a while since I did this session, and I don't remember if they bought this picture or not, but I hope it hangs on their walls forever.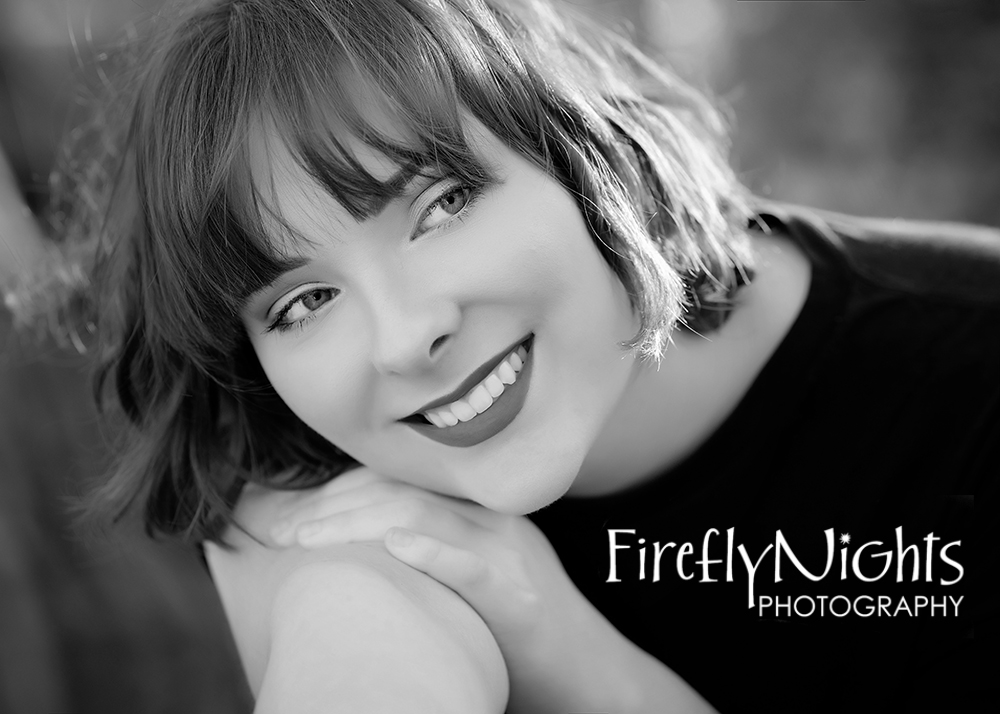 Since this session, I have also done her younger brother's senior portraits.  I really need to get caught up on my blogging, I know! She is probably a junior in college now. I wonder if she still has this cool style. Senior pictures are something to look back on 20 years later – make fun of your clothing and remember how awesome you looked.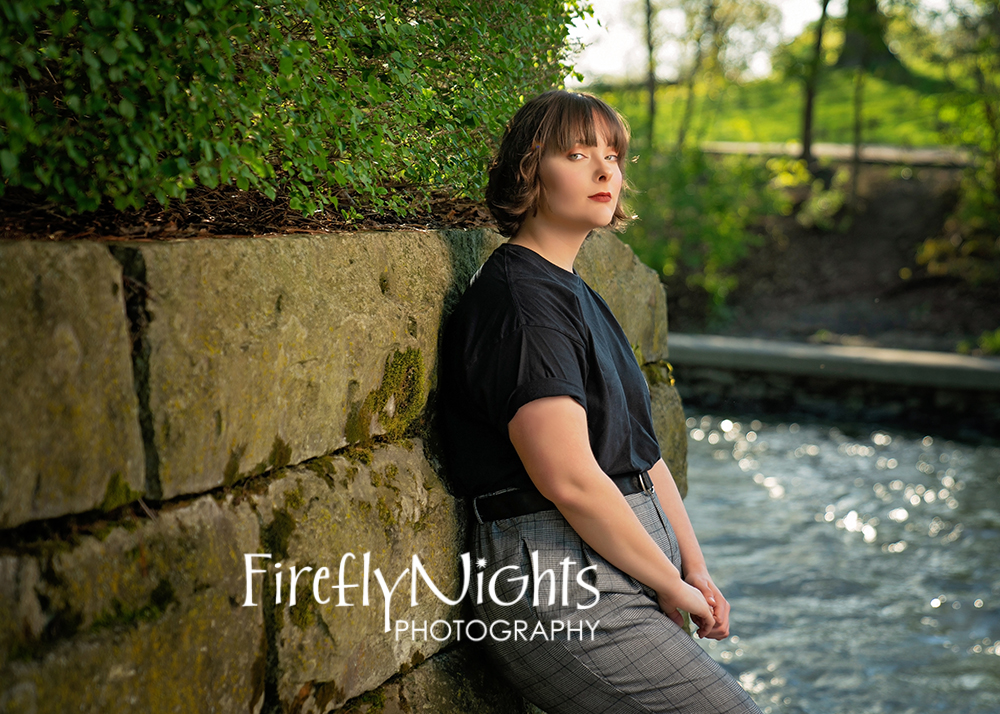 For the parents, senior pictures are what they are left with when their kids move away.  When they no longer see their kids' faces every day, they get to look at these pictures and remember how much fun they had on this adventure.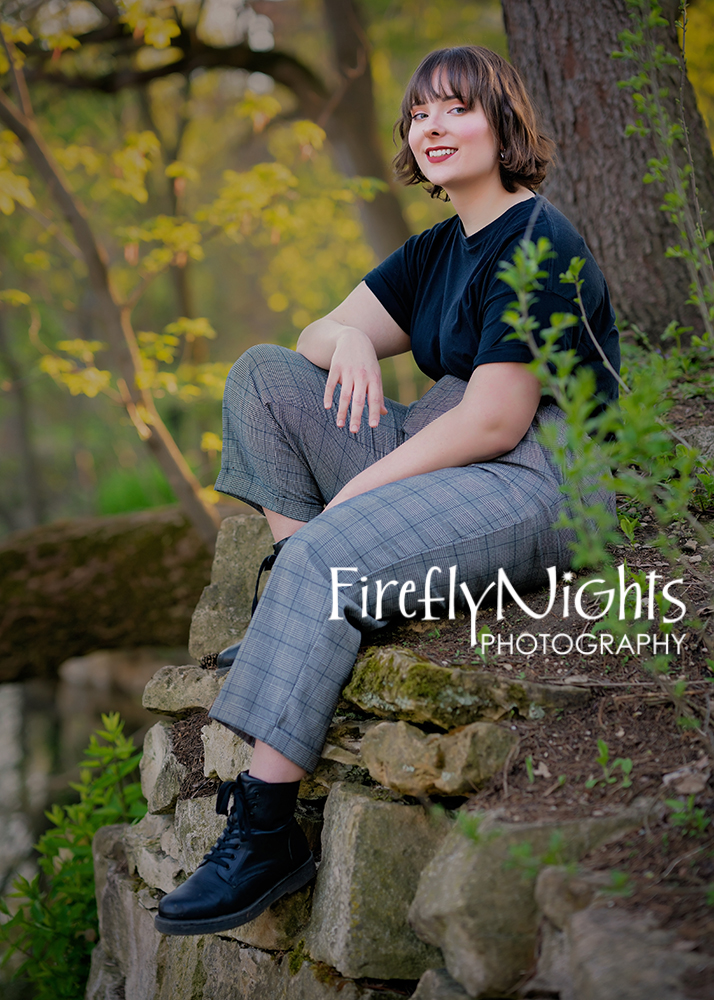 Firefly Nights Photography is internationally award winning for our senior work. It is probably what we are best known for, and we hope you keep us in mind when it is your turn to need senior pictures.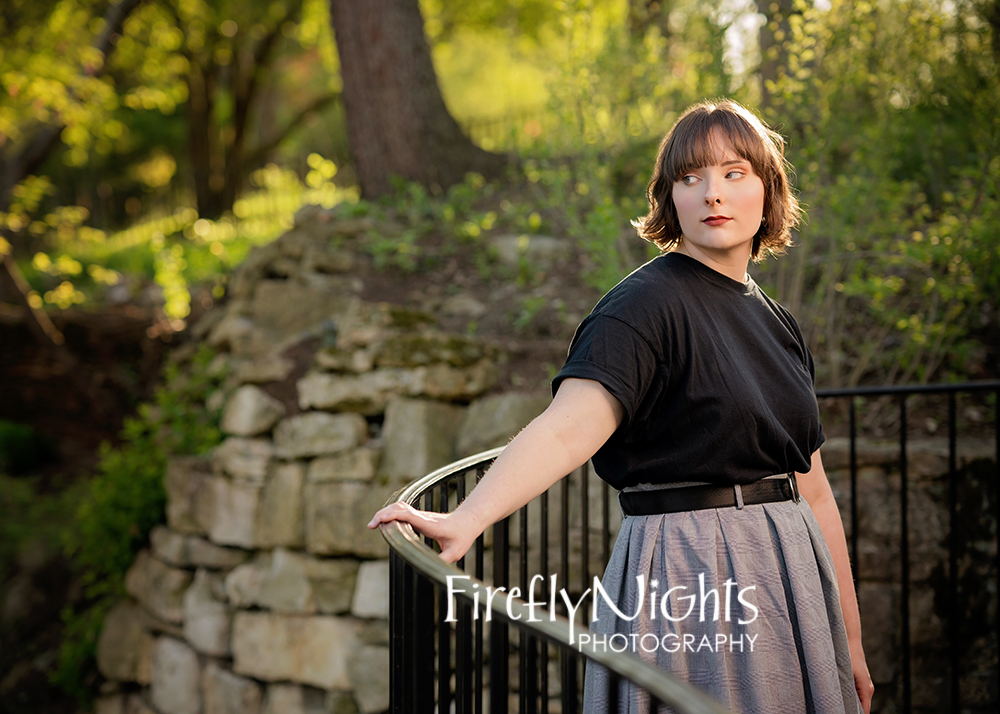 I love the above picture. How the backlighting is just perfectly hitting her shoulder and hair. I love the curve of the rail.  Finding interesting vantage points is one of my specialty, so that a senior gallery is full of variety in order to capture the many aspects of the senior.
Of course, Firefly Nights is more than just a senior photographer. Please check out more of our work in the Galleries section.