Naperville Maternity Photographer | Waiting for Baby
July 20, 2022
/
/
Comments Off

on Naperville Maternity Photographer | Waiting for Baby
Maternity photography is so much fun.  Women are literal pieces of art during this precious time in their lives. A time of magic. Being a Naperville maternity photographer allows me to see women from all over Chicago who are wanting to memorialize this special time with something beautiful.  While I can do maternity sessions in studio or outside, I definitely love doing them in studio because I can do more bold and dramatic types of images.
Like this! This is one of the outfits I offer for maternity clients who want something a bit over the top.  This makes my maternity clients feel like a princess with that big tulle skirt.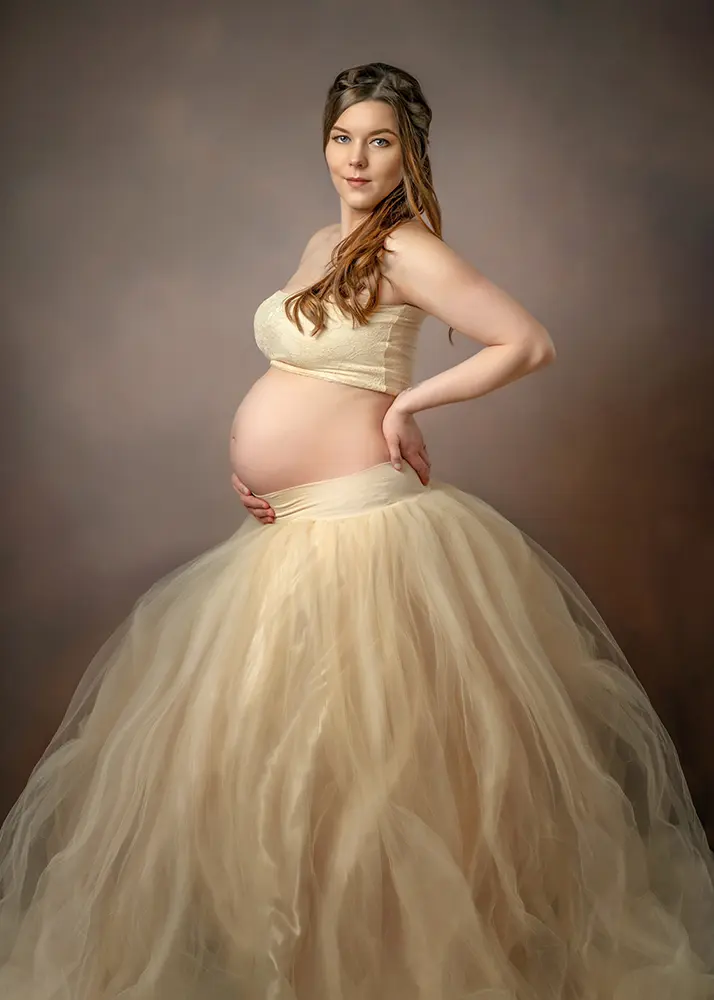 This momma-to-be loved red, and so we really did a lot with that color.  At first, we used one of my flowing fabrics to create this look. This is not so easily done outside of the studio.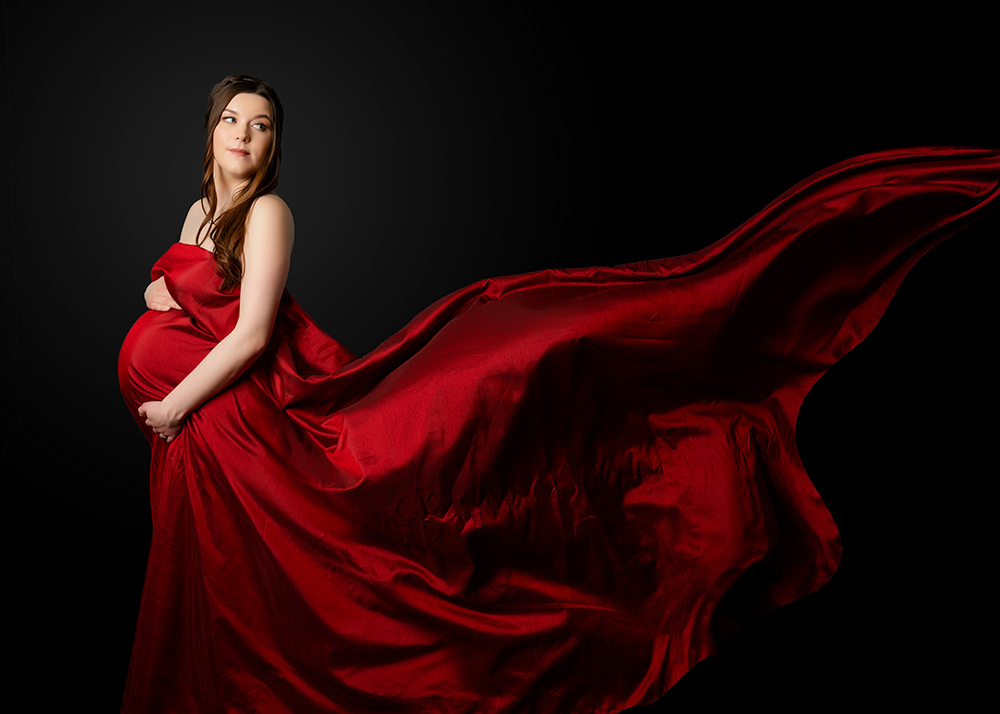 She then changed into her own red maternity dress which she brought. Having a pregnant woman lie on the ground isn't the most comfortable thing in that condition, but I make it quick and always help them back up.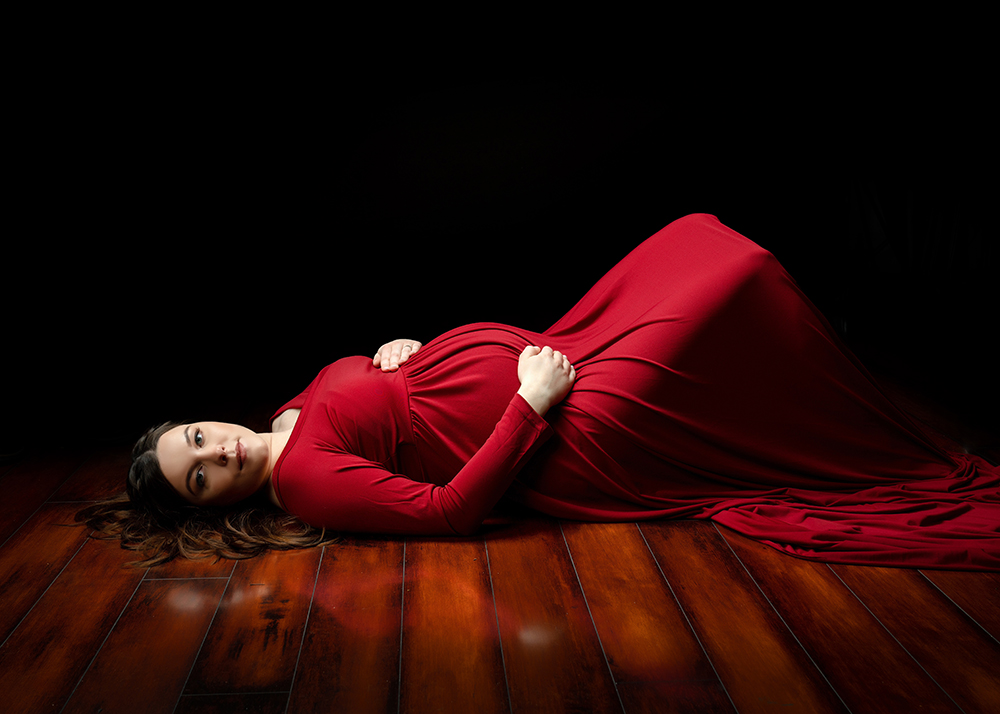 When you have a dress with so much fabric, you have to play with it and do things to show it off with movement.  Which flowing fabric image do you like better?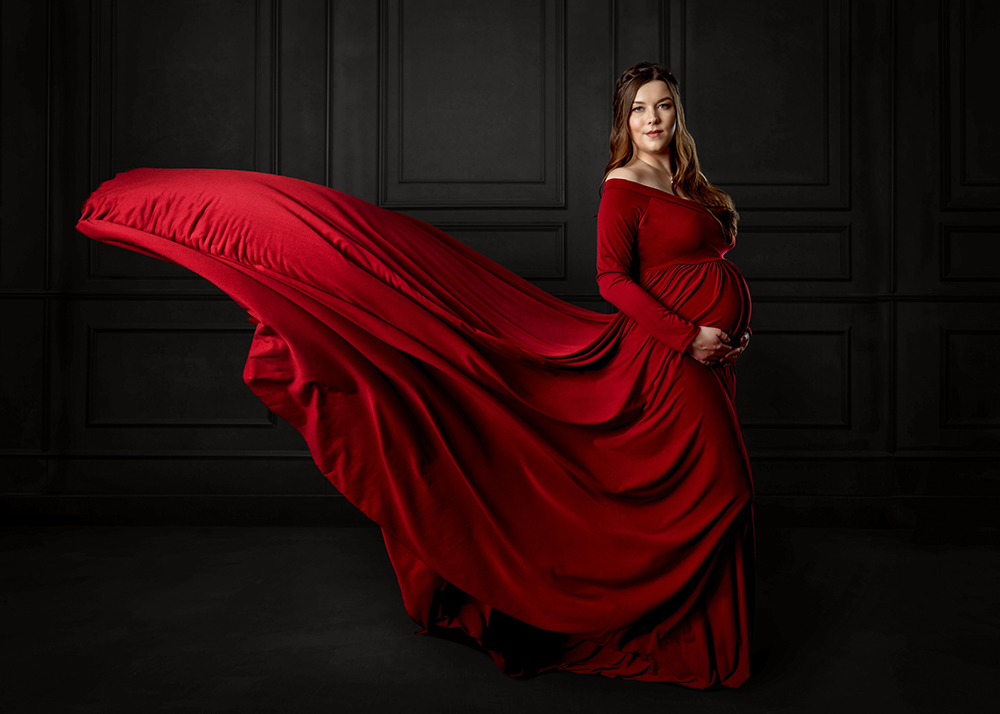 And while maternity photography is definitely about the woman, that doesn't mean husbands shouldn't be in some pictures, too. I love showing the love between them and the baby that is still in her belly.  It was also nice to throw in some light and airy images with all the dark and moody ones.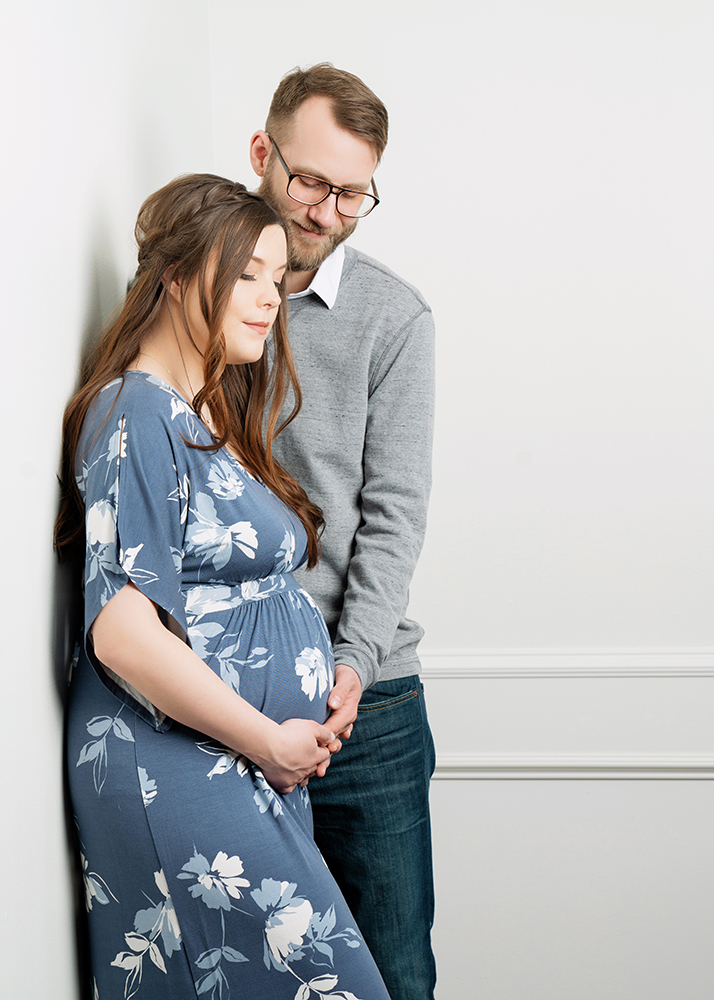 Firefly Nights Photography is an award-winning studio offering maternity thru high school seniors and family photography.  You can see more of our maternity work HERE.
We would love to celebrate this amazing time with you.  We offer a significantly discounted maternity package in hopes you return for your newborn session.