All in the Family | Naperville Photographer
May 15, 2022
/
/
Comments Off

on All in the Family | Naperville Photographer
One of my favorite things is getting to photograph an extended family session.  When families get together and choose me as their Naperville photographer, it's like being invited to the party.  Cousins, grandparents – all together for some reason, and Firefly Nights Photography  is there to memorialize the time with some beautiful pictures. So quite a while back, I had the pleasure of meeting this great family.  One of them lived in Naperville, but if memory serves, others flew in from out of state.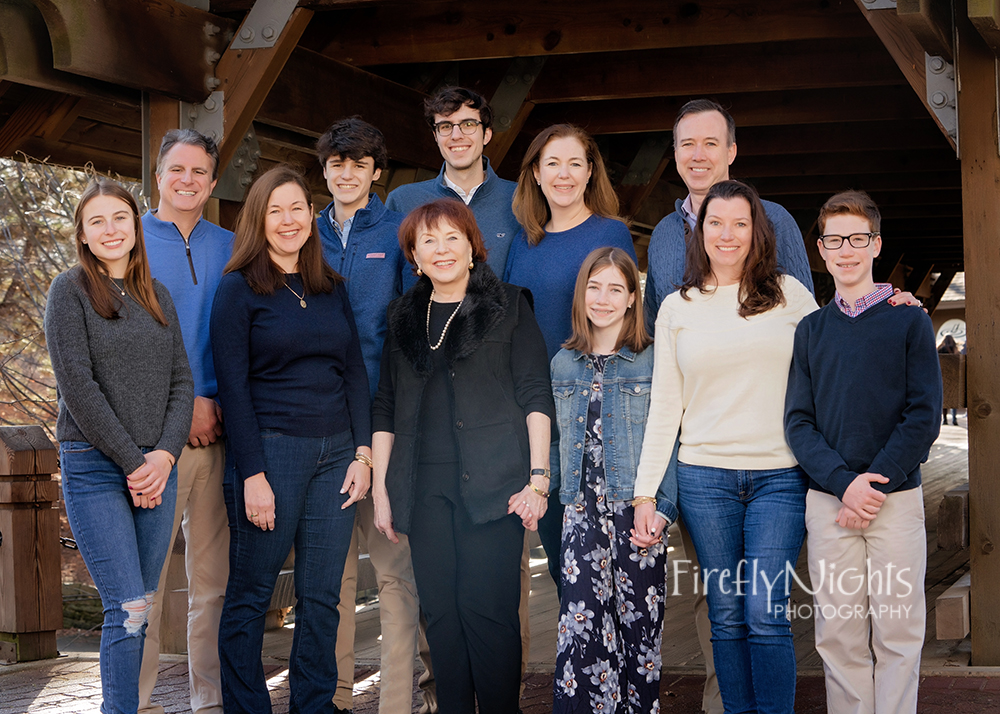 When I work with an extended family session, the plan is to get the full group together, then breakouts of the individual families, then the cousins, and even individuals.  It is a lot of work, but it tends to be fun.  This was late in the year – like November or December, but the weather was decent enough to go outside and take advantage of one of the covered bridges along the river walk.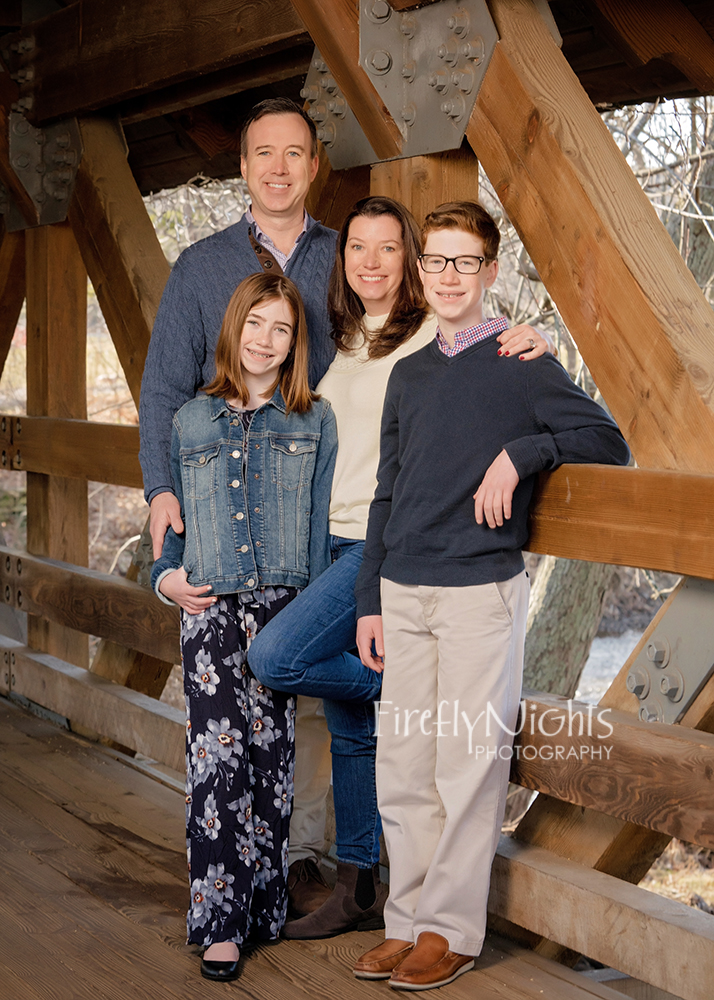 Some may think this bridge is over used or "boring", but it really does make for a lovely backdrop.  When I do extended family sessions, I tend to prefer places with stairs, so I can have variety in height posing. But, thankfully, these people had height variances naturally for me.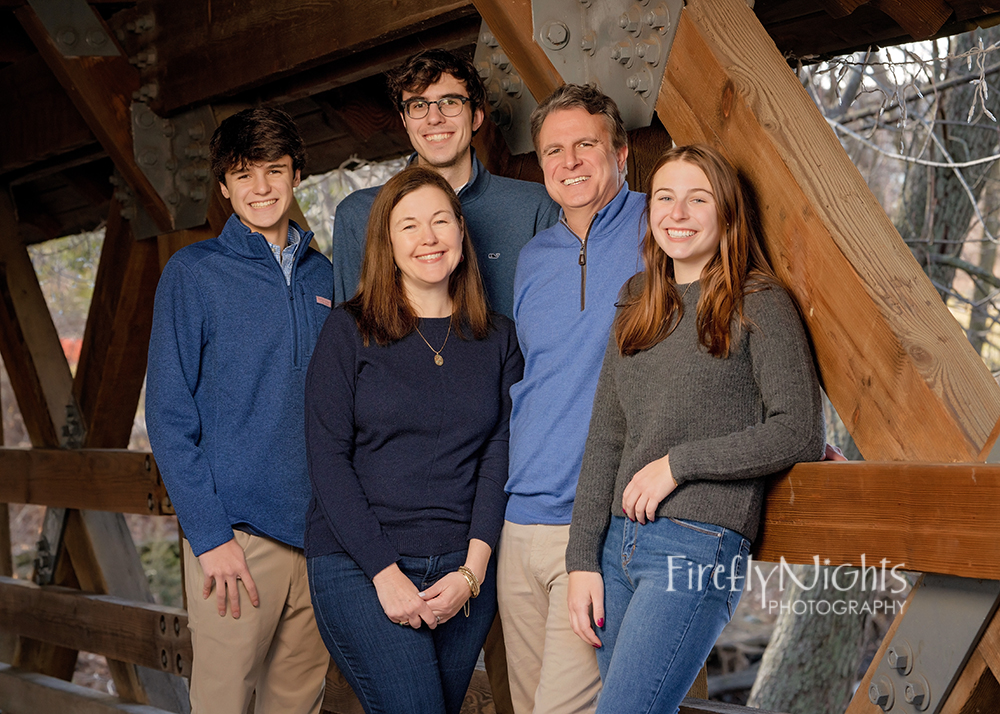 We had to get a picture of grandma and all of her grandkids.  We did a formal picture, followed by this one.  It wins as my favorite. Can't you just feel the love and laughter here?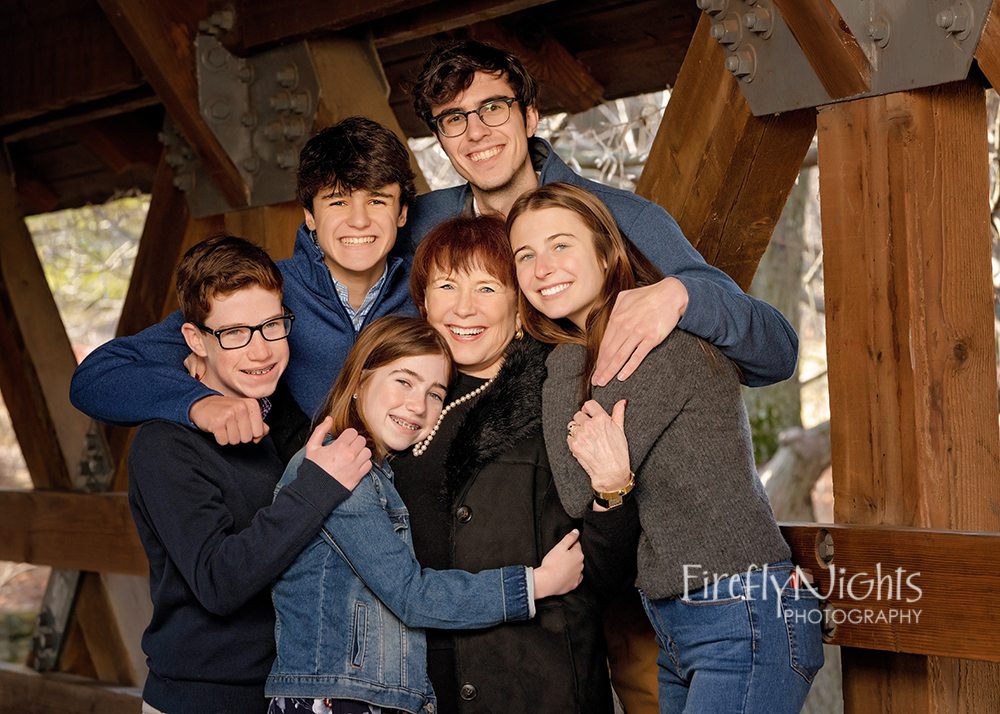 We did a ton of pictures on this day, so it was really hard to weed down to just a few to share here.  I wanted to share at least one individual, though. I loved this one of the oldest girl.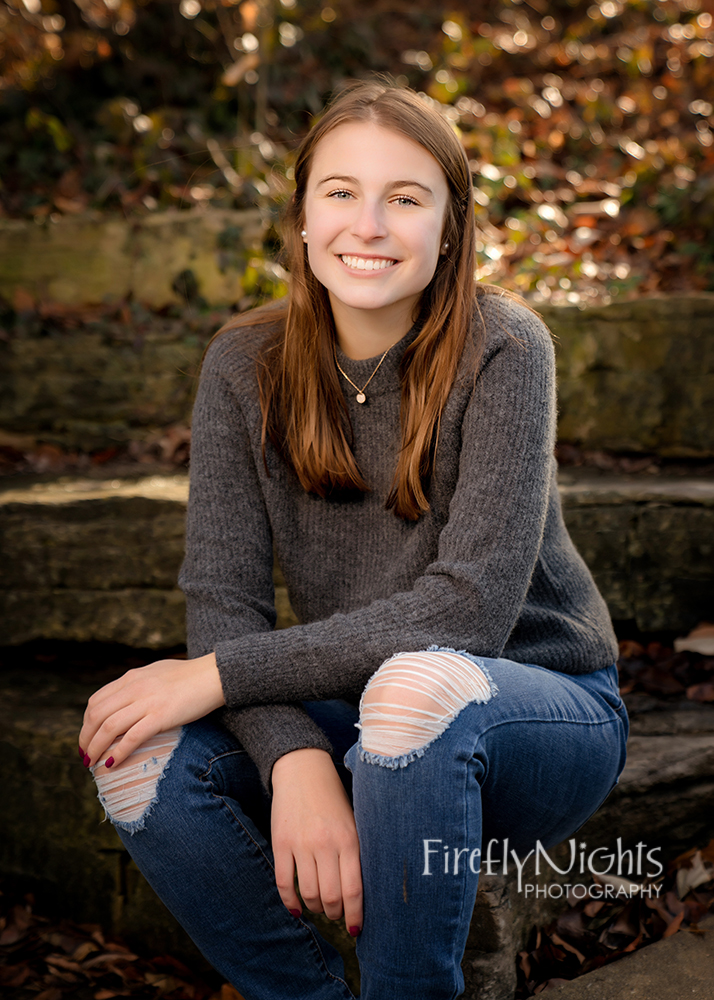 This just goes to show that even in winter, we can still go outside if the weather is nice enough.  I'm sure we had originally planned on being in the studio, but decided last minute to just walk to the river walk. It is definitely a perk with the location of my studio.
But weather is ideal for being outside for family sessions now!  Get in touch with Firefly Nights Photography today to schedule your session.