Santa Mini Sessions | Naperville photographer
January 21, 2022
/
/
Comments Off

on Santa Mini Sessions | Naperville photographer
Firefly Nights Photography has been doing Santa mini sessions for several years out of our downtown Naperville studio. We love creating a Santa experience for Believers. The wonder of childhood was the very reason I chose my studio name. I love magic and wonder and fantasy and BELIEVING. Letting children come to the studio to not only meet Santa and tell him what they want, but to have a whole storytelling experience is a highlight of my year.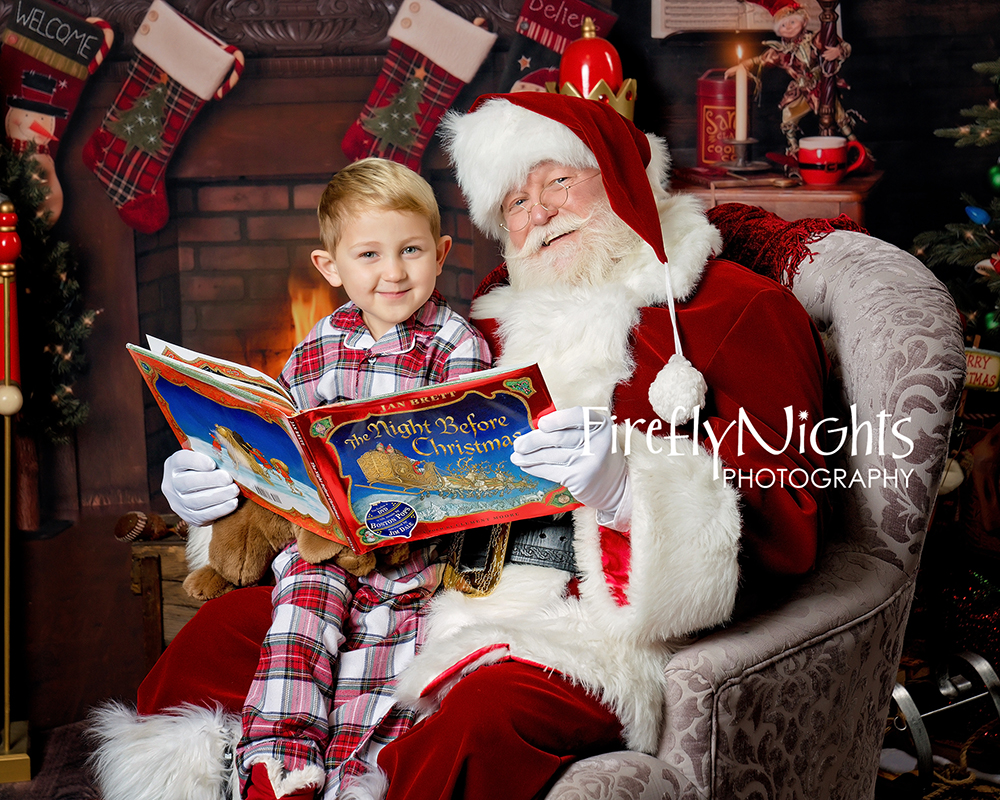 Children get to read a book with Santa. They also get to check out his magic bag of toys, which is always a delight!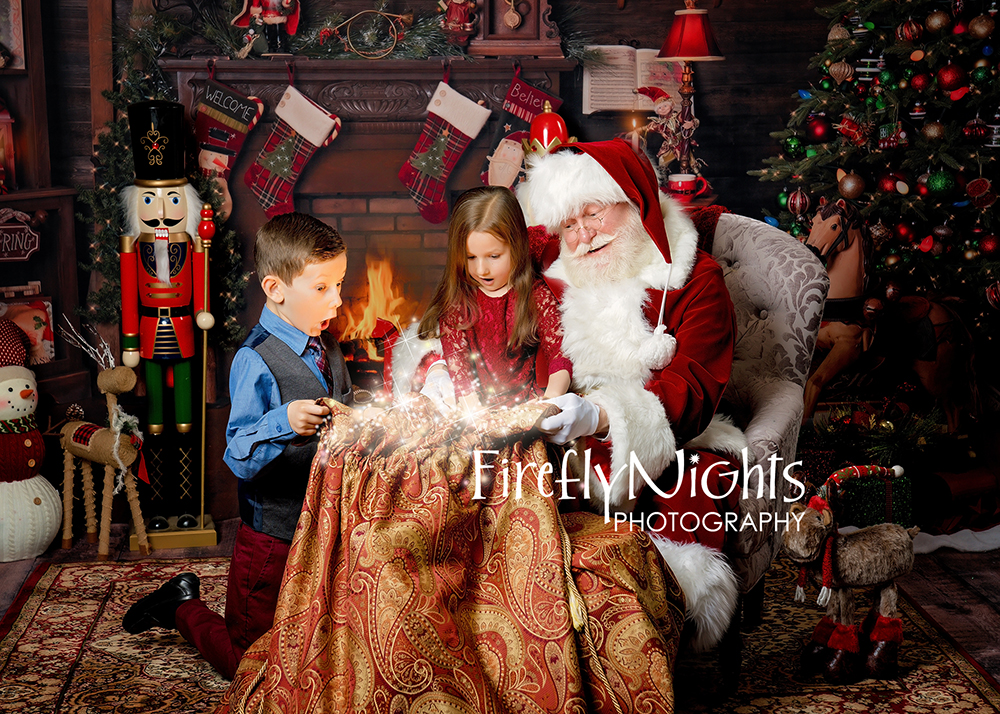 What better present than a new baby sibling? I love the adoring expressions from big sister and Santa.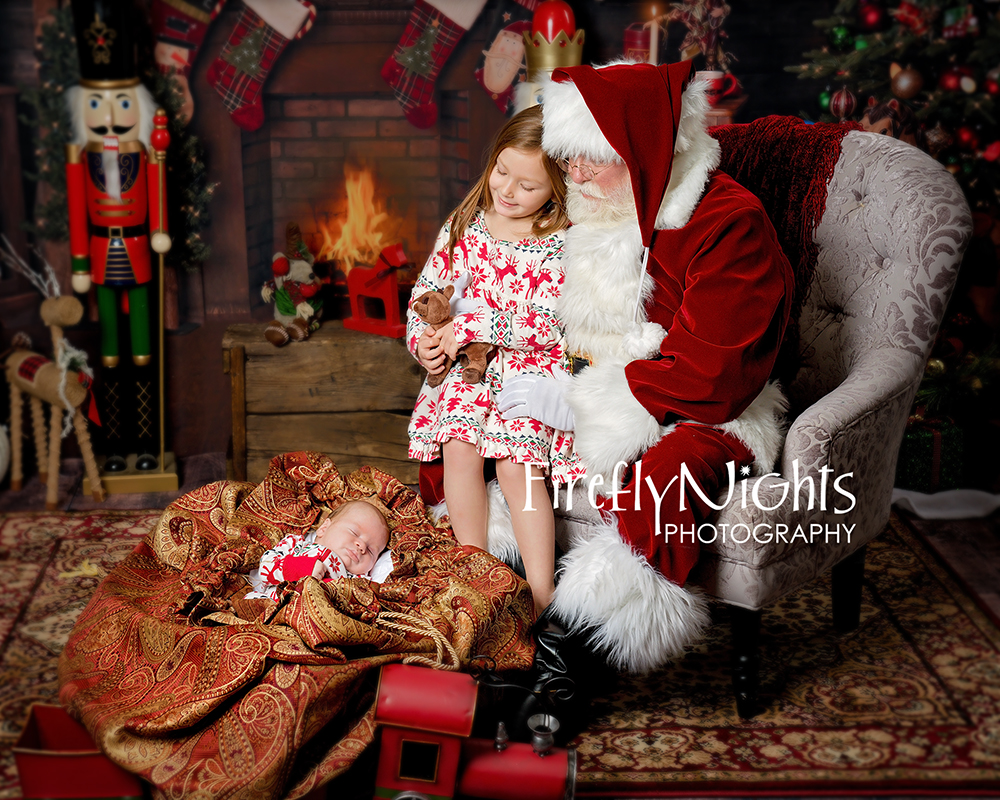 But if kids hope to get presents from Santa on Christmas day, they better be on his Nice List! I love the joy on their face when they actually see their names.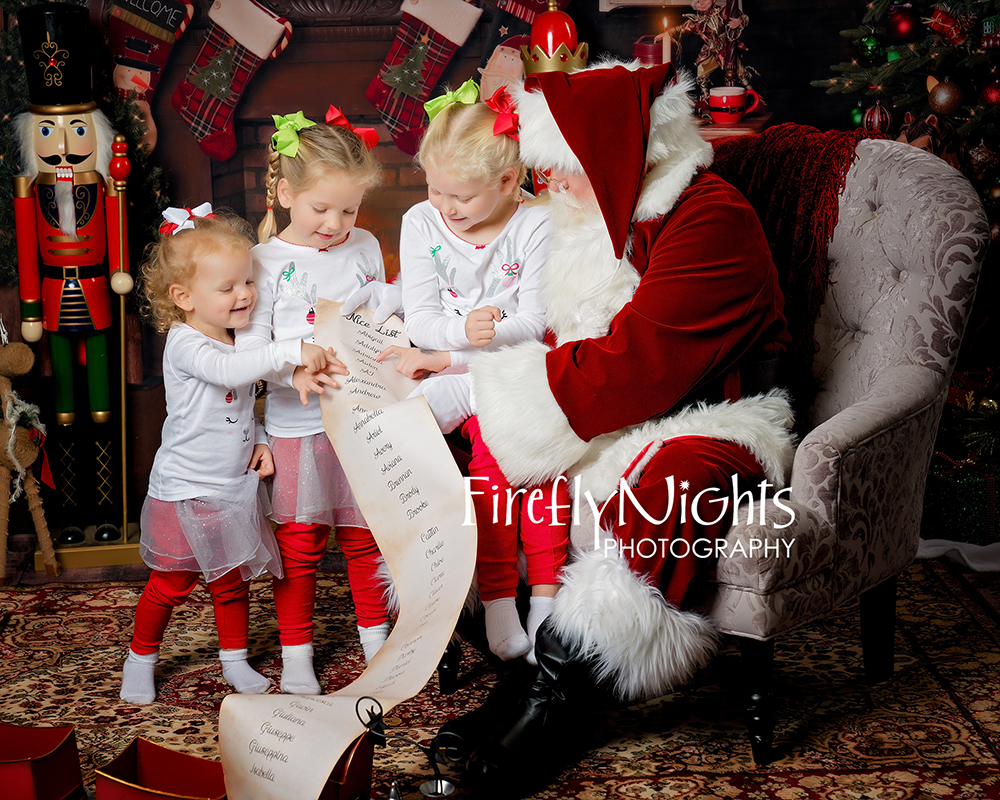 And why not join Santa's elves and help make some toys? I think using "magic paint" is everyone's favorite part of the experience. I'm not going to give away all my trade secrets, but it really is awesome to see them paint so methodically and carefully with it.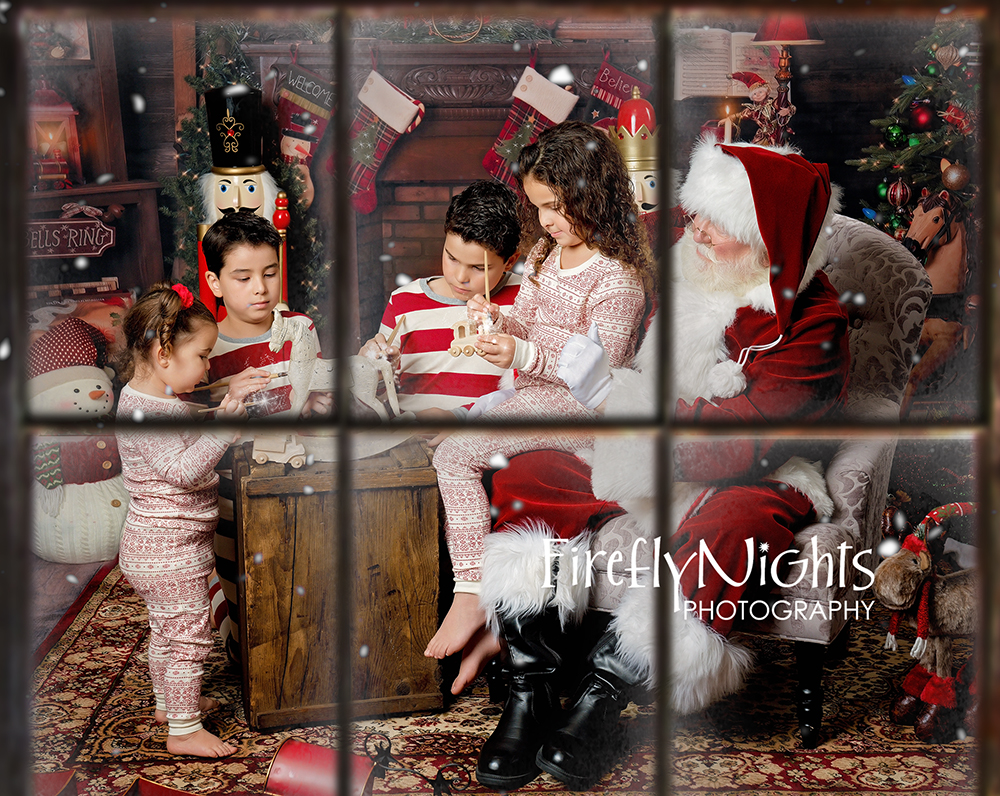 We all know that Santa doesn't come unless good little boys and girls are asleep, right? So they have fun practicing their naps. But there's always one who just won't go to sleep when they should. And getting caught eating Santa's cookies?? Well, she better watch out. LOL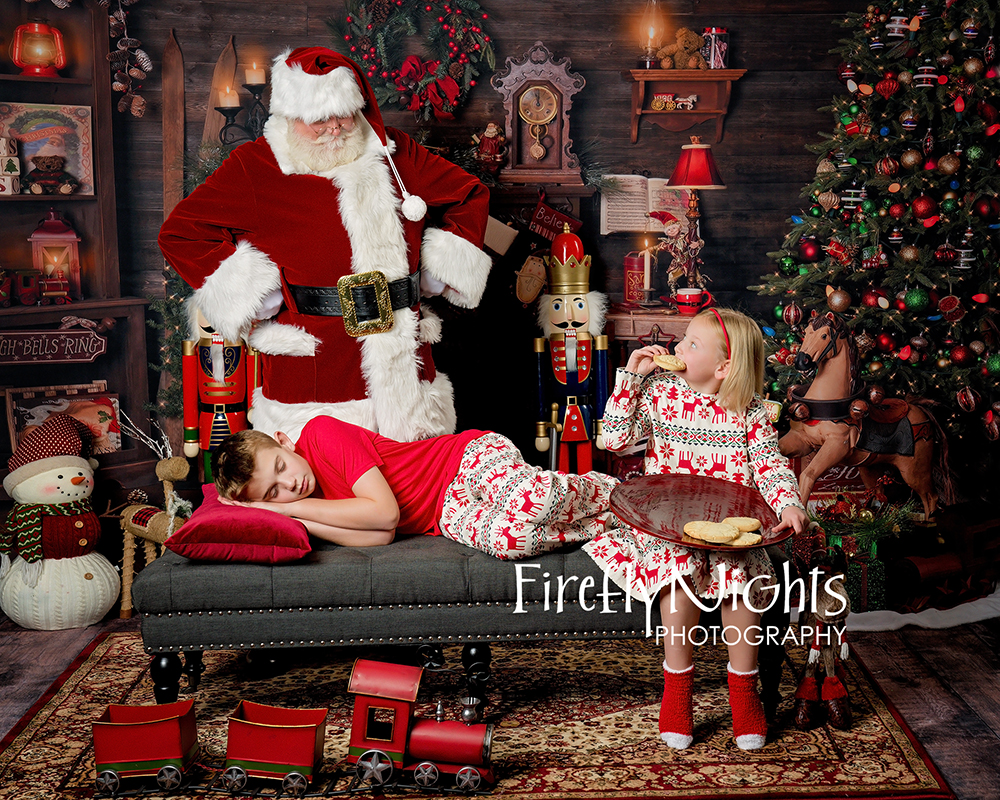 After all the fun is said and done, what it really is about is the pure childhood love of a child with Santa. Could you ask for more?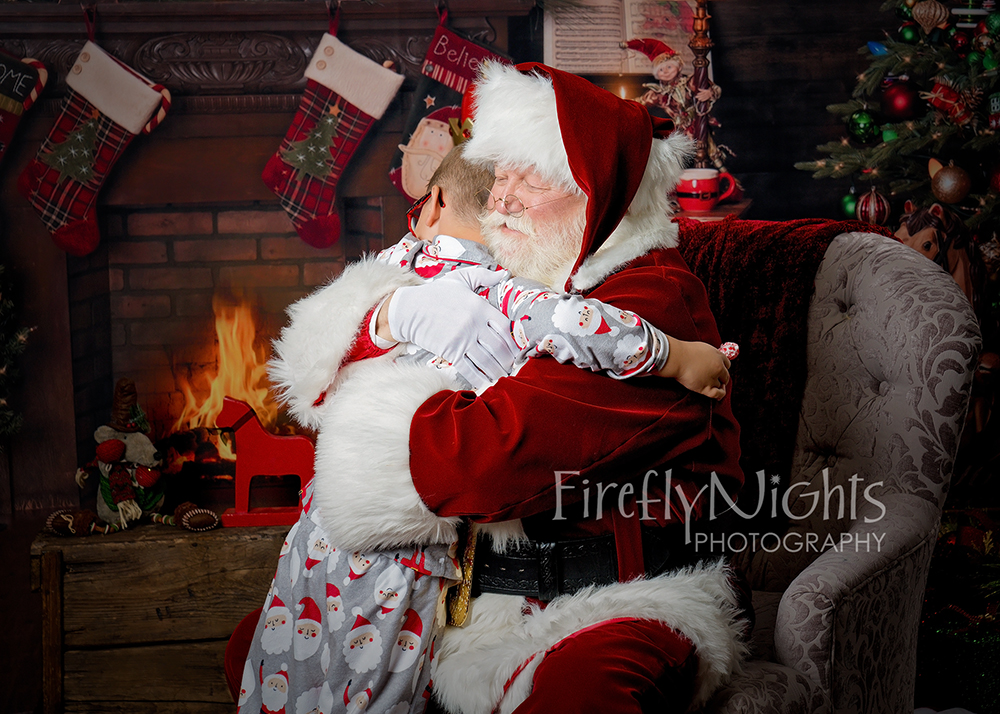 Firefly Nights Photography does annual Santa mini sessions every year at the end of October. They are always a sold out event, so if you don't want to miss out on next year's sessions, be sure to sign up for our newsletter.