We are entering into fall. A time for the beautiful autumn colors. Finally back to wearing jeans. Give me layers any day! LOL Fall is my busy time for both families and seniors. I can understand why. It's no longer so hot and sweaty (thank goodness). The only real downside is the sun is setting earlier, so we don't have as much time and flexibility in scheduling. The thing I love about summer is I can get people scheduled after work and school on weekdays. Weekends are limited, after all.
But back when this session happened (a good two years ago), it was a cool fall day. I love her plaid scarf, don't you? People sometimes worry about wearing patterns, but patterns aren't necessarily a bad thing. I adore plaids!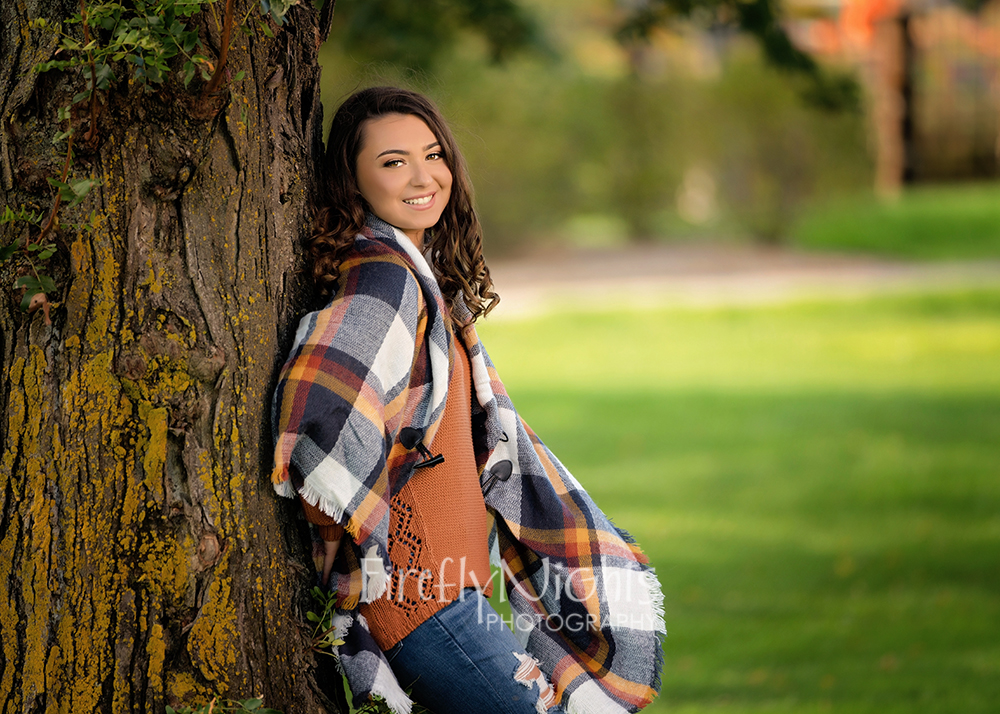 By taking off the scarf, it was an entirely different outfit. I always have seniors give me happy as well as serious expressions. I do tend to be partial for serious and love this one of her.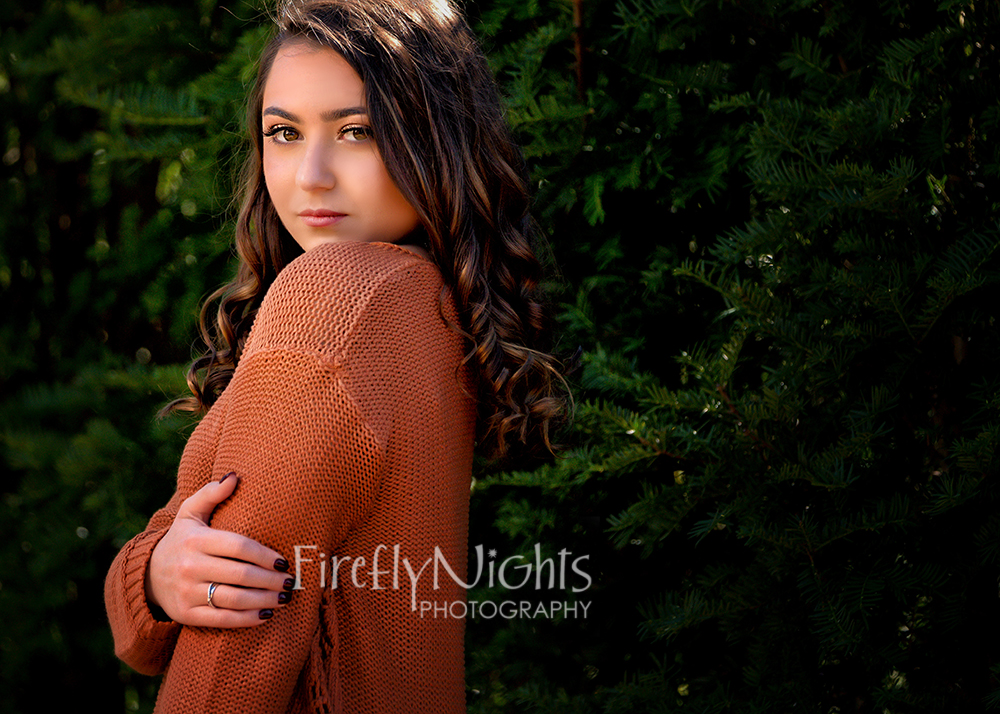 She also had a nice change of outfit with this cool grey. With her dark eyes, it was super important to get some light into them. Catchlights make eyes sparkle, especially really dark brown ones.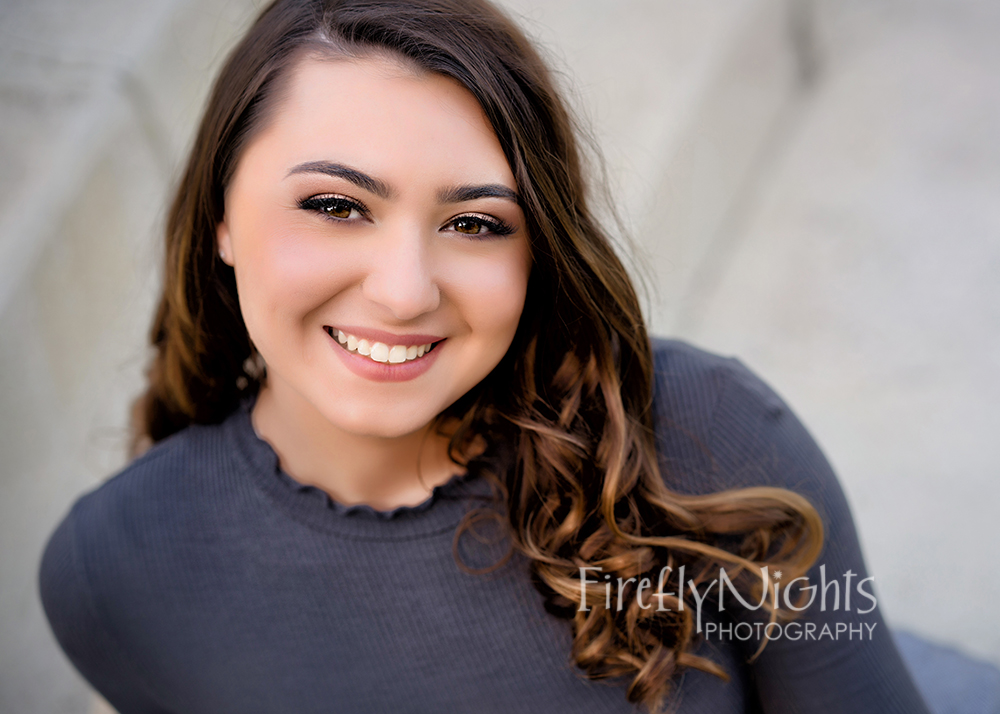 I always use a light during sessions. I just prefer being in control of light. It is by having this control that I can create dramatic images in the middle of the day and make it look like it was night.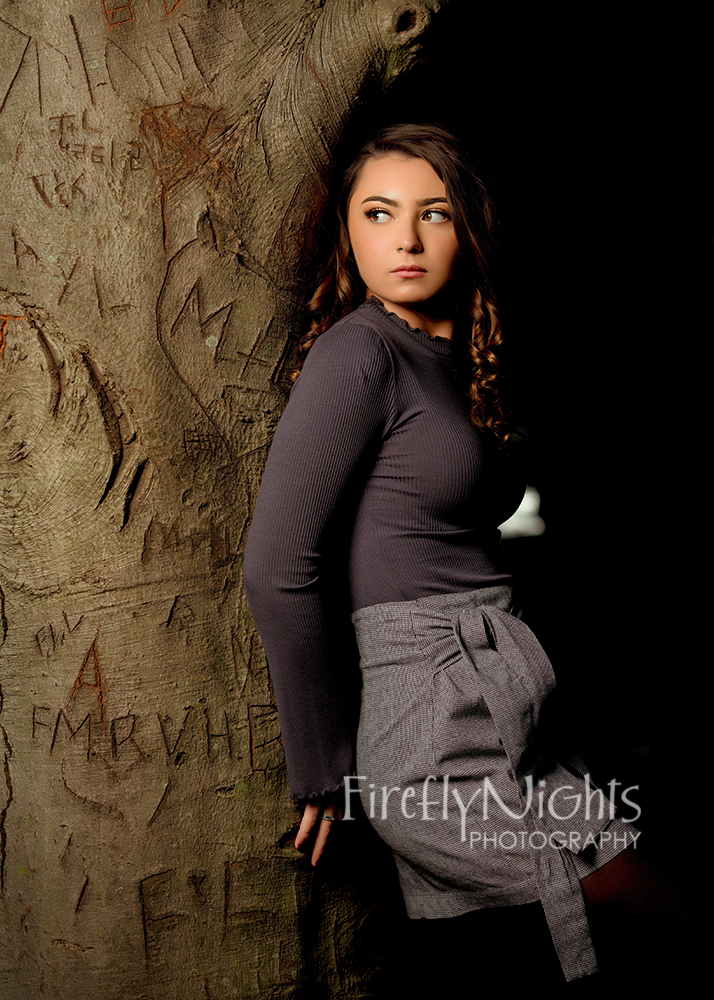 She also wanted to use my parachute dress for some dramatic images. I can make this skirt be any color, so if you have a senior girl who wants to use it, just let me know! Unfortunately, this set of stairs is not currently available, which stinks as it is the perfect staircase.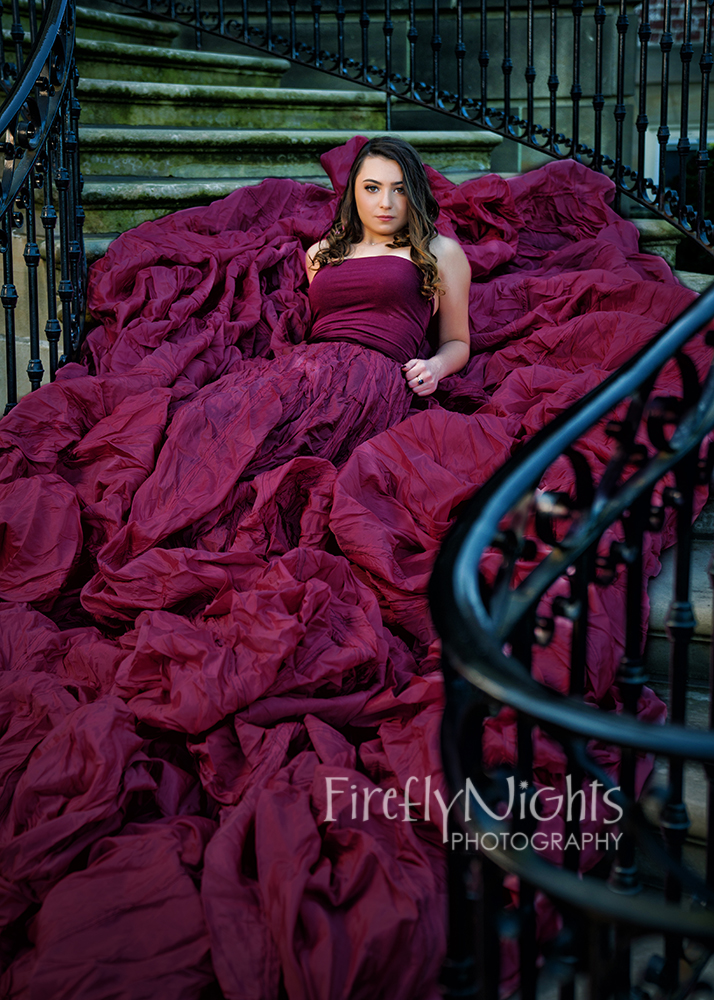 While I do tend to love dramatic pictures, that is not all I do. And if a senior wants simple pictures, we can do that, too. I let the seniors lead in terms of the style of the session and what we want to capture.
Fall is also perfect for family sessions, so don't miss out on scheduling now!