Chicago Newborn Photographer
September 12, 2021
/
/
Comments Off

on Chicago Newborn Photographer
So, once upon a time… Yes, still digging through my 2019 sessions. I really have no idea how I fell so far behind in my blogging. I used to be so on top of it, but wow… I'll never catch up. But let's not dwell on how bad I am at staying on top of it, and instead focus on this lovely newborn session.
I was a bald baby. My kids were bald babies, so I love it when I get a newborn with a ton of hair. It is just totally foreign to me, and I adore it! This baby girl not only had a ton of hair, but it loved to stick straight up. Who could resist such a cutie? I also really love this soft, muted color, don't you? I'm all for muted colors with newborns. Since they are soft and innocent, I feel like the colors should match.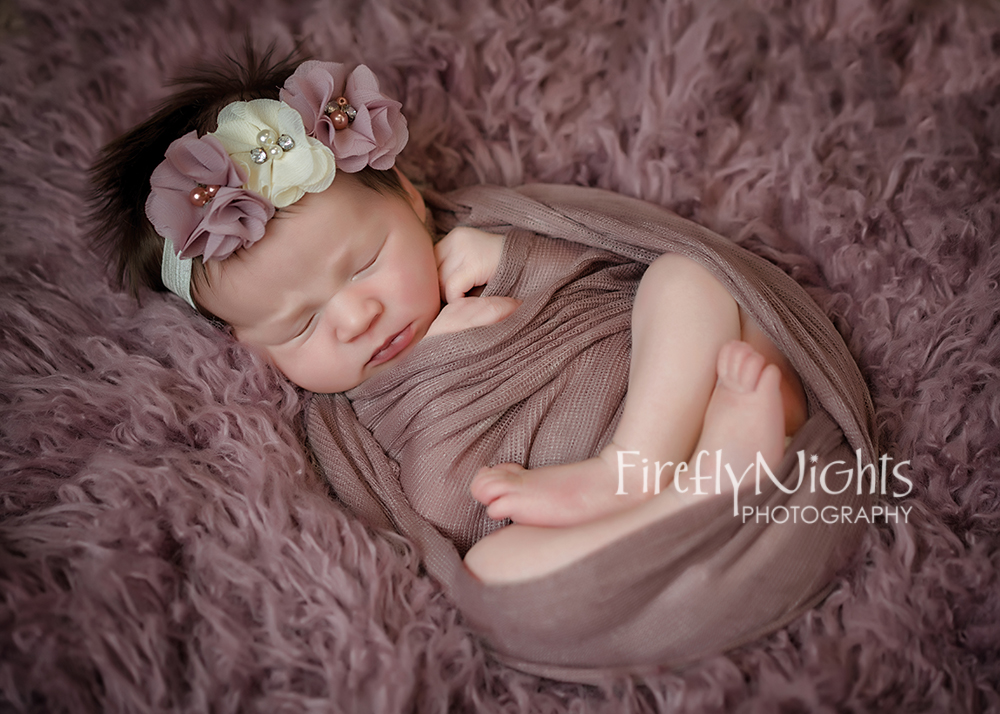 And while I love muted colors, it doesn't mean I don't like to break things up. A baby girl in navy is awesome. Parents don't always thing about a girl and navy together, but by adding just the right headband, it's gorgeous!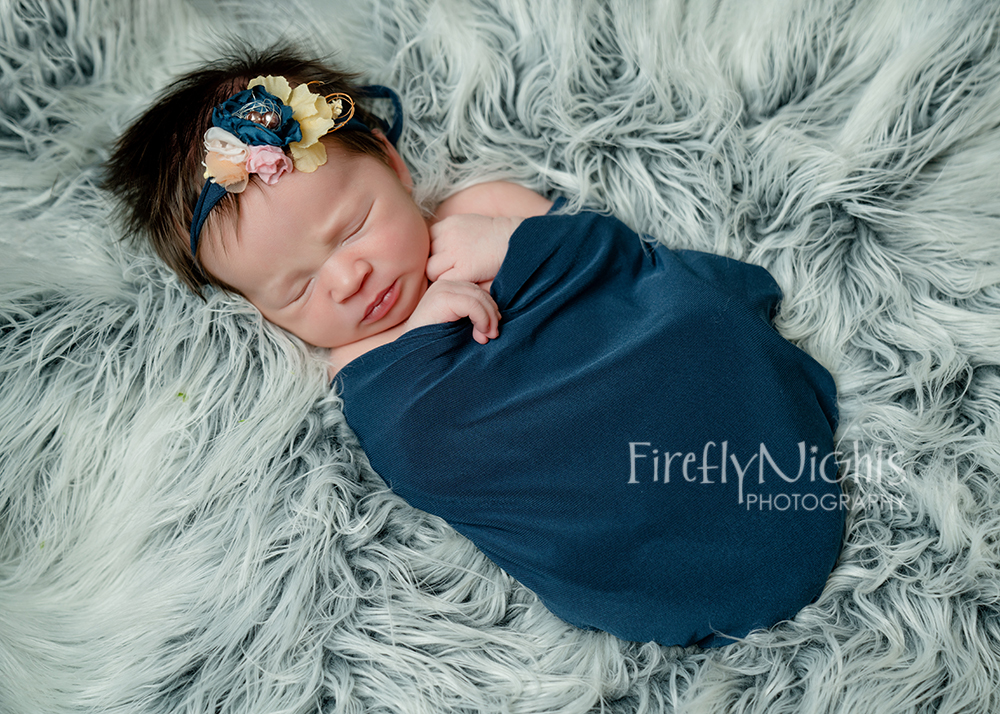 In addition to the easy, swaddled pictures, I always have parent choose a couple of props for more artistic images. I'm loving the color tones with this one.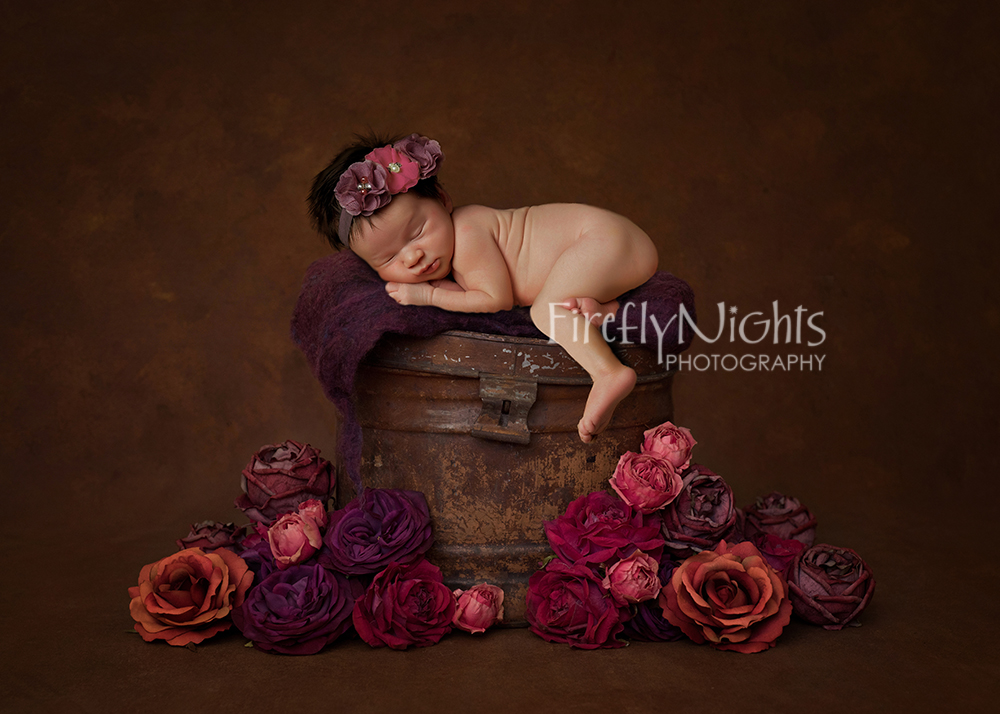 This is an actual prop in the studio, though I obviously added a separate background to create something unique for them. That purple outfit she is wearing is so incredibly soft and cozy!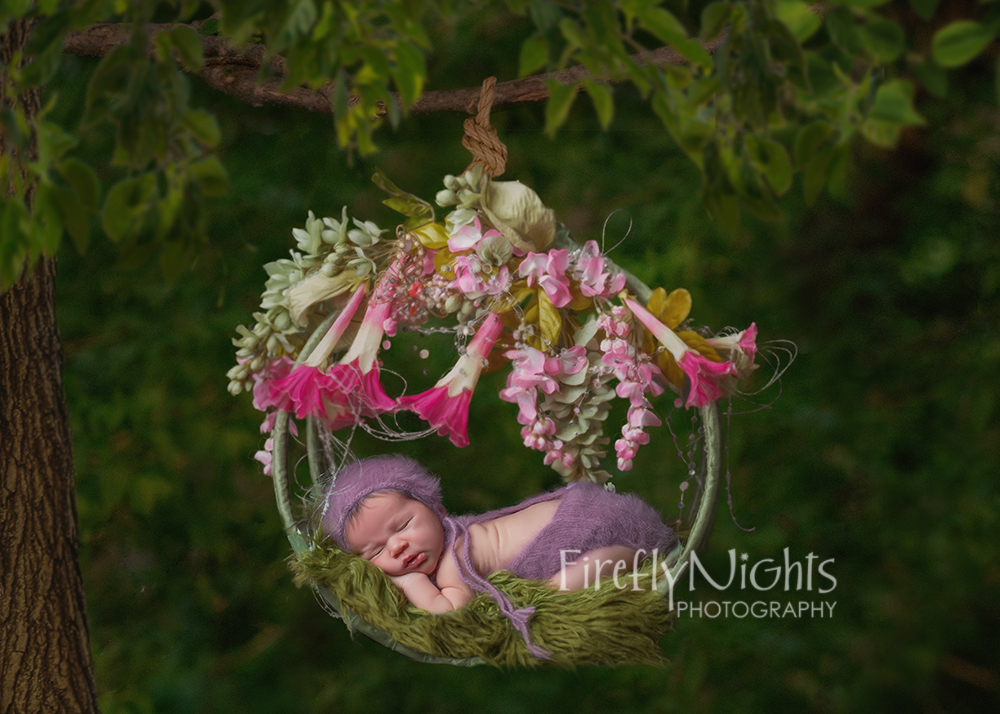 And how about one last one just of baby? While it is easy to focus on the full baby with different poses, it is also nice to do some closeups, so parents can always look back on how much their children have changed.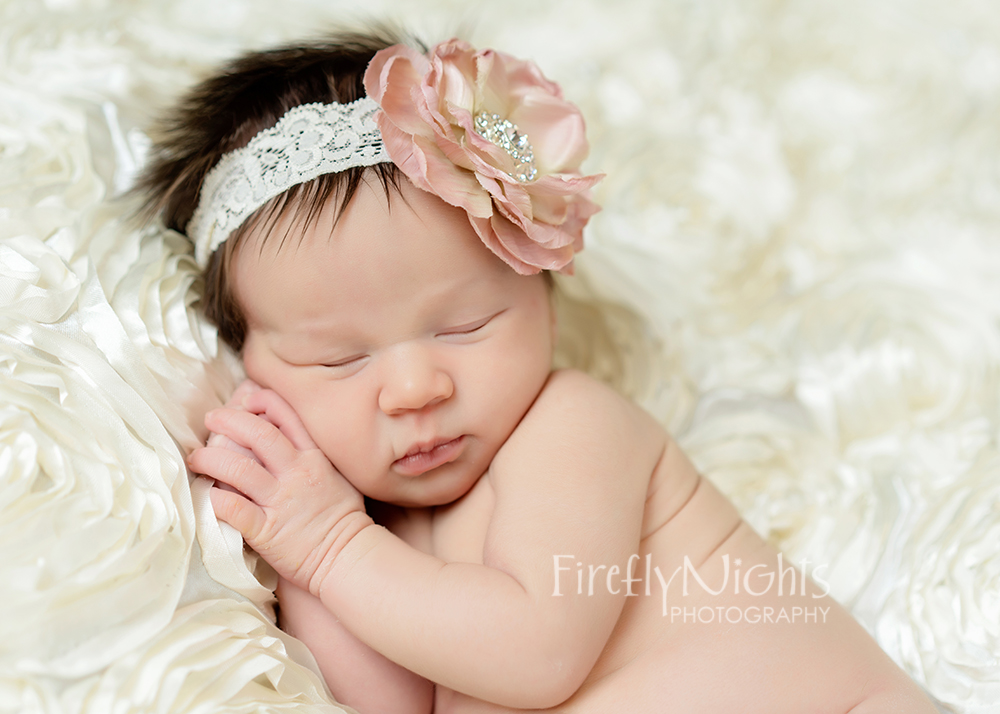 Since I'm so bad about blogging, this newborn is probably almost two years old by now!! Isn't that crazy?
Do you have a pandemic baby ready for their first photoshoot? Are you currently pregnant? We would love to be your Chicago newborn photographer. We are located in downtown Naperville with tons of walkable access to restaurants and activities to make a day of it. Contact us now to learn more.