I love when clients return. I remembered the parents, but these kids had certainly grown and changed since our last session together. While this was mostly a family session, it was also their daughter's senior year, so we through in some pictures of just her.
It was a hot day back in 2019, but just perfect for this family at this great location. I love doing family pictures with older kids. Some people struggle with posing them because they aren't as cuddly as young kids, but you can still do so much!
And I want to point out their clothing. Wearing matching clothing is sort of a thing of the past. HOWEVER, look what they did – they kept everyone in jeans and a white top, but the tops are all totally different with different fabrics and textures and cuts. This is the modern take on it, and I love it.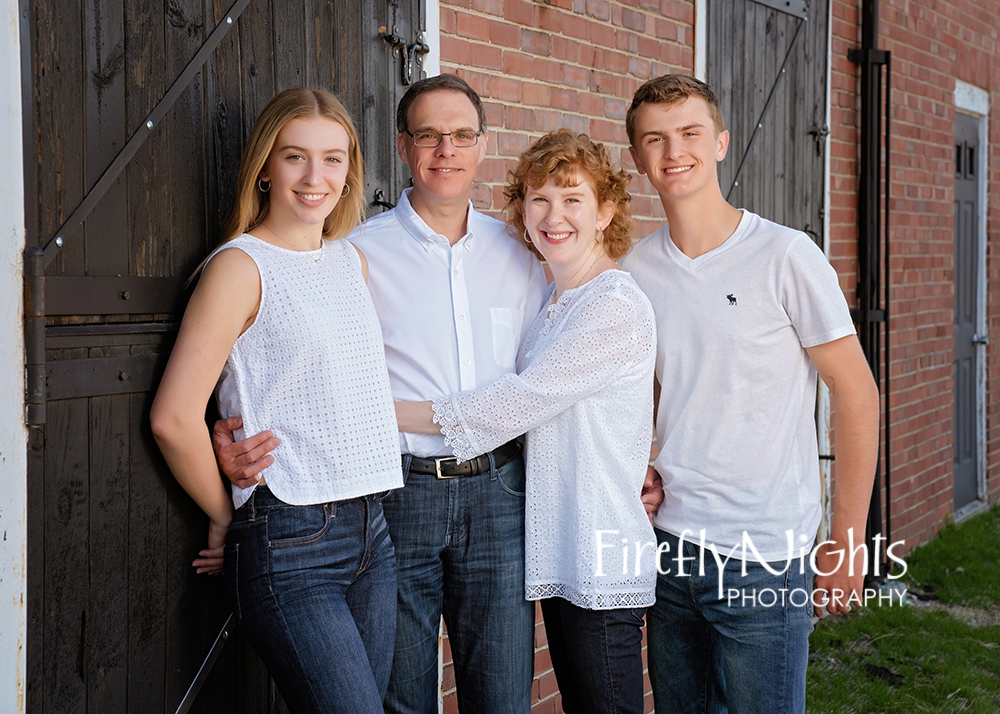 I think this is my favorite of the senior by herself. I limit how much I put into my blog posts, so this is all you get – her and a big smile. I love those black doors and red brick.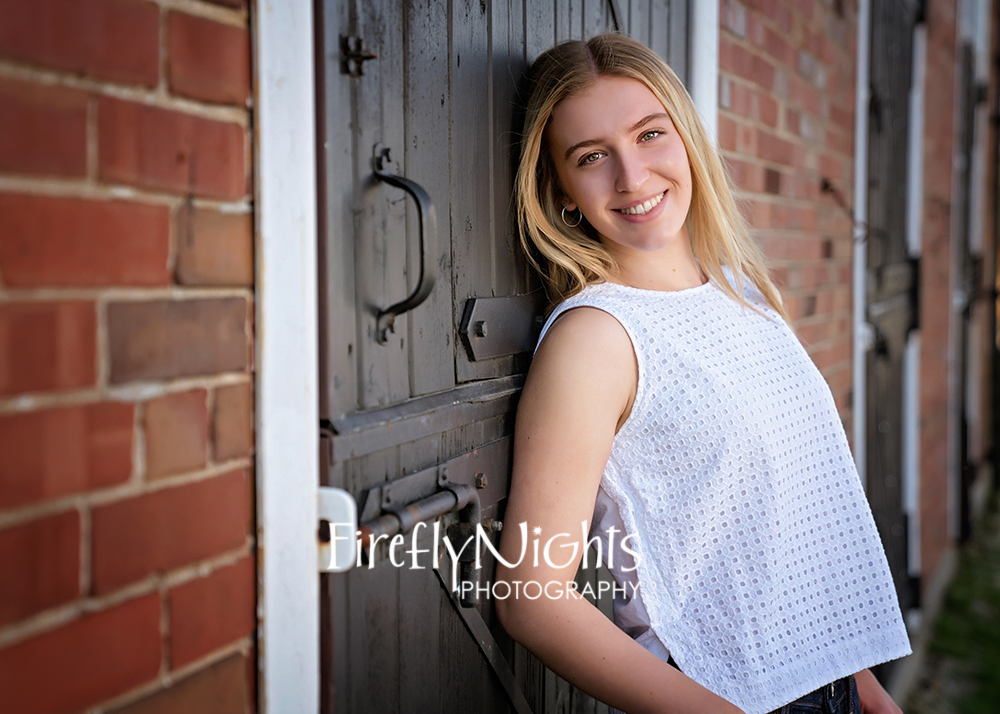 We also had to get some sibling pictures, as well. Being older teens, I didn't want to make them cuddle, so this was a cool set up for them.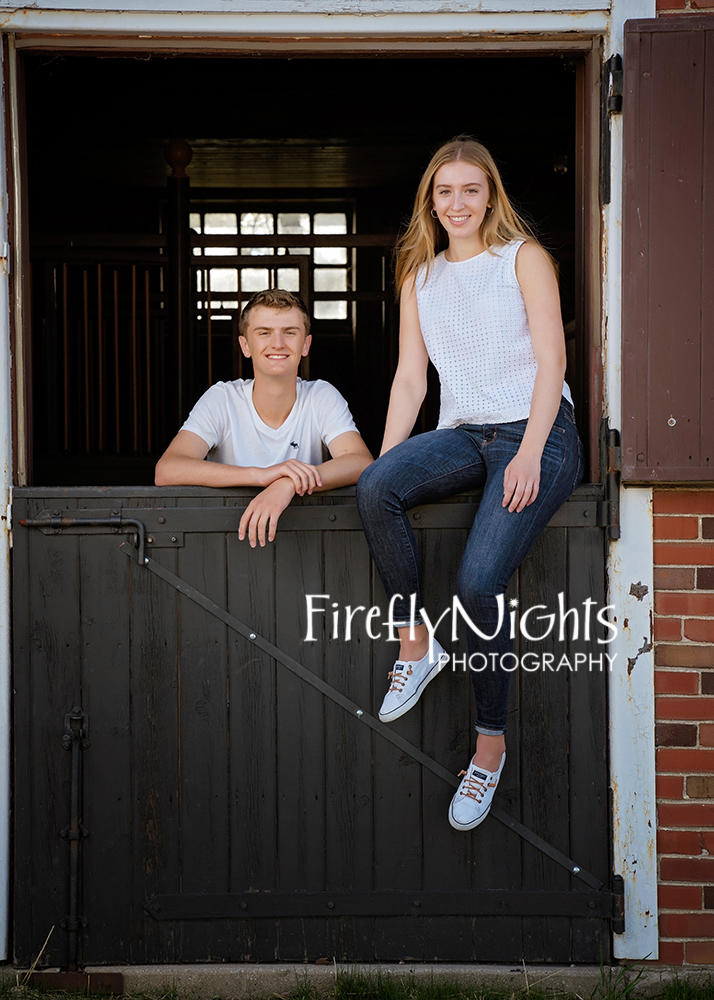 Then we left that area for the bright sunshine and a white fence and a totally different setup for a family picture.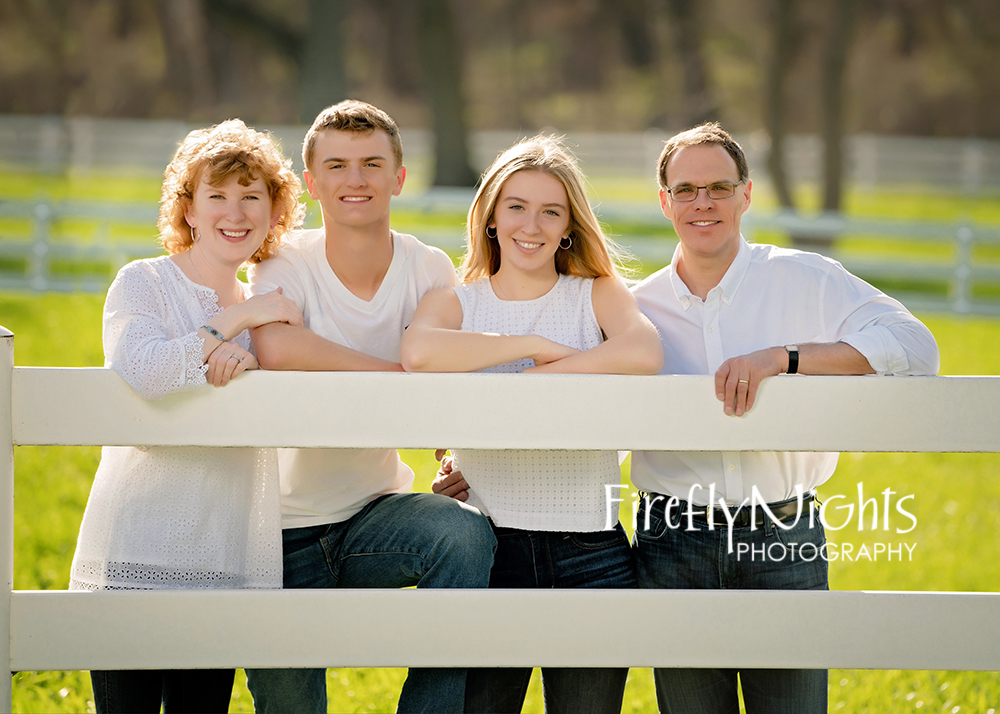 And then how about one more family picture sitting up on a ledge.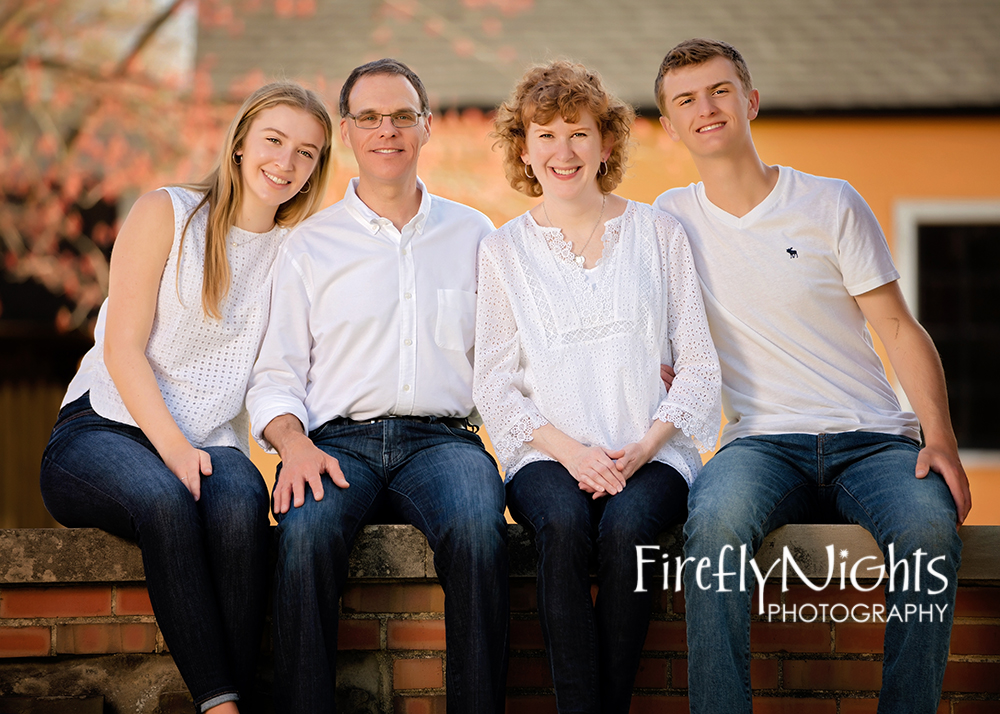 Are you looking for a Naperville family photographer, or at least one in the western suburbs of Chicago? Then we encourage you to check out more of our work in the Gallery section of our site, and then contact us to schedule your own session!