When having family pictures, you have to think about the style you want. Do you like lifestyle, casual, playful, formal, storytelling, etc? There is no wrong style, just personal preference. But if asked, hands down, I love shooting formal family portraits. I love it when families get all dressed up to create classic portraits that are timeless.
I grew up with a 7 foot painting of my brother and I that hung in our house and still hangs in my parents' home. I great up with the belief that portraits are important and last a lifetime. Our stairwell had framed portraits from the 1900's. I always knew that portraits are meant to be passed down through generations.
So when picking out your clothing for your family session, make sure you are thinking about how clothing goes together as a whole without matching.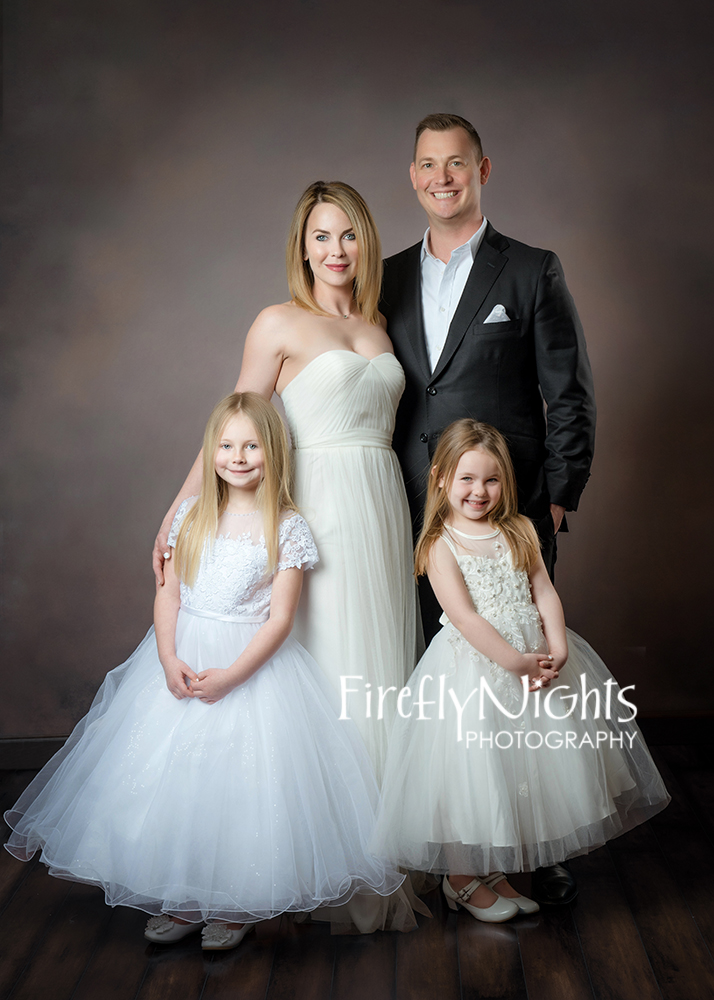 I am always amazed when I ask parents when was the last time they had a picture of just them together. For too many, the answer is their wedding! We celebrate family and children, don't forget to also celebrate the love that started it all.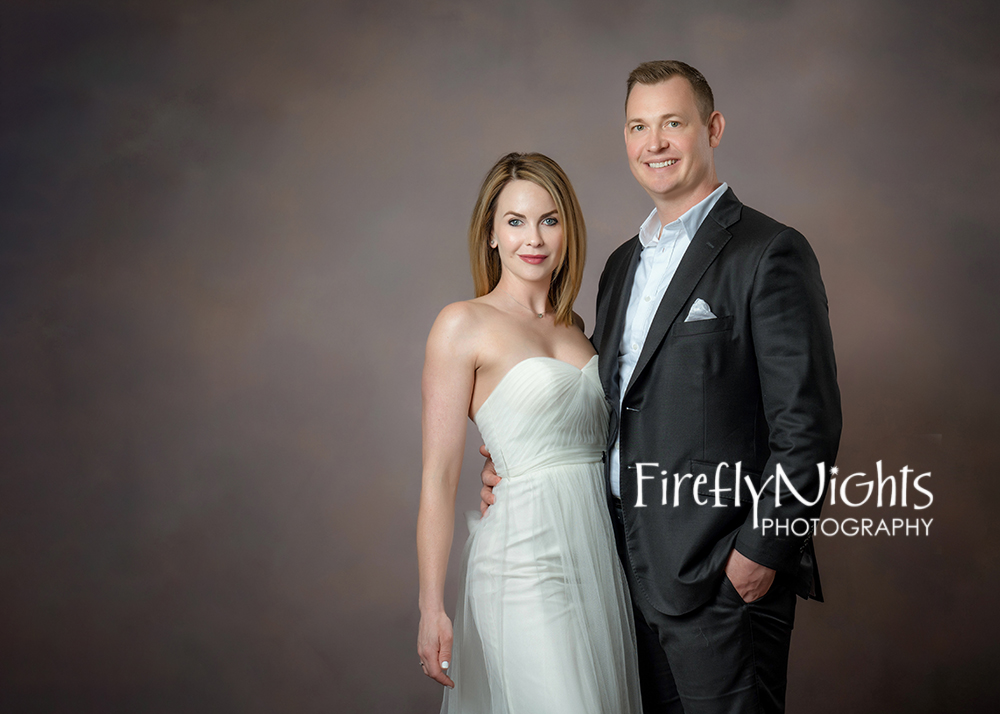 And I loved getting this beautiful picture of mom and her girls. I did also get dad and his girls, as well, but I'm just showing a few here in the blog.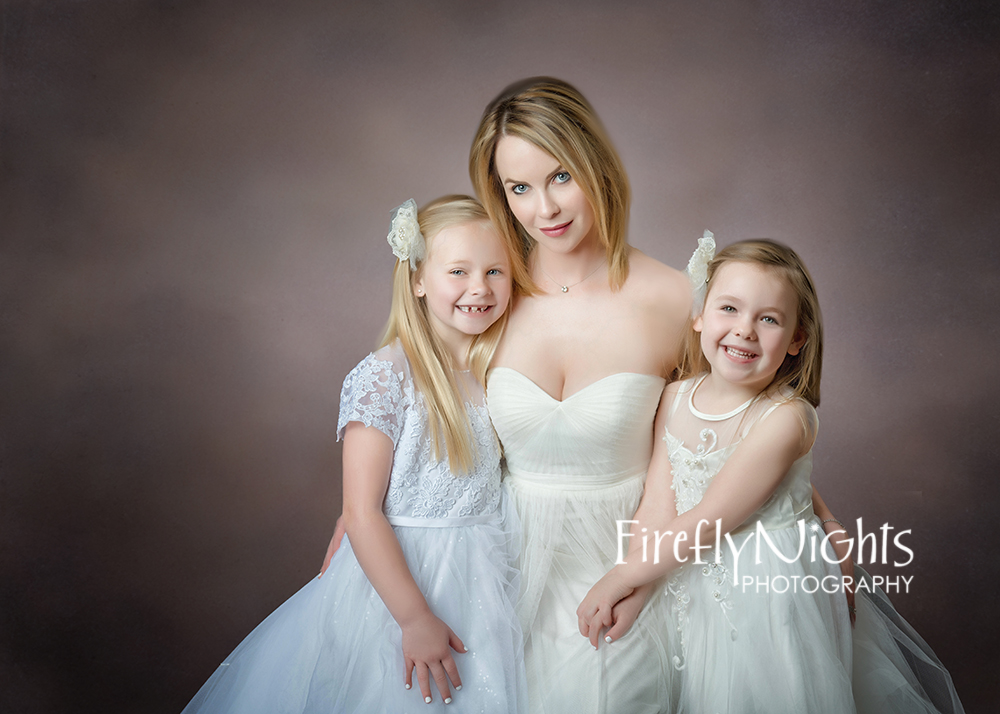 I believe it was this next image that they chose for a large masterpiece painting.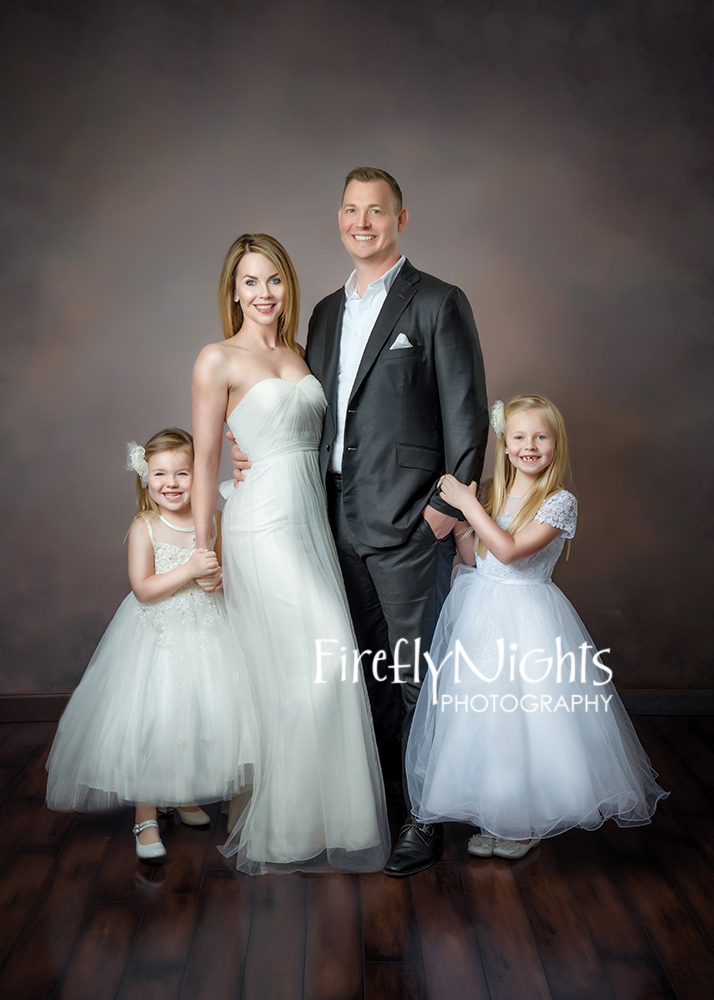 And then I did some individuals of the girls, as well. I did regular ones, but then I asked if I could also do a fine art portrait. I messed with the eldest's hair and got her posed and set perfectly for this gorgeous image.
So if you like this style, then you want to do a formal family portrait session in studio, and I'd love to see you there!