When looking for a Chicago newborn photographer (just covering the bases since my clients come from all over Chicagoland, even though I am located in Naperville), I hope you do a thorough look at their work. There is a wide variety of styles and experience out there. The number one most important thing to look for is their style. Because what a newborn photographer consistently shows is most likely going to be what you can expect. And if you don't love the work shown in the galleries, then move on until you find the one who makes you say, "Oh my gosh! I love this!"
I love being a portrait artist, it allows me to work in a variety of areas, all while focusing on creating art. Newborn photography is perhaps the most artistic in terms of end result, perhaps because newborn pictures can stay up on the wall forever. Because of their longevity, I really strive to create a few true art pieces for each newborn session. This session is hands down one of the best I ever did.
The mom had mentioned that she loved elephants, and this image was created. I spent many hours on it, and it is the single most requested newborn image since going up in my galleries.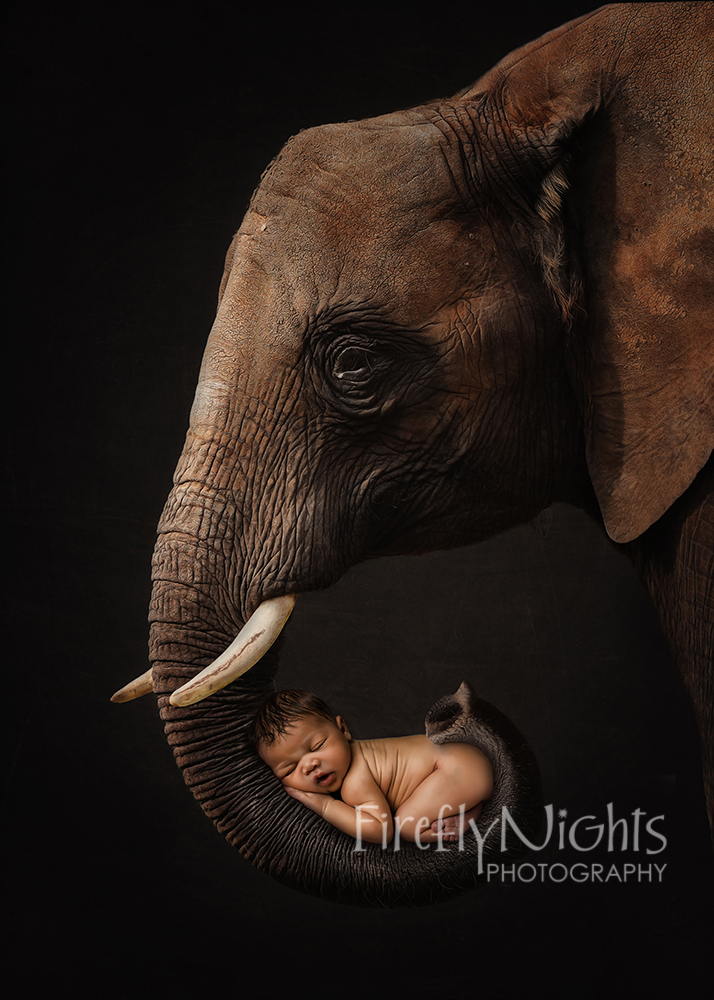 Just doing that above image was enough, but then we also did this awesome one. Yes, he really was squeezing that little teddy bear, and I happened to catch him looking straight at me.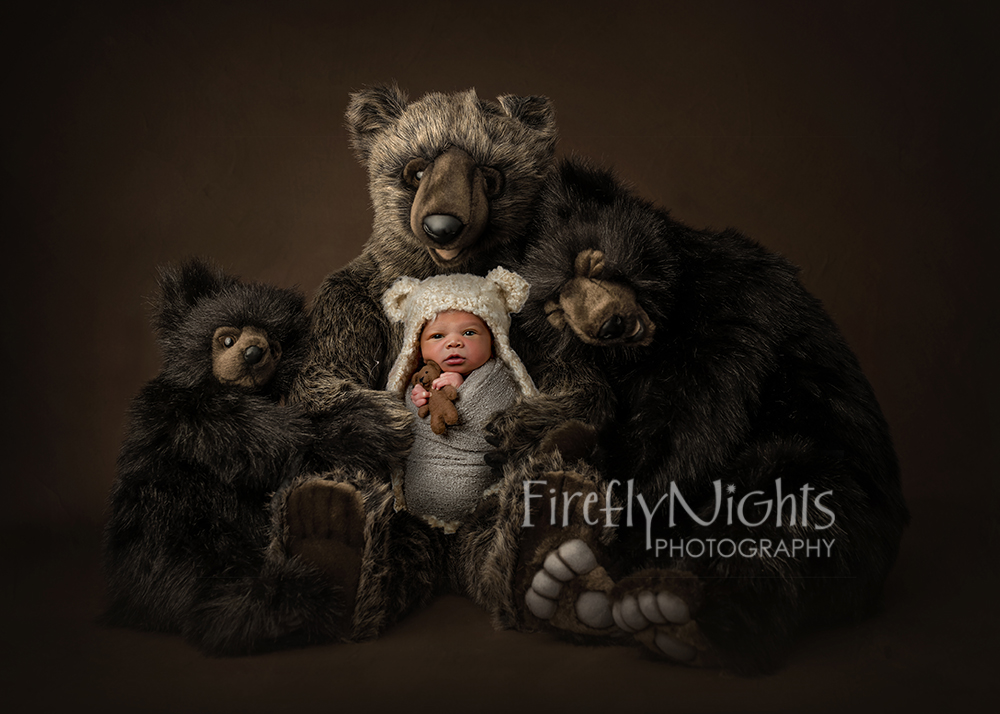 But we don't create the over the top creative images for everything, as nothing beats the simple beauty of just a baby.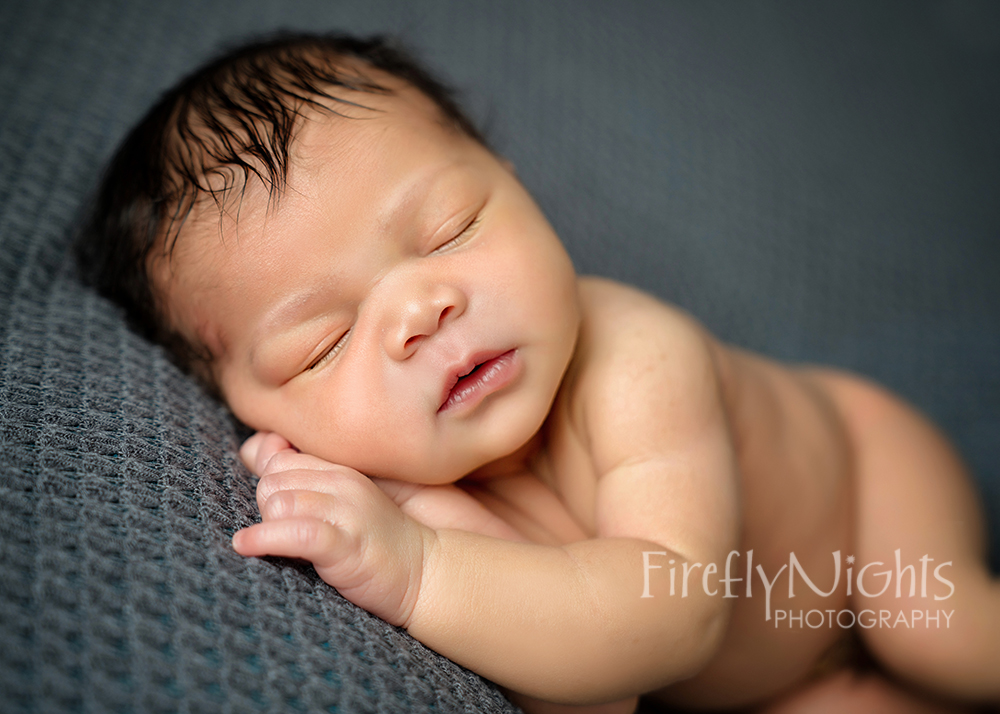 We also did a beautiful image of mommy and baby. I find nothing more beautiful than skin on skin.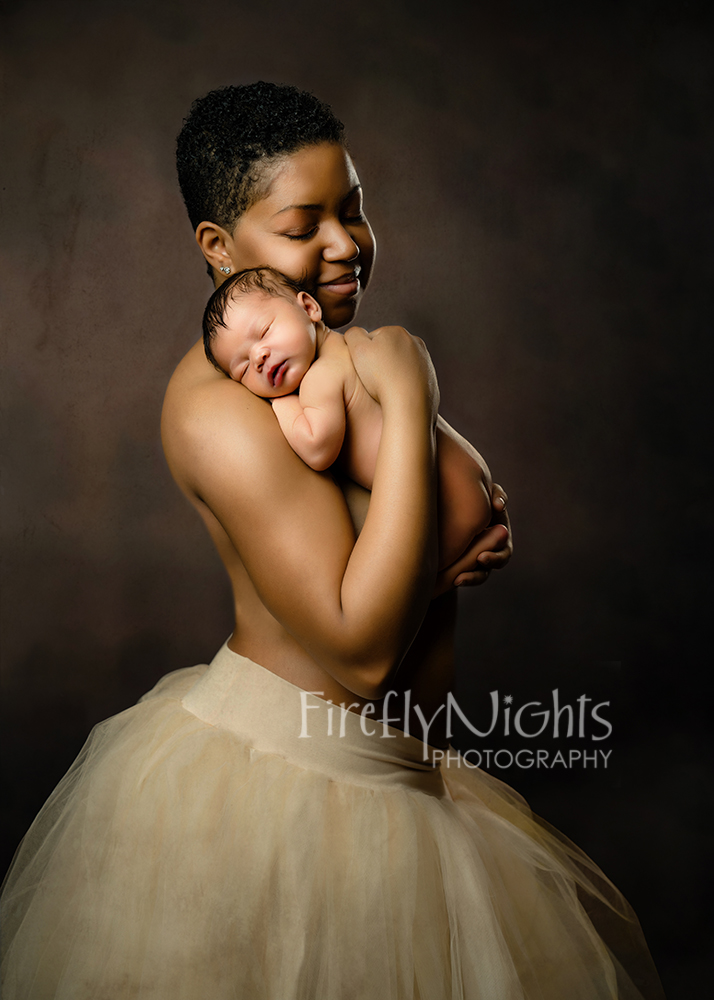 And back to my favorite newborn pose – the tush shot, where we also get to see those tiny toes!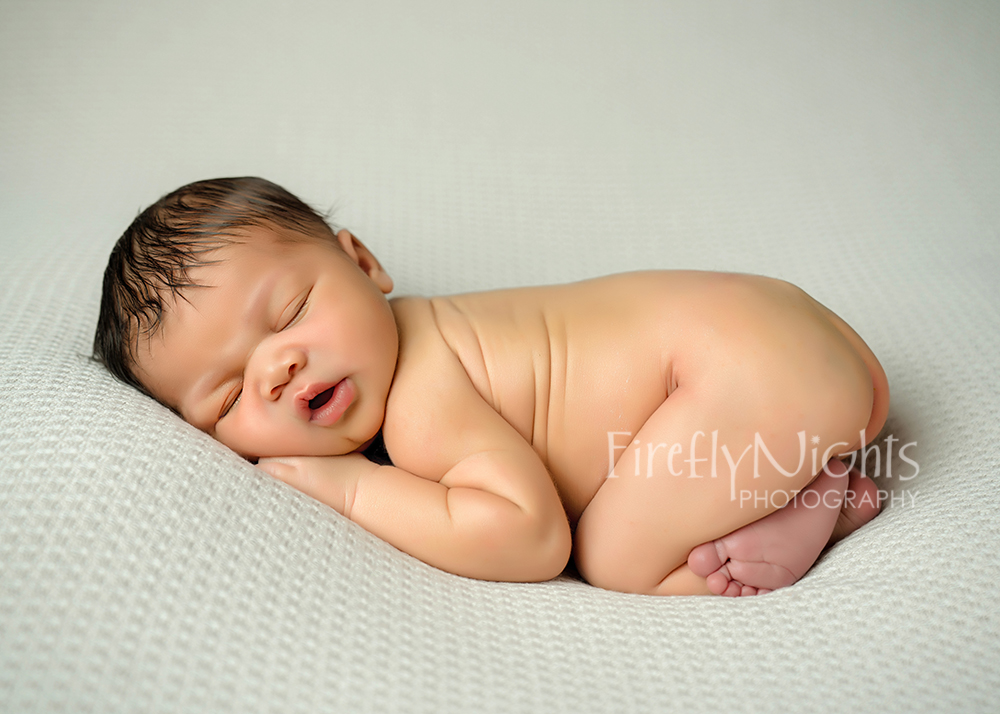 This is an image I don't do all that often – the hanging baby. It can be a bit tricky, but this one turned out beautifully.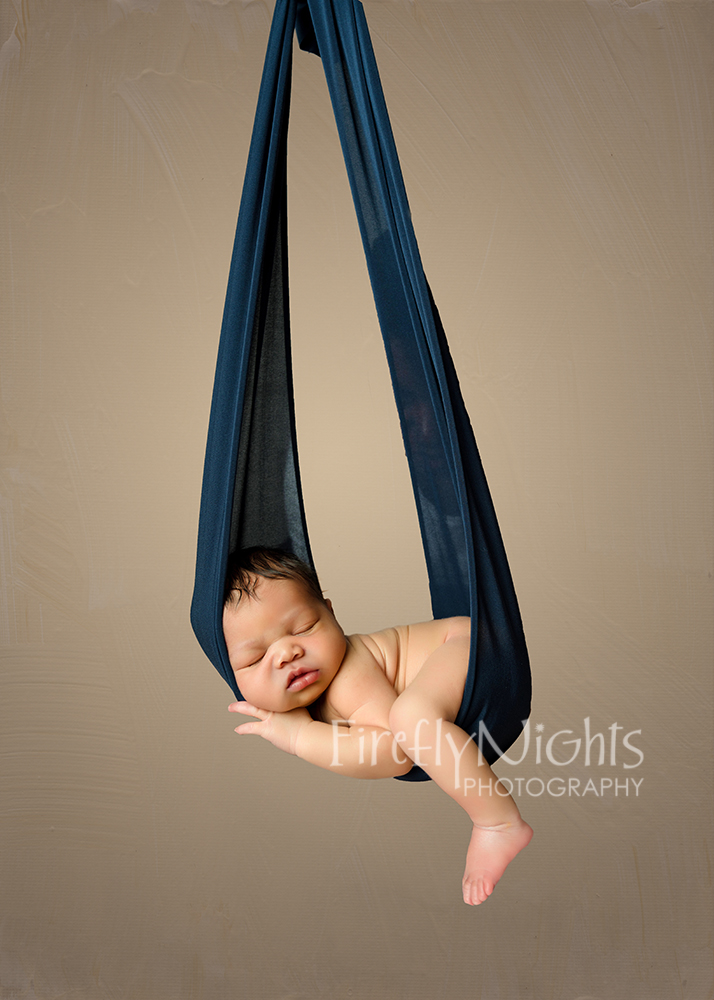 We are thrilled to announce that we are back to photographing newborns in studio! In fact, we just did a set of twins today, so contact us when you are ready!