A beautiful girl inside and out. I have photographed her for years, and it is such a treasure to watch her grow into this beautiful young lady. She has always been a dancer, a ballerina. But this year, we got to do some dance pictures for the first time. She has always been a poised, quite girl, and it is lovely to see how she is evolving.
I love this first one – the poise, the pose, the lighting, and using my purple background to compliment her colors. I rarely get to use the purple, so it was a nice change.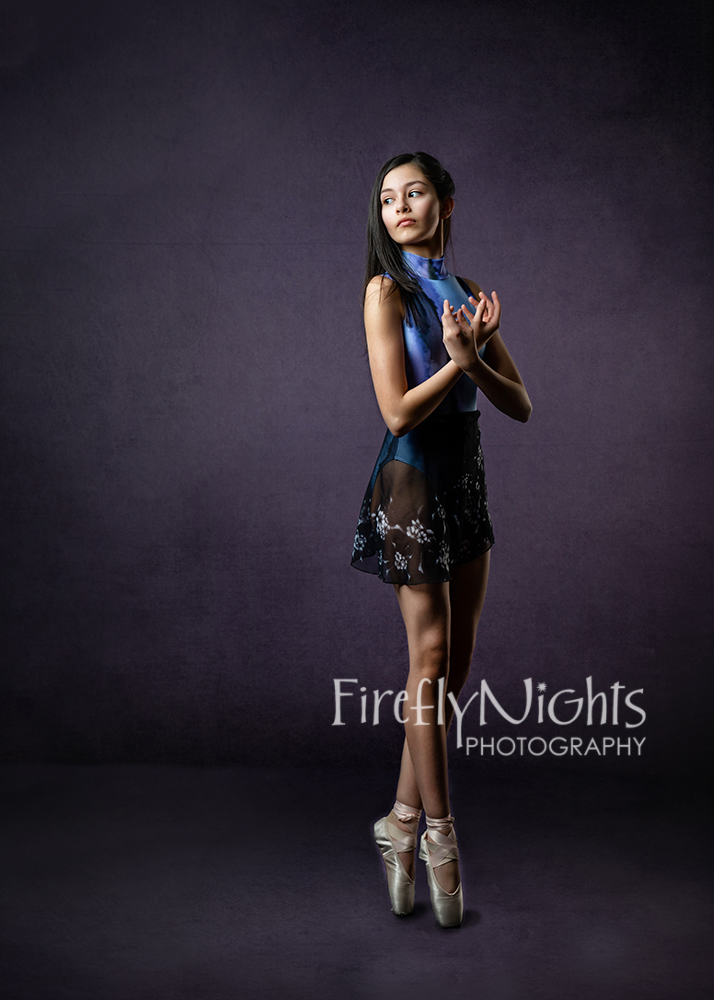 And then something a little more fun and cute that shows her flexibility and core strength.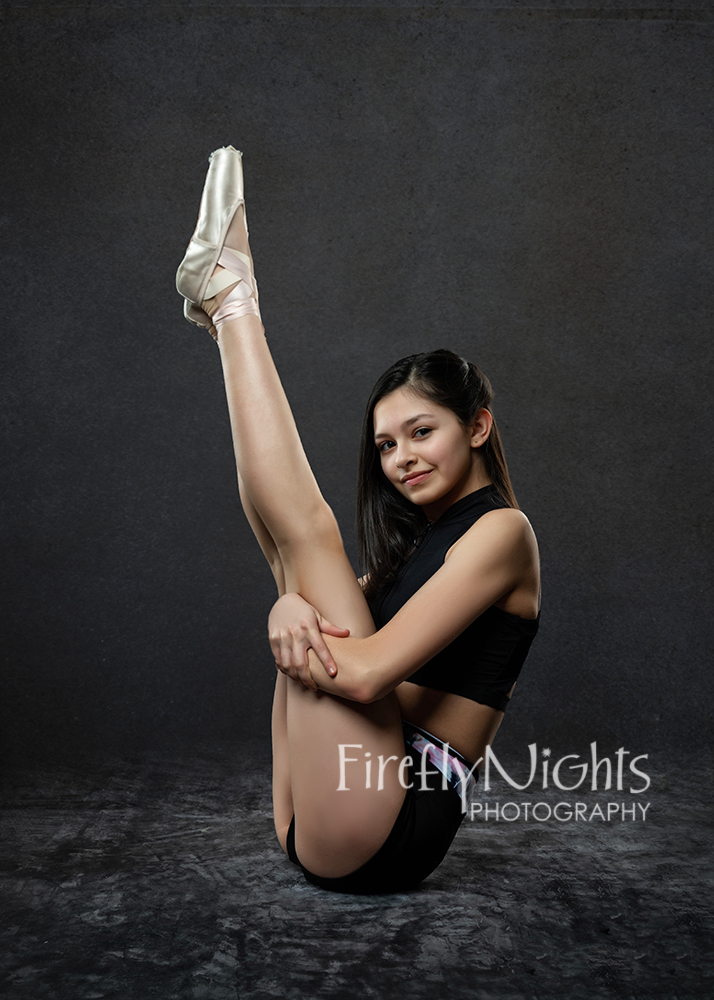 Besides some dance pictures, we also did some beautiful ones of just her being her. And by only changing lighting, we got several different looks. From this classic, timeless portrait…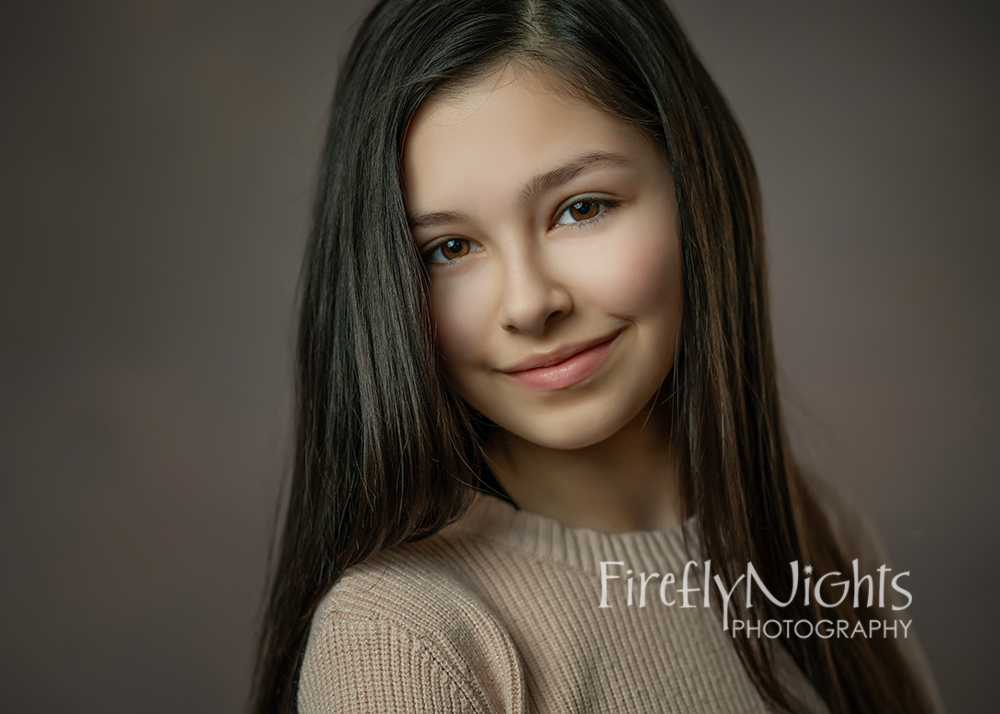 To a more casual, youthful picture…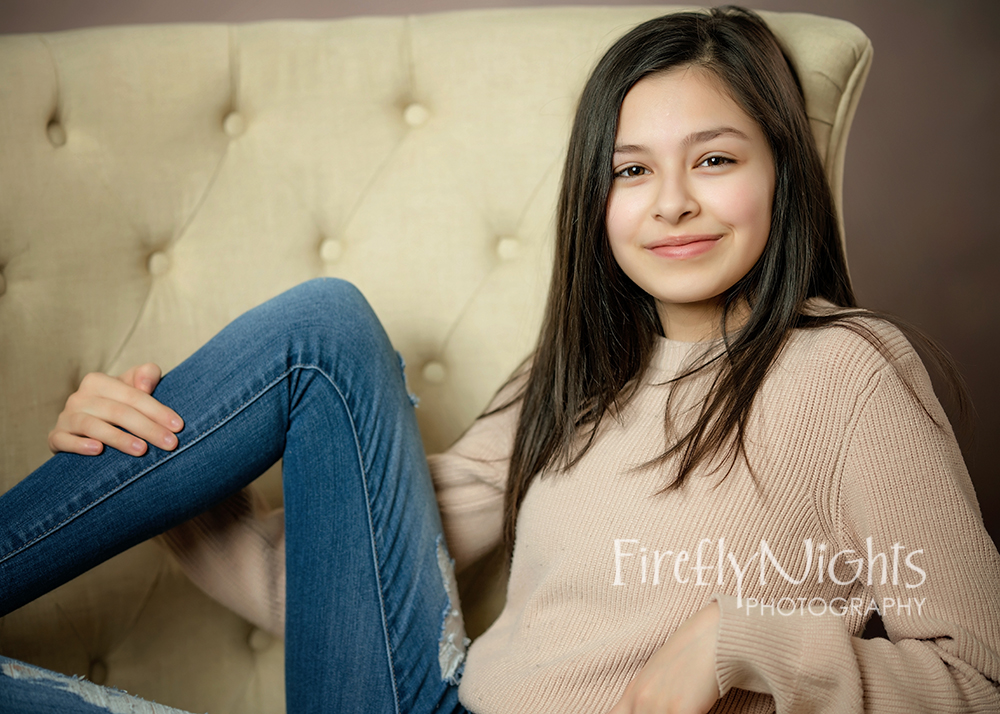 And then something a bit more edgy.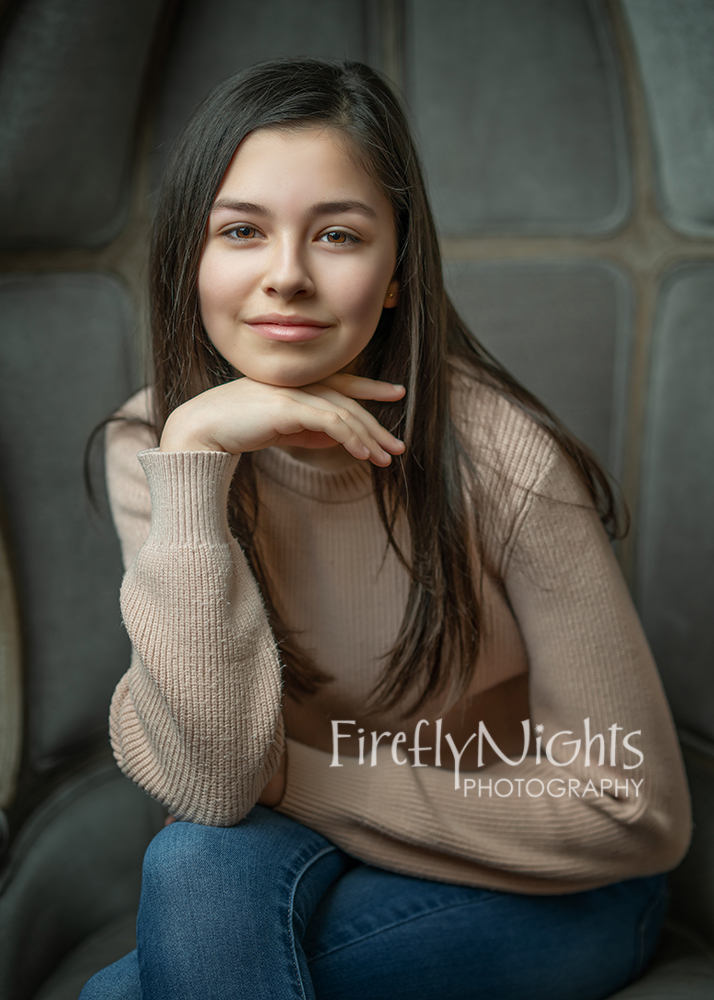 If you are looking for a photographer for your family, I encourage you to browse through my Galleries to get a more thorough idea as to my work.
We are fully back to work both in and out of the studio, so we are ready when you are. We are a Naperville maternity, newborn, child, senior, family photographer, and also provide professional headshots. Everything you need except events.