Being a Naperville family photographer is something I really love. And doing extended family sessions is always a great time. Many times, these extended family sessions take place because family members are in town for some reason or other, which means there is usually not flexibility in terms of the day.
On this day, it was raining. But what do you do when you have to keep a session but it rains? Well, you obviously bring it inside to the studio. I do always prefer extended family sessions outside, just because I feel we can get more variety, but we really knocked it out of the park on this day with this lovely group.
So when doing extended family sessions, the goal is for a few great full group shots, but also breakouts of the families, cousins, and individuals. I love this one of this beautiful family.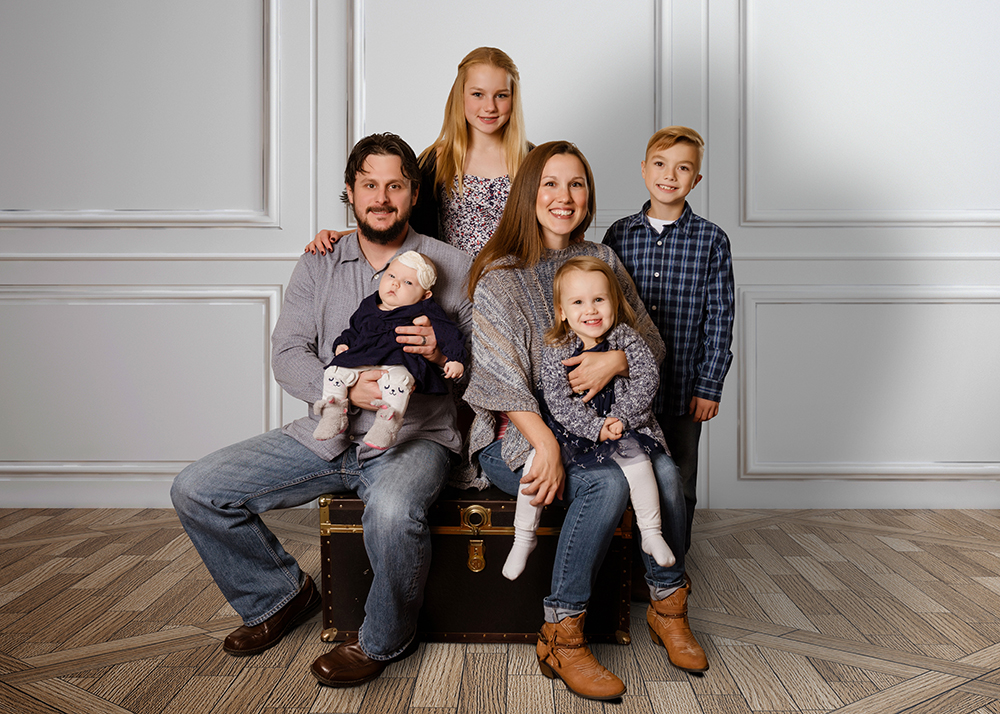 I love that there were so many little ones on this day. I love the monochromatic tones in this small family.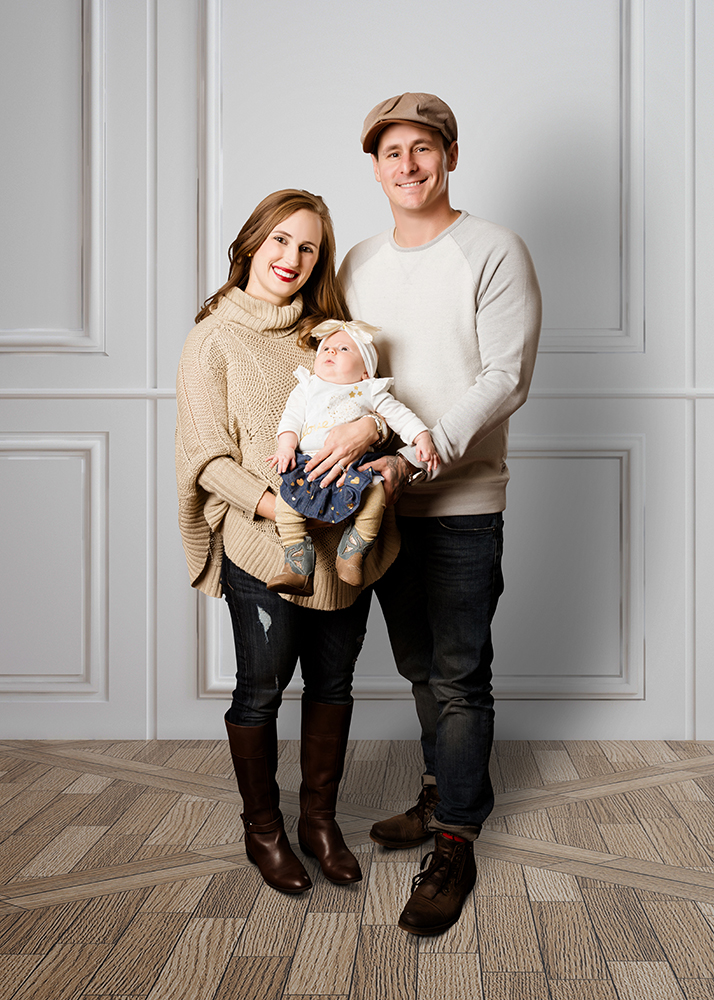 But since we were supposed to be outside, they still wanted some outdoor pictures. I was able to create some great ones, all the same.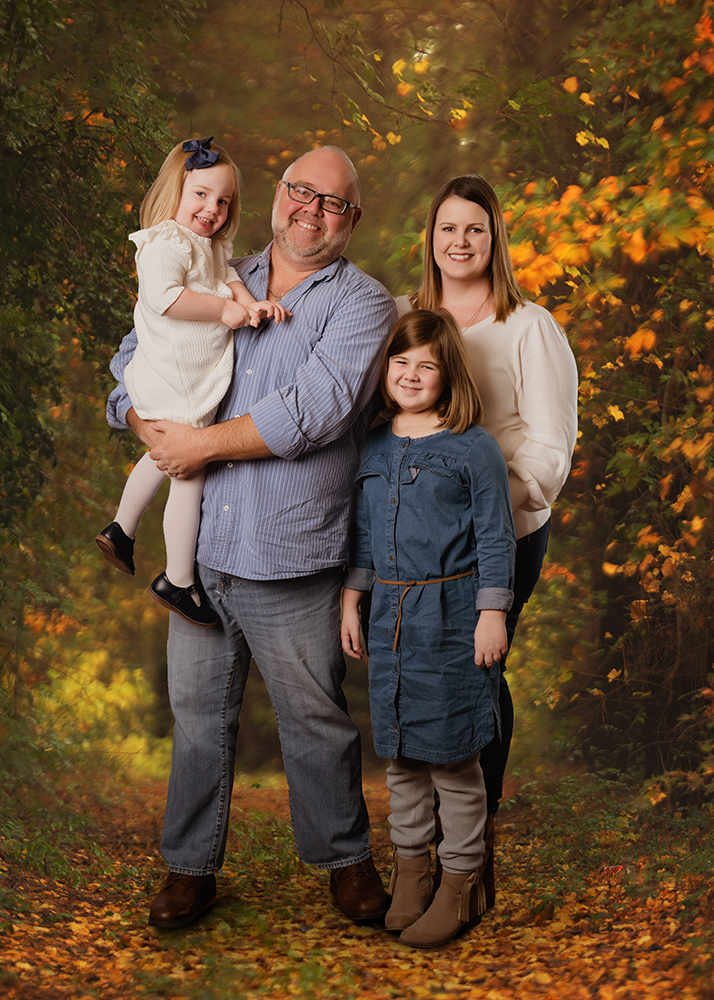 And this one of the whole group is hands down one of my all time favorites of an extended family.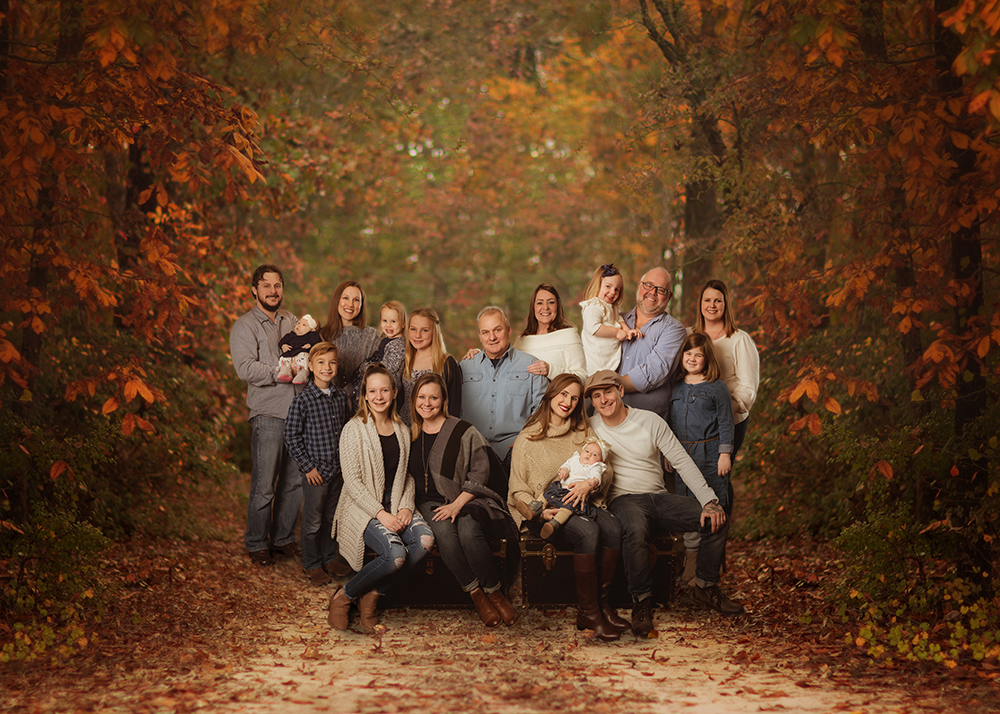 Then they wanted to do a specific images. They all brought Bears fan clothing and wanted to be put on the field. What a cute picture.