I offer a Baby's First Year Plan for my newborn clients, which essentially combines the newborn, six month, and one year sessions into a single album. Those are the three sessions I recommend, but on occasion, I have a client who wants to also include three and nine month sessions. Normally, three month olds are my least favorite because they are still so floppy and I can't do much with them. But this little lady proved me wrong!
This was around Easter, so we wanted to do just a couple of Easter type images, and I love what I came up with. And I always love including all the sisters, who I have been photographing since the oldest was a newborn. Such pretty little ladies!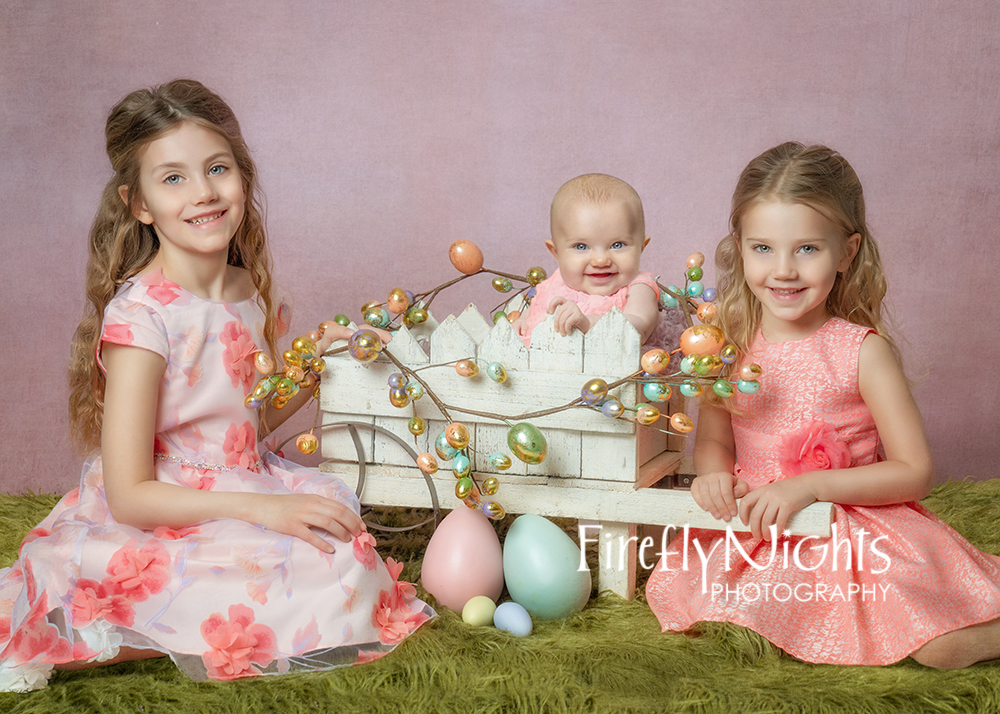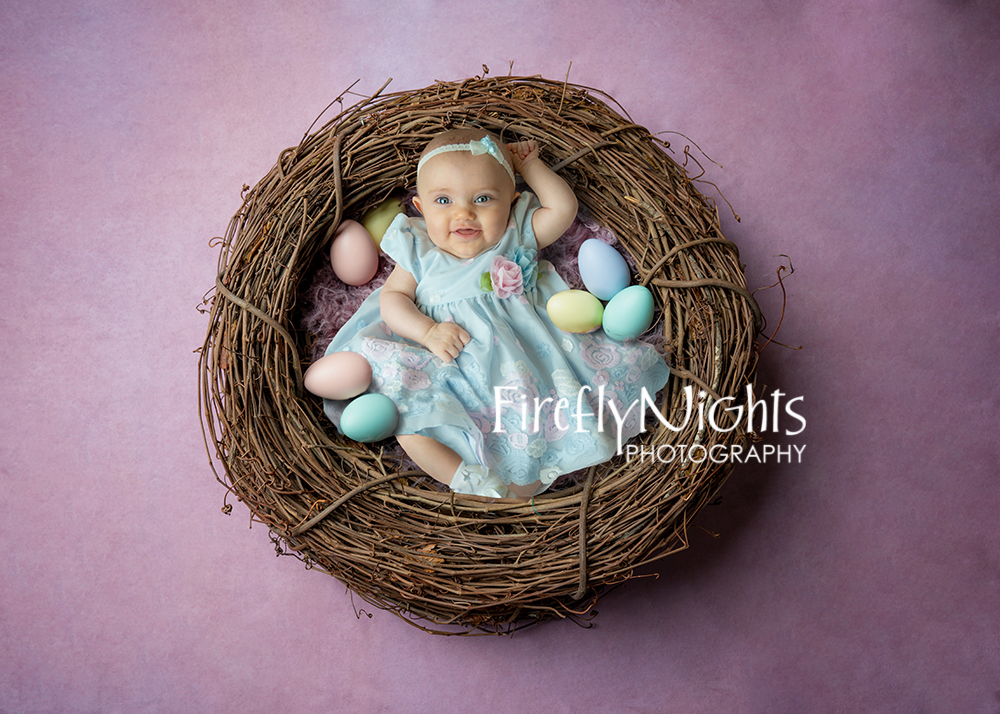 She was such a smiley little thing, which made my day. And check out her pretty outfits. And unlike pretty much any three month old, she was strong enough to lean up against the side of the chair. And SO MUCH personality all ready.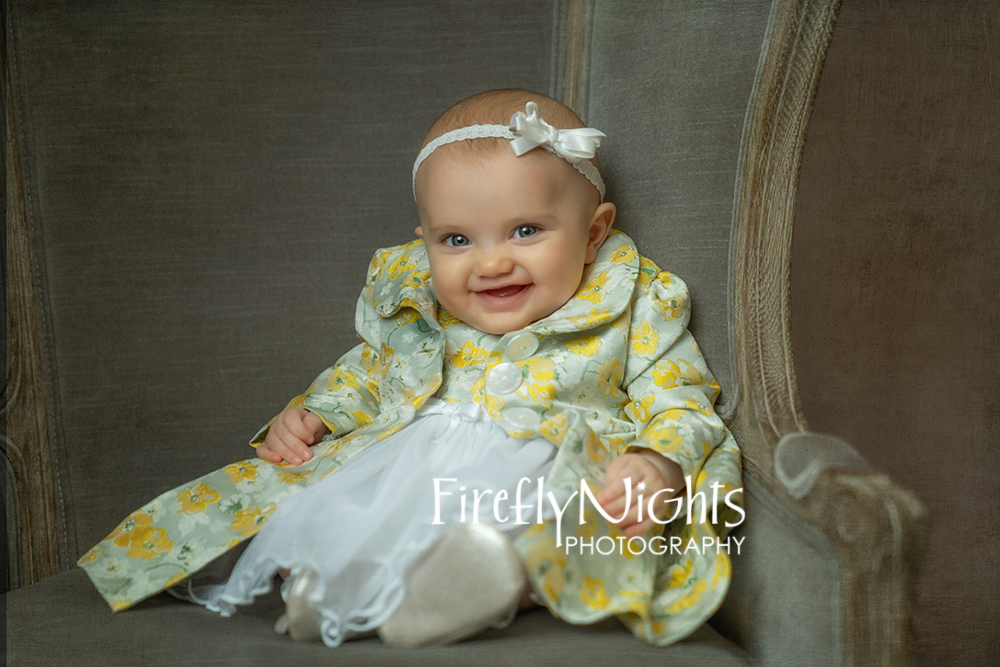 And when put her on her belly, she struggled to lift it, but we were able to get a nice close up of her pretty face.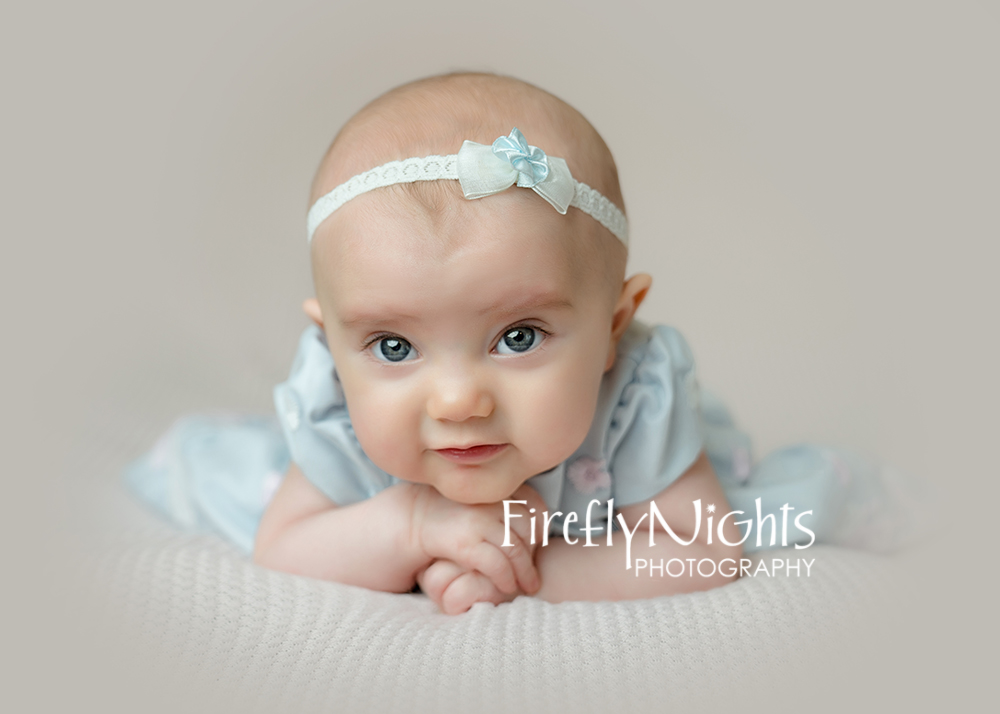 She wasn't so happy being on her belly, so it was back to her back and more smiles.